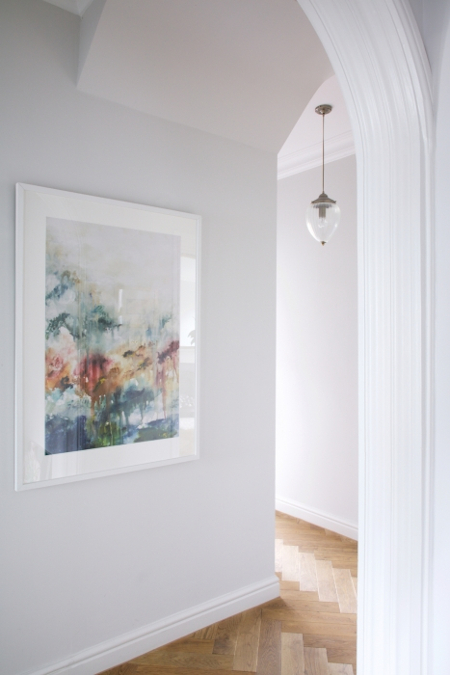 Image copyright Clair Strong Interior Design
Choosing the right paint colours for your home is only half the battle, you also need to make sure you choose the right paint finish for the application.
There are many types of finish, each with their own purpose and aesthetic effect. In today's blog post we'll look at the most popular paint finishes and I'll describe what they're best used for.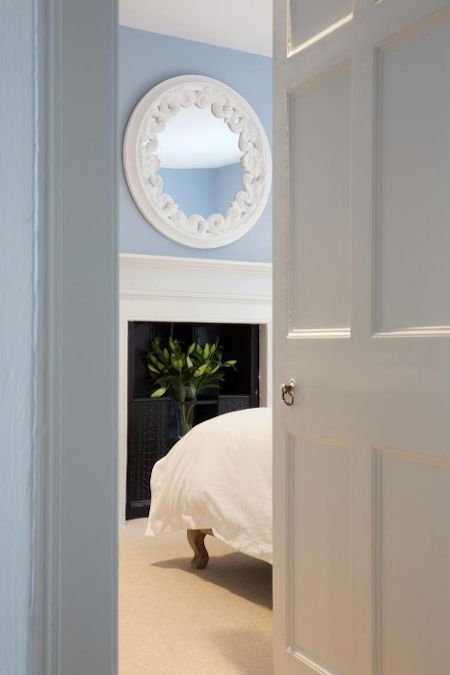 Image copyright Clair Strong Interior Design
Matt Emulsion – matt emulsion paint isn't shiny and it reflects only a small amount of light. It's most often used on walls and ceilings and is favoured for its smooth, velvety finish. Matt paint is great for hiding imperfections in walls and is suitable for just about every room in the house.
Flat Matt Emulsion – flat matt is even smoother than regular matt emulsion. It reflects even less light than matt emulsion, so if you want the colour on your walls to look the same regardless of light levels, it's the best choice. This paint finish is particularly impactful on darker shades.
Note: wipe clean matt emulsions are available and are much easier to keep clean than standard matt emulsion paints.
Silk and Satin – silk and satin finishes offer a moderate amount of sheen. They have a more polished effect and reflect some light. Silk is suitable for walls, while satin is typically used for woodwork. Both are practical choices because they're easy to wipe clean. Silk will show up imperfections on walls but satin will hide them in woodwork. Satin also makes colours appear softer.
Eggshell – this finish sits somewhere between matt and silk on the sheen scale. It reflects small amounts of light without appearing shiny – just like an actual eggshell. When used on woodwork it gives a traditional heritage look. It can also be used on walls.
Gloss – gloss is a high-sheen finish that reflects lots of light. It's not very trendy at the moment but when it was in vogue it was mostly used on woodwork and metal. It can also be used on ceilings to make a space feel brighter and bigger. Gloss only works on perfectly smooth surfaces and is best suited to pale colours. It's very tough and practical.