As we have been forced to slow down and spend a lot of time in our homes, we've all been thinking about how to update our spaces with the latest trends and add a breath of fresh air to our 2022 interiors.
From colours and textures to materials and moods, here are 14 key decorating looks for the coming year.
Gorgeous Green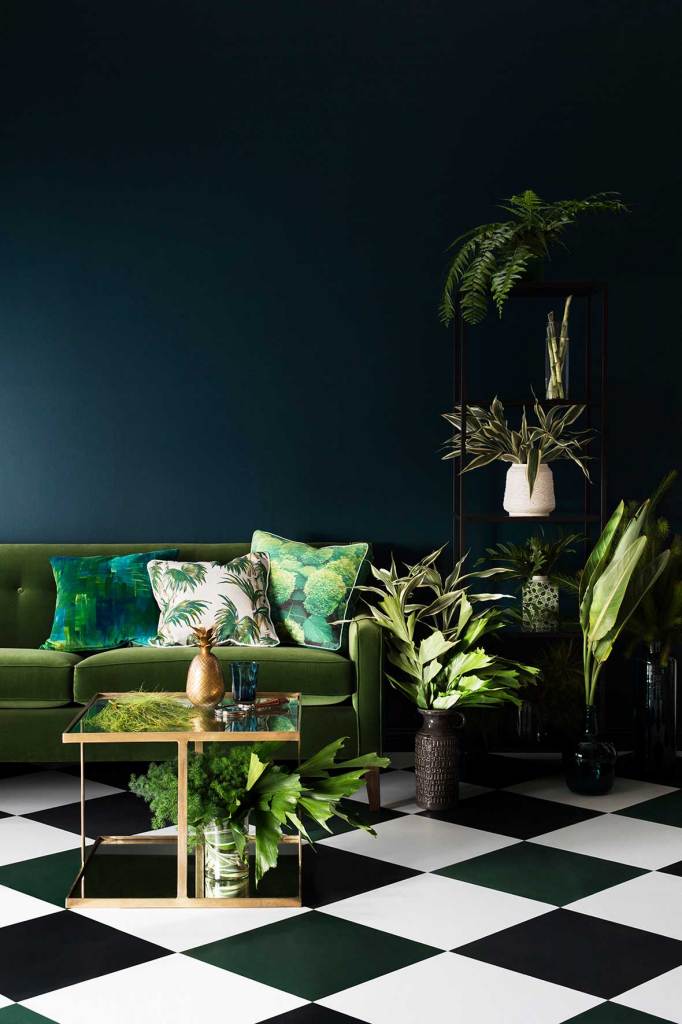 Our connection to nature and the world around us has never been more important and we will see nature-inspired greens everywhere. Look for green velvet sofas, rich jewel-toned cushions, dark olive kitchens and lots of greenery. 
Colourful Kitchens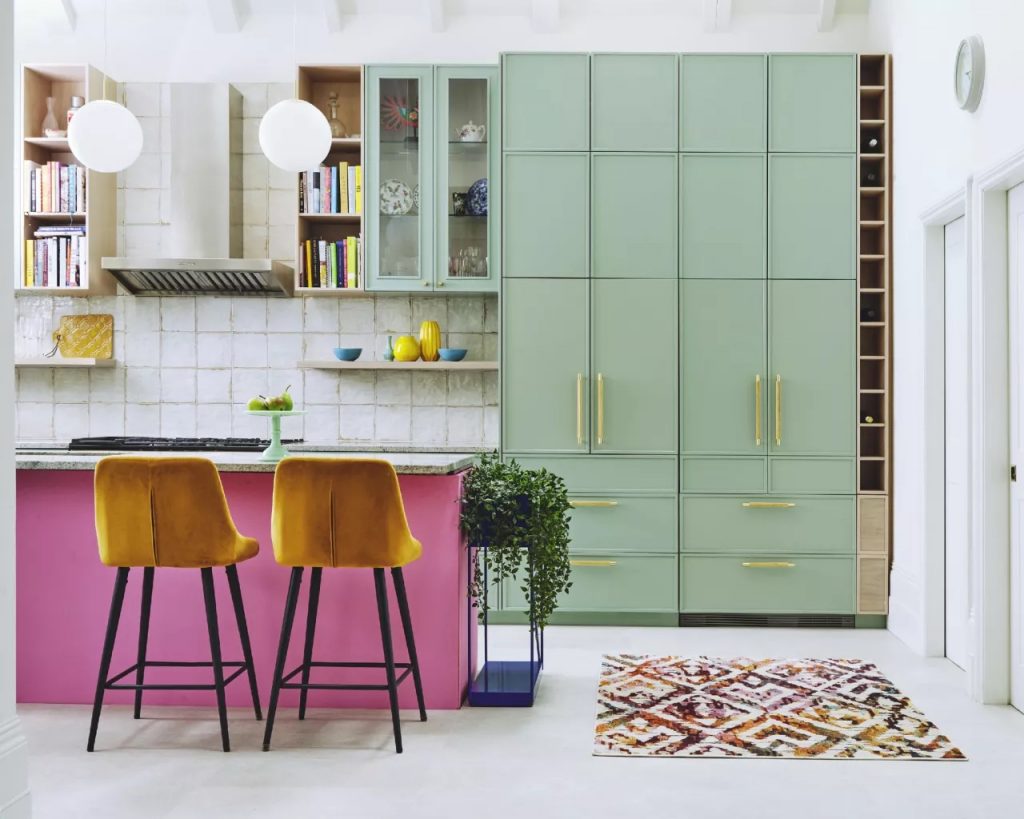 After two years, we are beginning to see a brighter future full of hope and that will make us look for optimistic bright colours in our home. The kitchen is where we will see a more joyful colour palette. Kitchen designers are introducing multiple shades to cabinets to create a fresh modern look.
Arches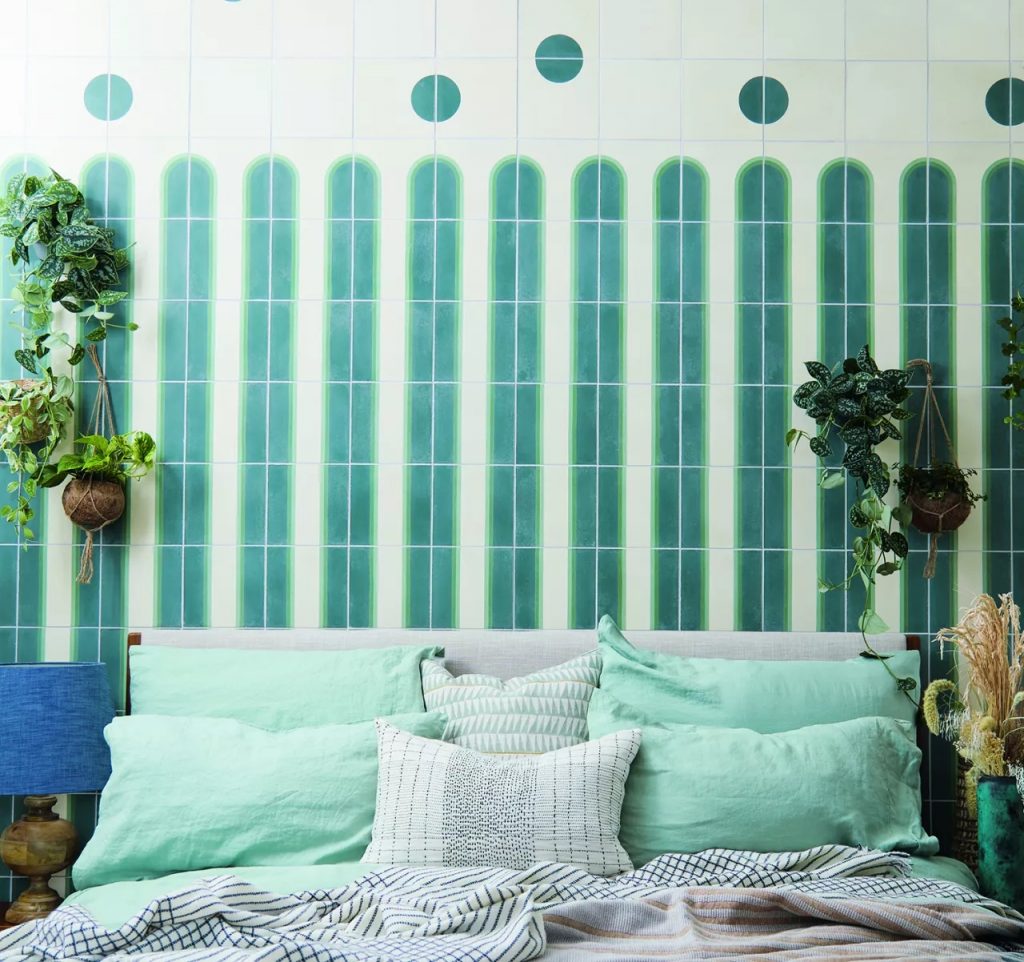 Arches feel very contemporary and soften the hard edges we've had in design for so long. Arched bedheads add romance to a bedroom, arched doors are coming back into fashion and arched tiles look stylish yet relaxing.
Natural Materials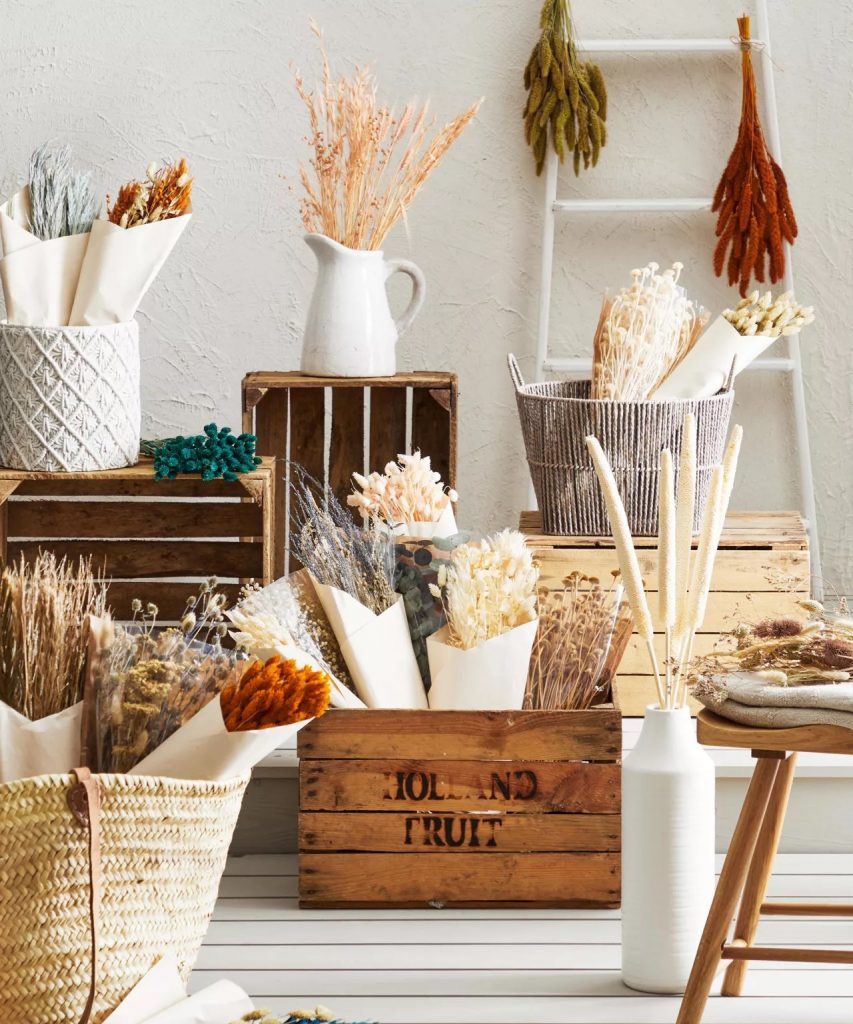 We're all seeking to strengthen our connection with nature and nature-inspired materials have made a huge resurgence. Bring nature into your home with natural materials and tactile textures in calming neutral shades. Earthy textures, organic natural shapes, raw materials, and greenery will all be elements that adds depth and soul to your home. Look for terracotta, marble, wood, stone, and clay to brings life to a space.
Curved Furniture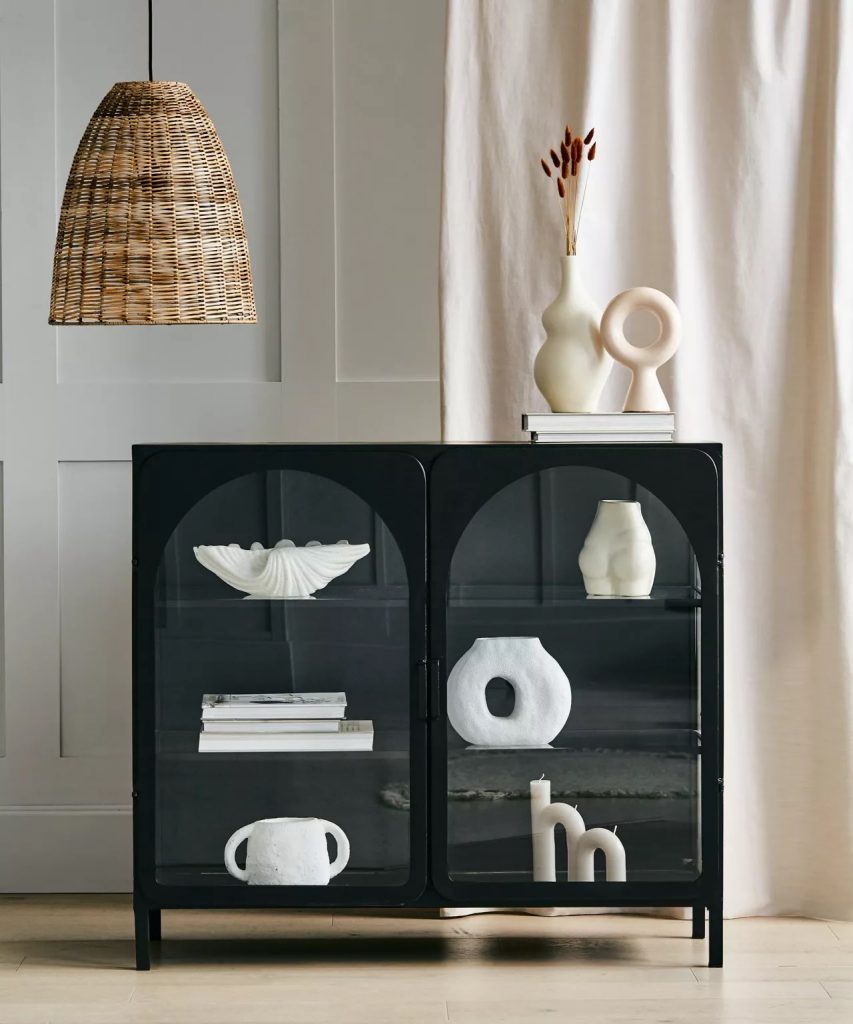 Curved furniture with soft, cocooning shapes give us a sense of security. Shaped sofas and armchairs are key to this trend. Look for rounded organic shapes in upholstered furniture, vases and arched cupboards. 
Coloured Concrete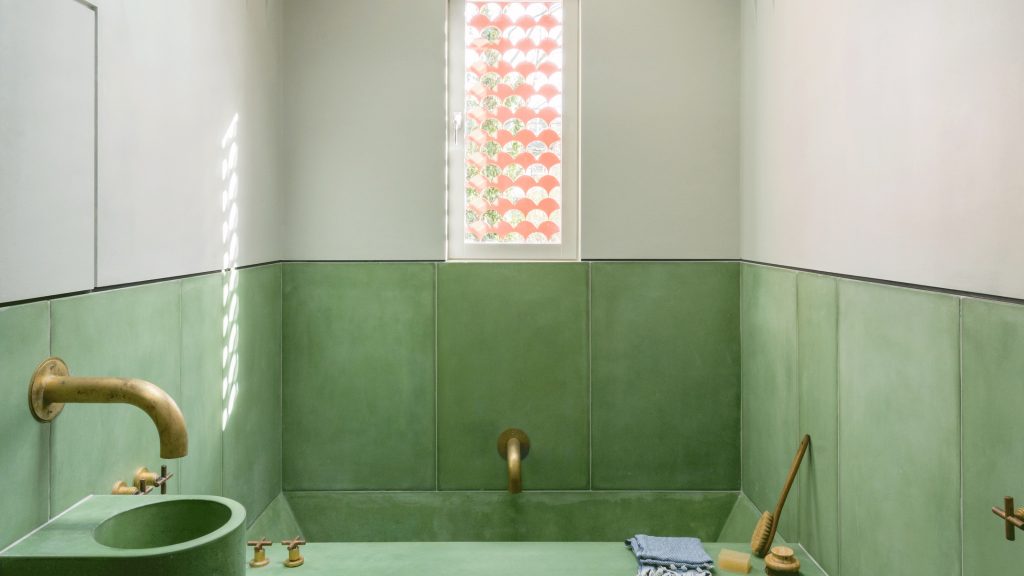 Concrete now comes in an array of wonderful colours which combine beautifully with its rough texture. A colourful concrete floor is practical and will inject personality into your bathroom. It is every interior designer's favourite material!
Modern Grandmillenial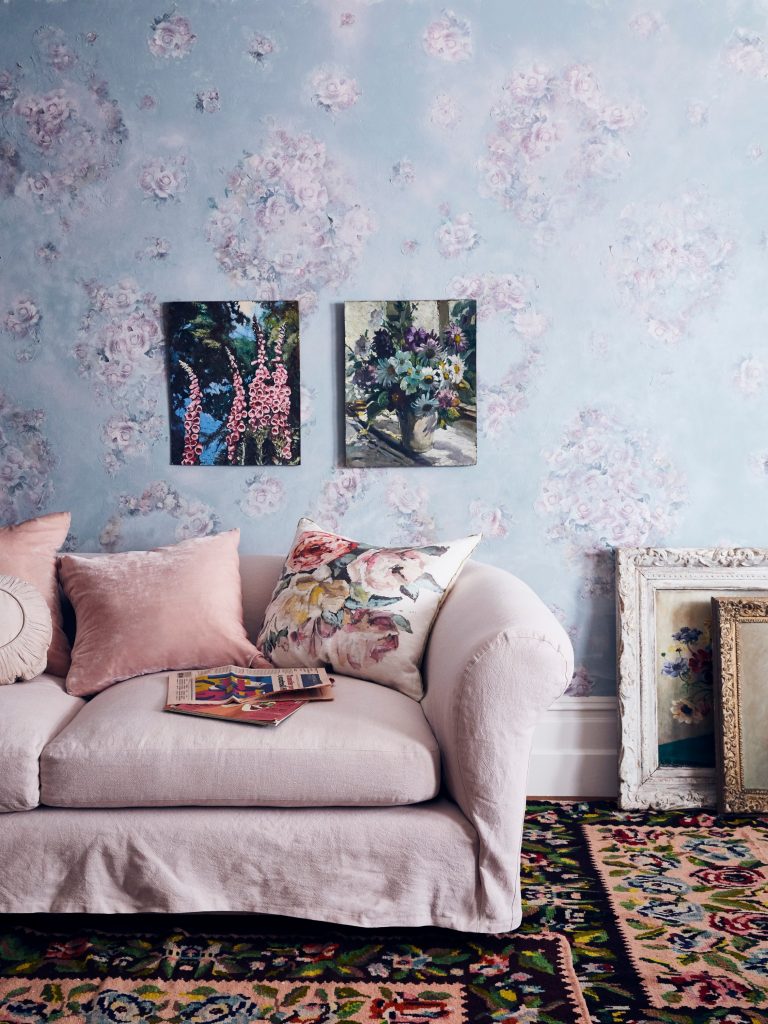 Modern GrandmillenialGrandmillenial is all about embracing 'more is more' and design trends considered to be a bit outdated – ditzy prints, chinoiserie, china tea cups and ruffles everywhere! To ensure the look remains contemporary, carefully curate floral and damask print wallpapers with fringed lamps and chintz patterned cushions. You need to have an editorial eye – look for crisp colours and white backgrounds to keep it fresh.
Travel-Inspired Interiors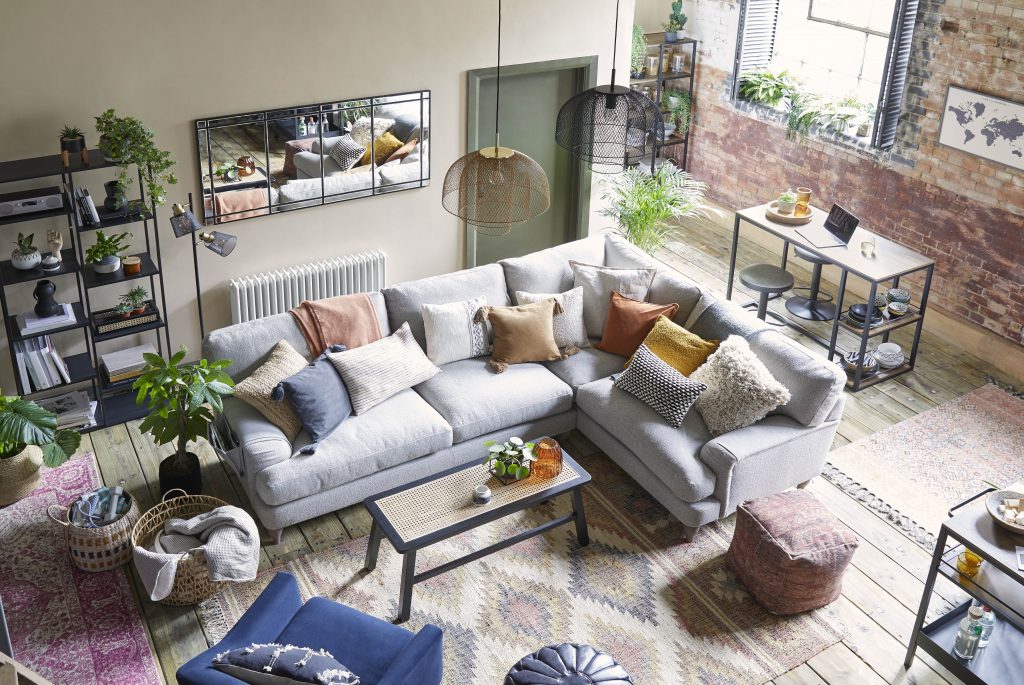 Travel-Inspired InteriorsPeople will be travelling again, so interiors will begin to be inspired by faraway places again. Look for kilims, old Persian rugs, leather pouffes from Morocco, low tables and pots.
Shades of Brown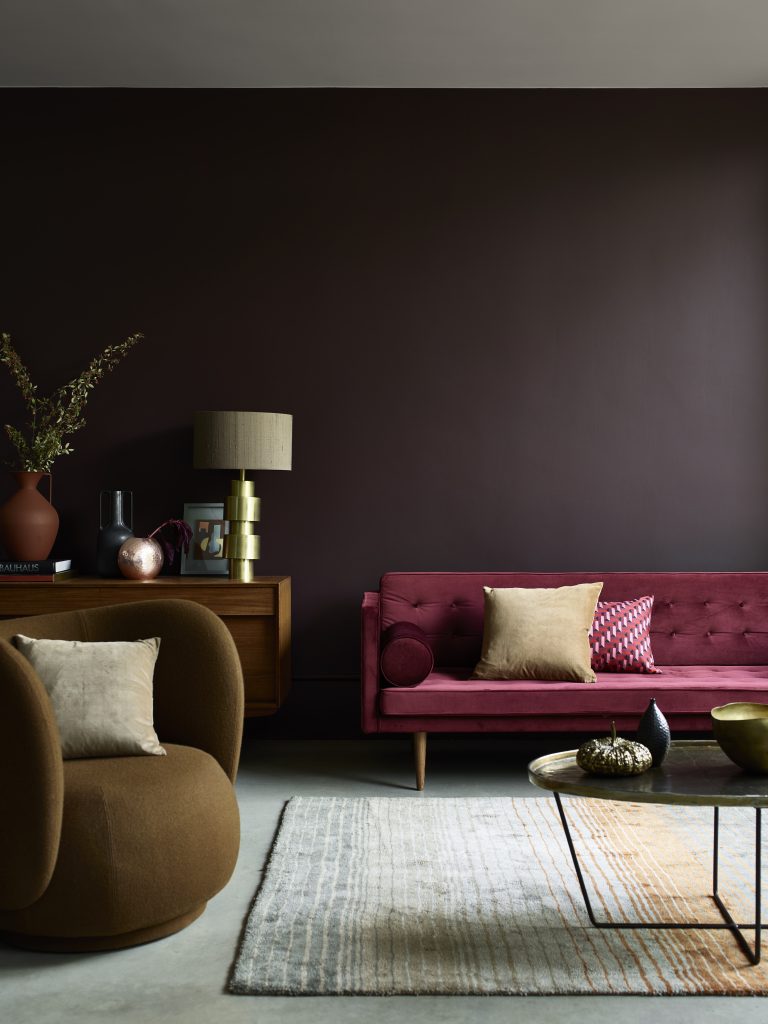 Shades of BrownAs well as green, we'll be seeing lots of earthy browns in 2022.  Chocolate browns, soft camels, burnt umber and pretty caramels work well as neutrals and look great in living rooms to create a cocooning yet elegantly timeless look.
1970s Decor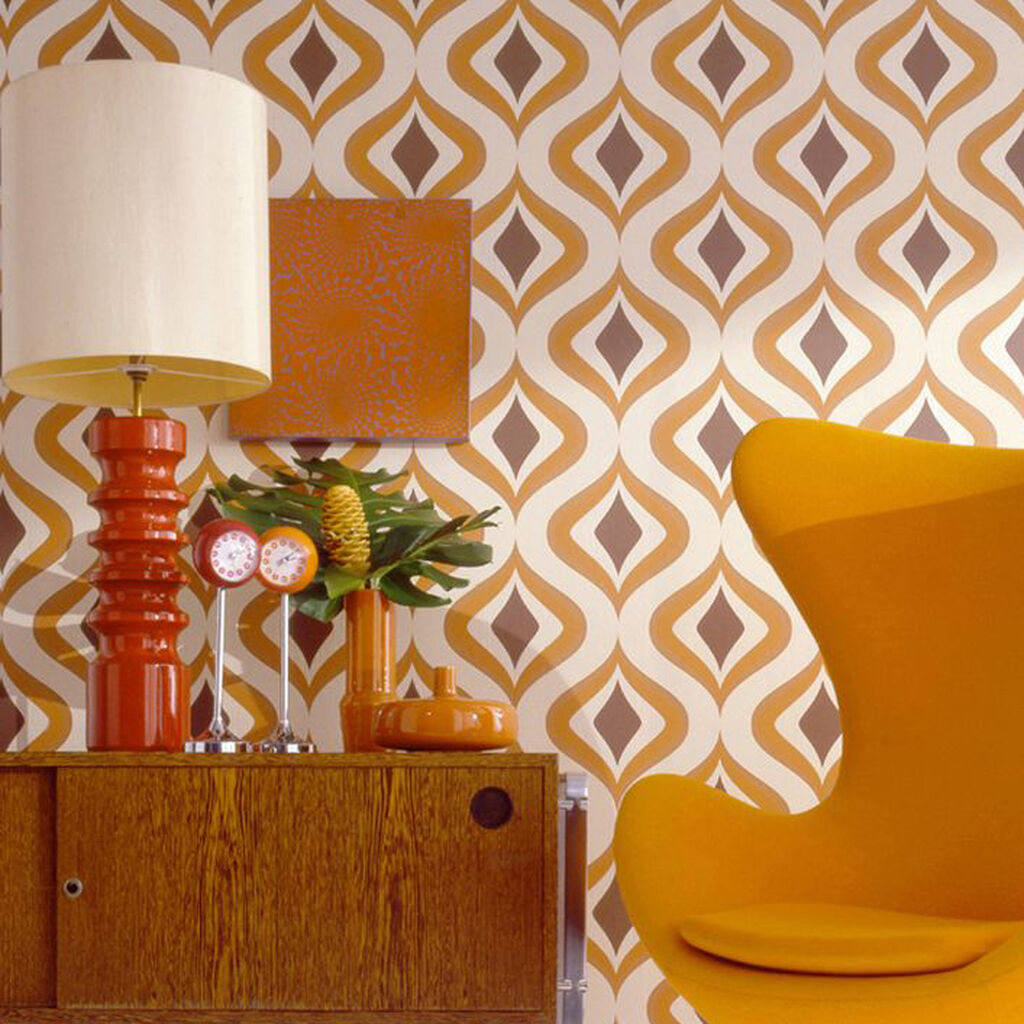 Seventies decor and colours are having a revival. You'll definitely be seeing more '70s shades like terracotta, sage and mustard as well as furniture made of teak, hanging chairs, macrame plant hangers, rattan tables and shag pile rugs.
Multifunctional Spaces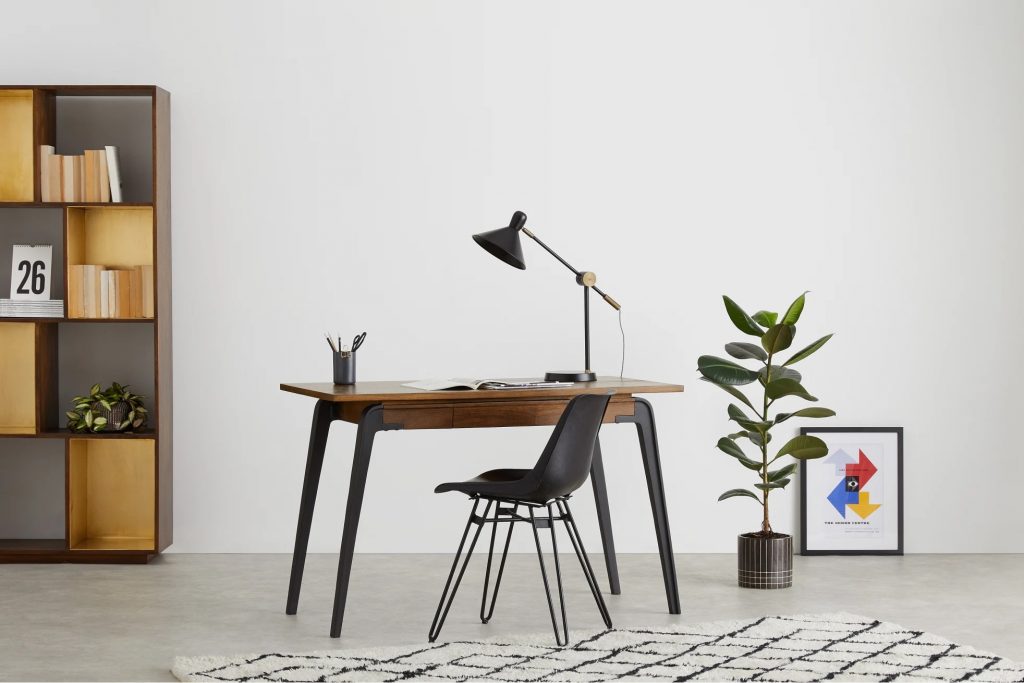 Multifunctional spacesHaving multifunctional spaces has been key to making our homes work in the last couple of years. People are being creative with making their spaces multifunctional. Home offices are tucked under stairs, the gym is in the garage, a spare room is a yoga studio and bikes are stored in the hallway.
Portable Lamp Shades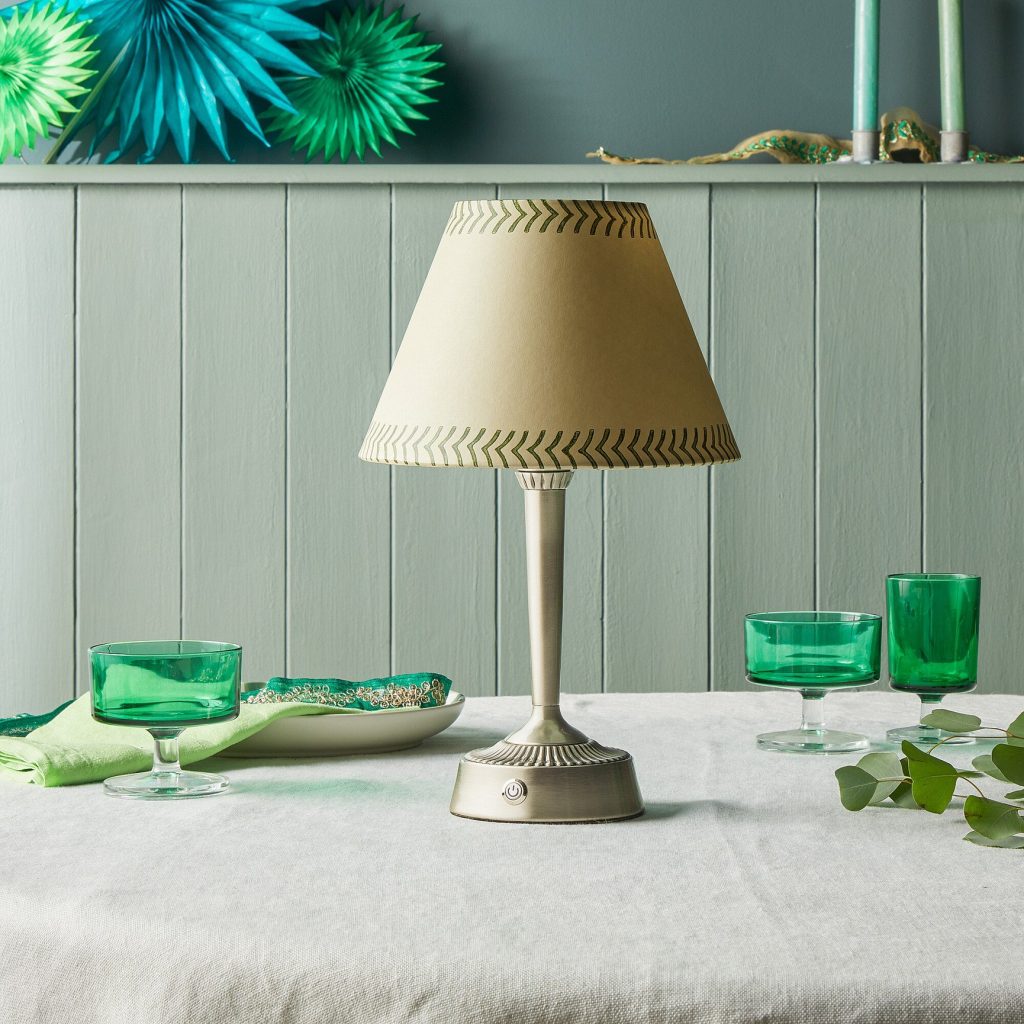 Stylish must-have portable lamp designs with no cables have grown in popularity. Move your lamp from room to room or take it outside as an extra light source. Perched on a kitchen shelf to admire, placed in the bathroom to create a romantic feel or styled as part of a tablescape – portable lamps provide all-round flexibility. 
Cottage Core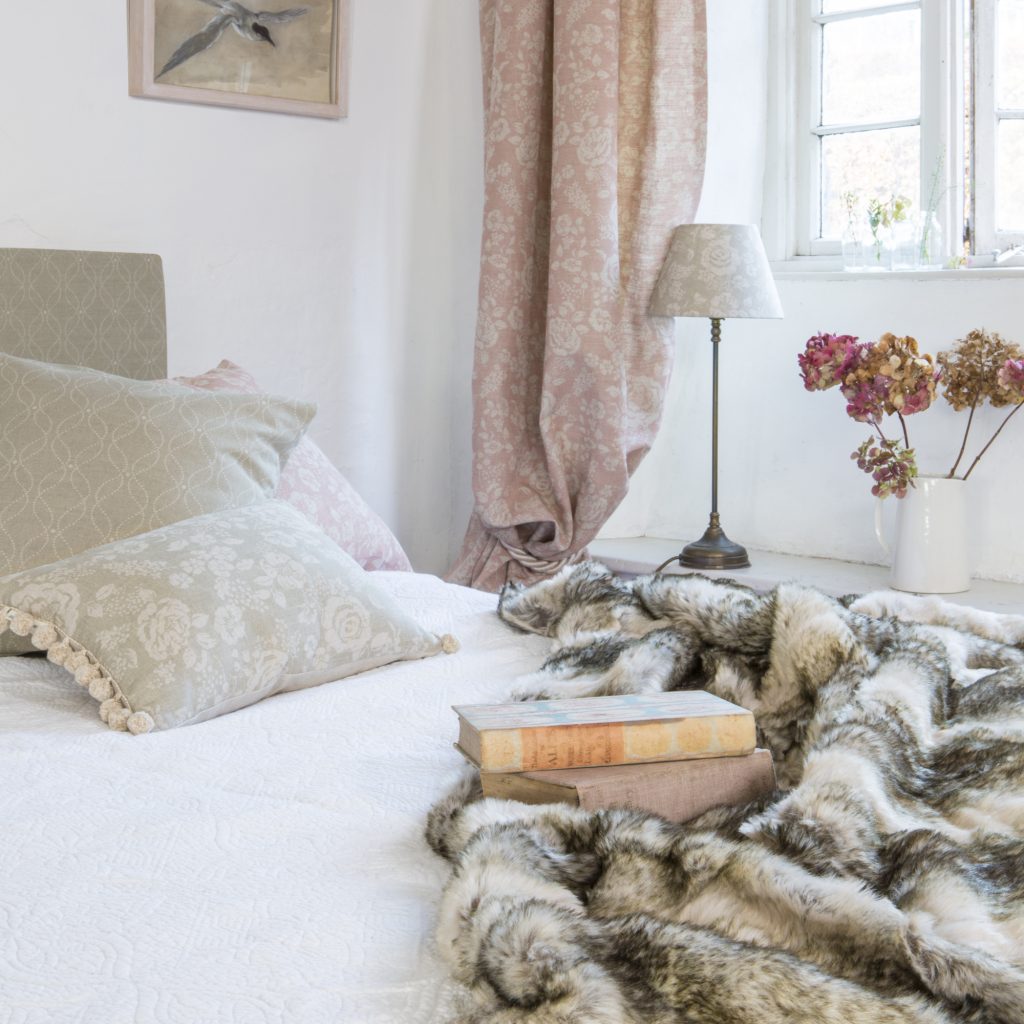 Cottage core is all about living the good life and harnessing the charm of an idyllic country cottage. Think traditional floral prints, painted furniture, organic materials, lots of wood and bringing the outside in. Flowers in jars, home-baked bread on a wooden board, food in Kilner jars and foraged apples in the fruit bowl are key elements of the look!
Sustainability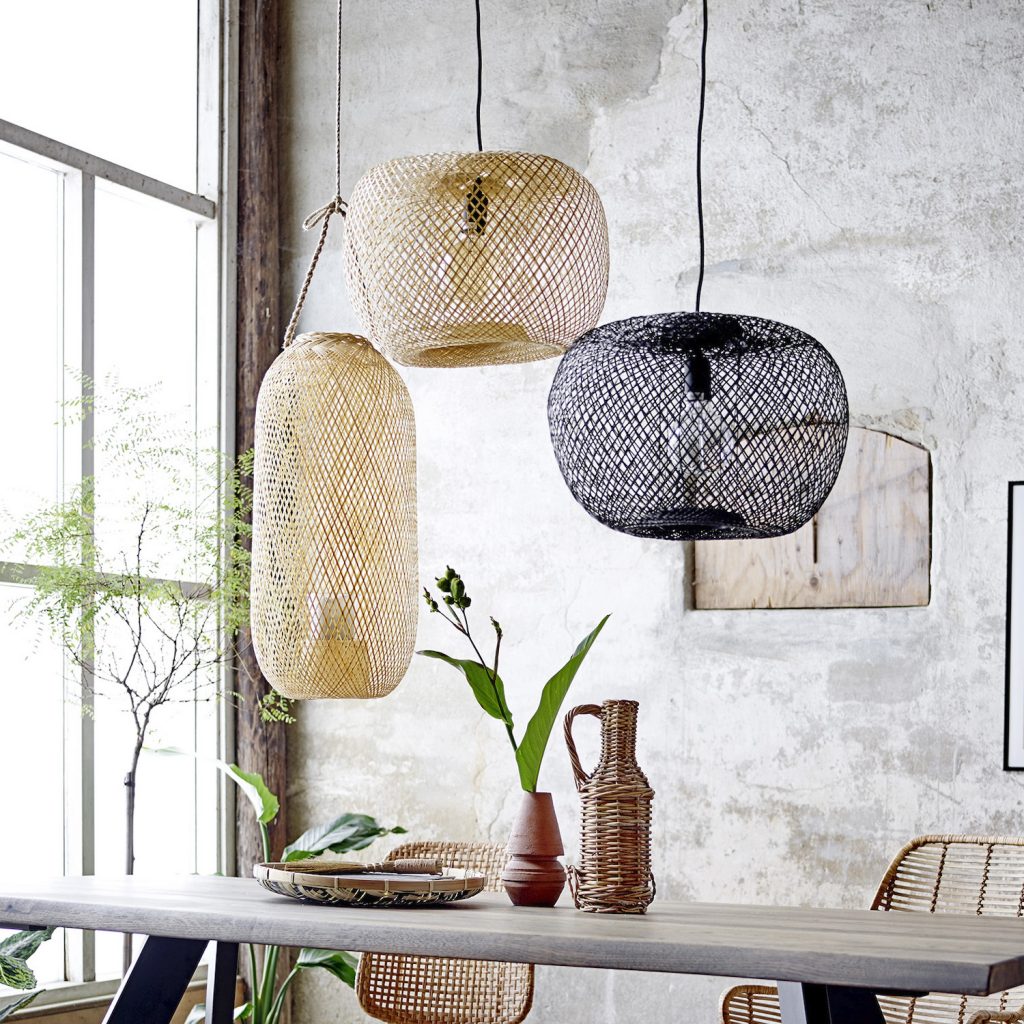 I think 2022 will see more of use using sustainable and organic materials, being aware of responsible manufacturing, and reusing and reselling furniture and homeware.  Look for reclaimed woods and recycled glass and make conscious choices, whether that in your choice of materials or by extending the life of items around the home rather than buying more things.
I hope you have fun with your home in 2022.