In Part 2 of my look at what's new in interior design for 2021, I examine the most popular colour for kitchens and the trend that's all over Instagram.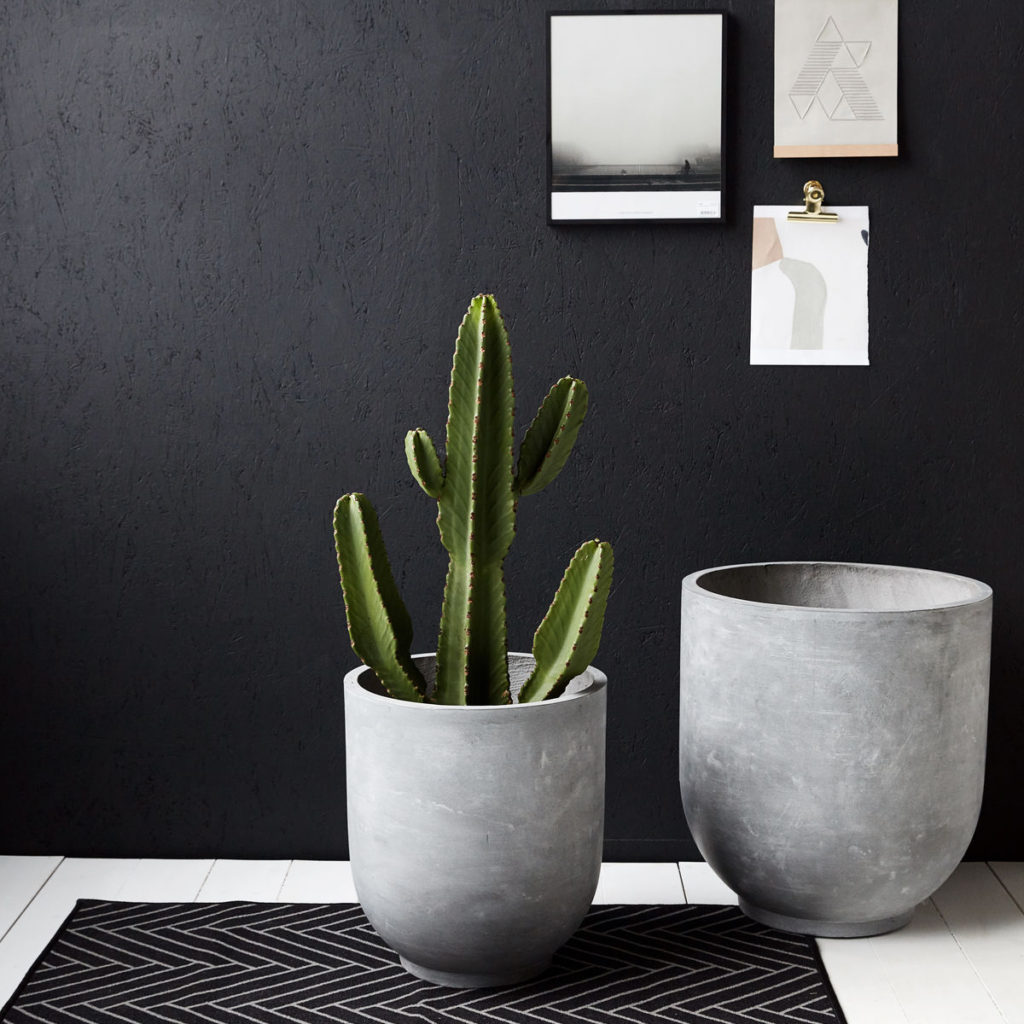 Dark navy kitchens
In 2021, the dark blue kitchen will be everywhere. It's a moody hue that looks both elegant and contemporary. This sophisticated and dramatic colour choice saw a 45% increase in Pinterest searches in 2020. Navy looks great against pale worktops and when paired with brass handles and taps.
If you don't want to go the whole hog, keep the navy cabinets low level and leave wall cabinets in a soft neutral like grey or taupe.  Alternatively, just choose one focal piece like the kitchen island or a larder cabinet and paint it a dark navy. This is a classic look, which adds impact without being too daring. 
If really want a navy kitchen colour scheme but are worried about the colour dating or you are anxious about committing to the whole look – just paint a feature wall or add tiles or accessories in navy. You'll be embracing the look without too much commitment if you change your mind!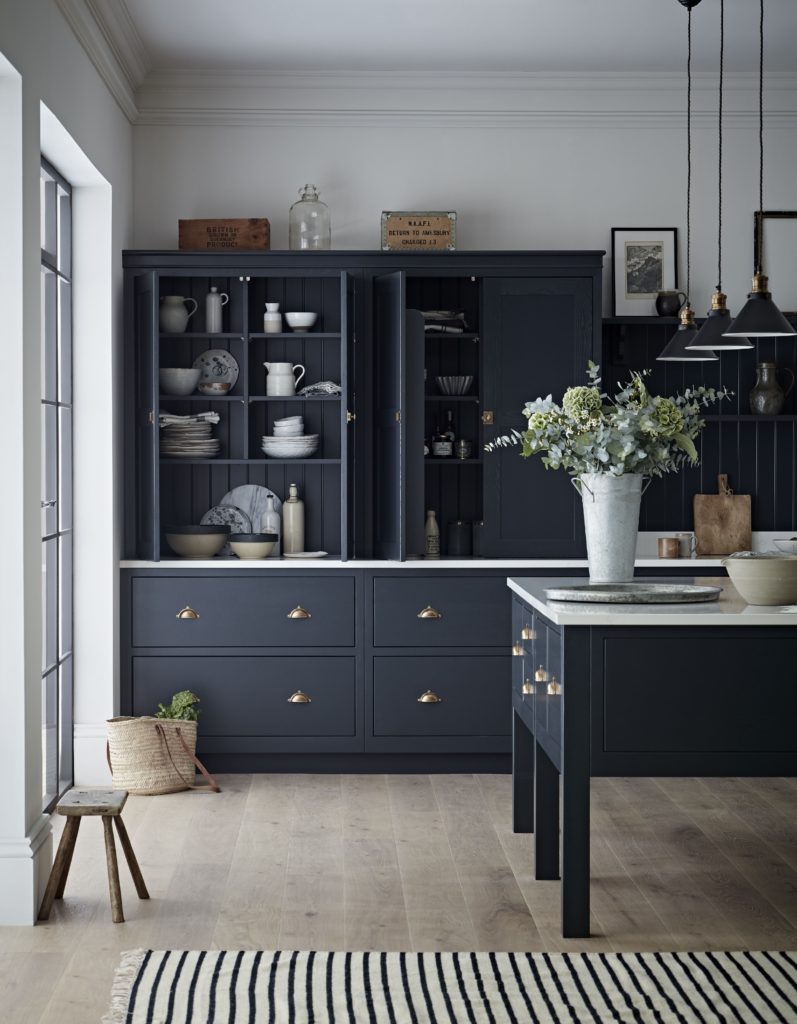 Cottagecore
Along with dark green walls and dried flowers, 'Cottagecore' is one of the home décor trends predicted to be huge in 2021. But what is it?  A trend that started on Instagram, cottagecore is all about creating a romantic interpretation of a simple country life. People who enjoy cottagecore yearn for a life that is more rural and idyllic – it taps into a desire to be at one with nature and to live in a simpler world.
Think pretty floral prints, mismatched furniture and muted colours. Pale greens, yellows, warm whites, and vintage style check prints are key. If something looks like it could be from your grandmother's house, you've got the look. Its very romantic, nostalgic and a bit kitsch. Scour eBay or Etsy for some old furniture to upcycle, recover some cushions in faded florals, mix vintage kitchenware with homegrown herbs and look for patchwork, gingham and crochet accessories.
If you're a homebody who loved spending lockdown at home cooking and sewing, this is the trend for you.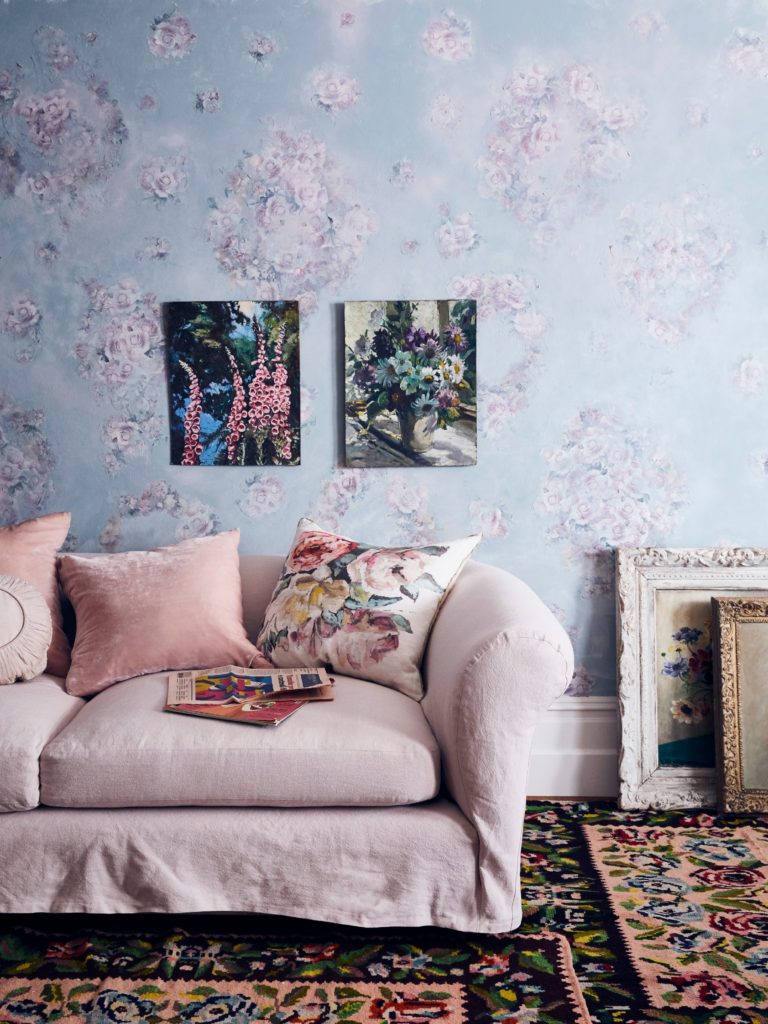 Multipurpose spaces
It looks like we will still be spending a lot of time at home in 2021. Many of us will be looking at having more permanent 'office areas' in our homes instead of makeshift spaces in the kitchen or working slouched over a laptop on the sofa. Home offices need to be spaces we feel comfortable and productive in and in 2021 we will continue to invest in home office equipment that works with our existing furniture.
This year, we've added classrooms into our kitchens, gyms to our bedrooms and offices in our living rooms and next year this trend for multifunctional spaces will continue. We will be looking for versatile pieces of furniture and flexible storage units that work anywhere in the home.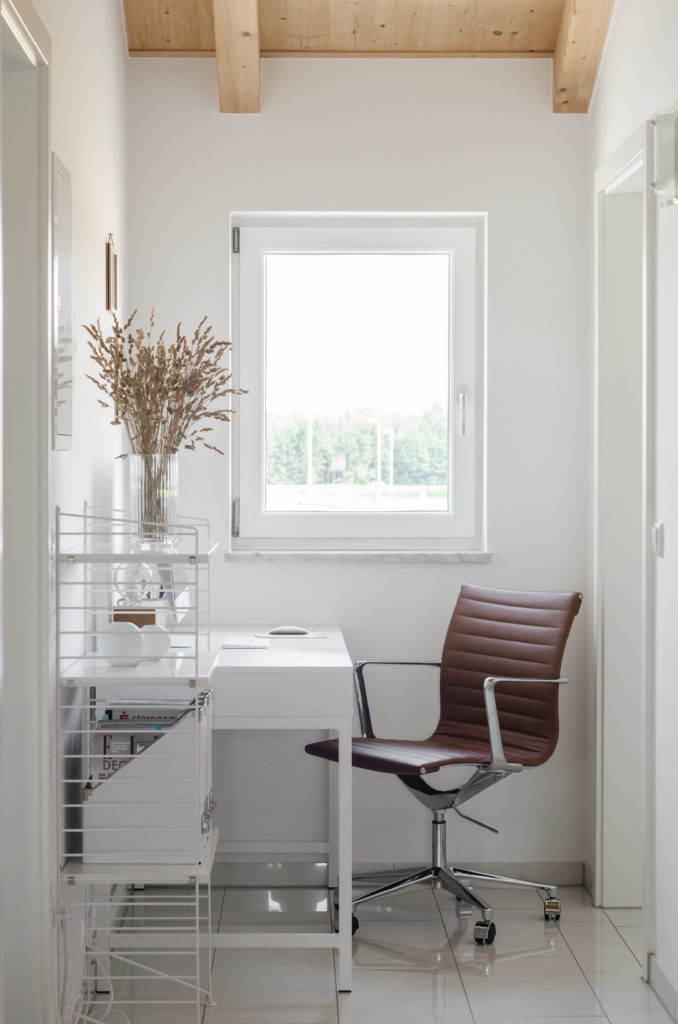 Bringing the outside in
In 2021 we'll also see people wanting to bring the outdoors in. During lockdown we wanted to escape to places full of fresh air, greenery and beauty and this will continue. We'll be filling our homes with large leafy plants and easy-to-look-after succulents to freshen our indoor air and bring the calm of nature indoors.
In 2020 many of us invested in garden furniture, hot tubs and state of the art BBQs to make our outside spaces into extra rooms and this trend for using our outside spaces 365 days a year will continue next year.
This winter we'll all be socialising outside a lot more so creating winter balconies, patios and gardens are all important – just think outdoor sofas, lots of cushions and throws, festoon lights and a firepit to update your outside space.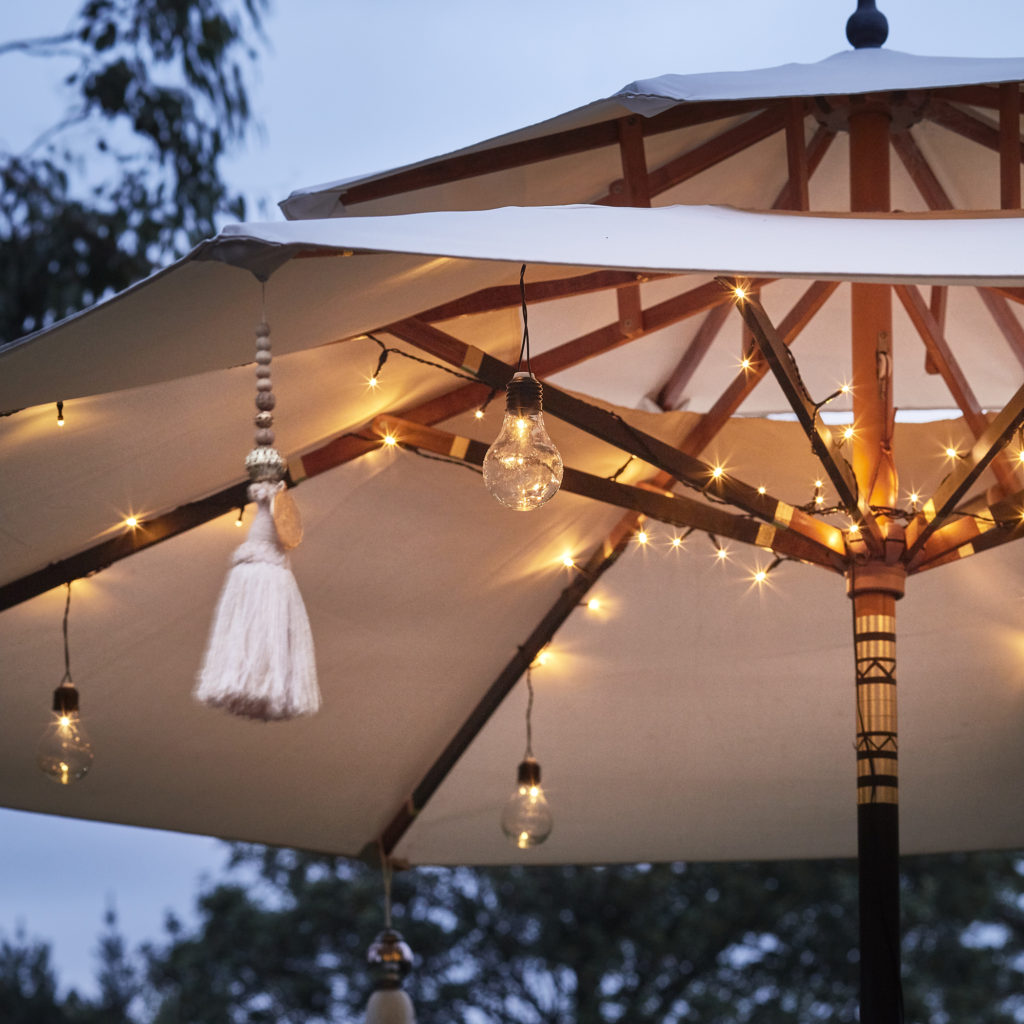 From cosy winter balconies, to colourful dried flowers and stylish navy kitchens – next year's interior trends are all about home comfort and reimagining our spaces.