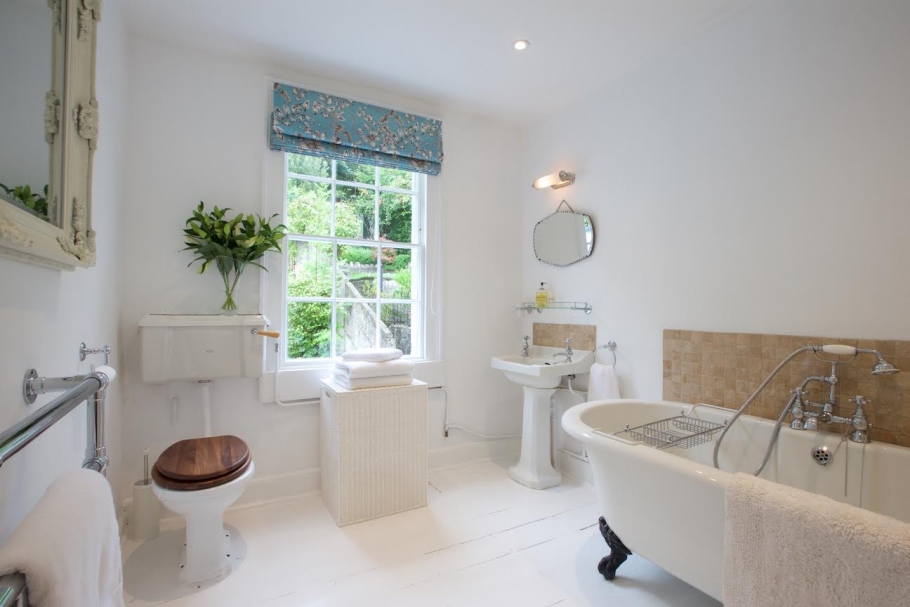 Image: Clair Strong Interior Design
You may have guessed by now that my personal interior design style is more minimalist than exuberant. I usually opt for classic colours, functional furniture and pared-backed ornamentation but that doesn't mean I don't really appreciate a bit of excessive luxury. Today, I'm indulging in the fantasy and sharing some of those dream design features we'd all love to see in our own homes.
The Plunge Pool
The weather in the UK doesn't always lend itself to poolside lounging but I don't know many people who would turn down one of these. Elegant, stylish and lower-maintenance than a full-sized pool, I'll take mine surrounded by tropical plants and beautiful Moroccan tiles, please!
The Wine Cellar
An entire room dedicated to wine is the ultimate in luxury living. The stunning wine cellar pictured above forms part of a private residence in London designed by Jo Cowen Architects. I really like the modern geometric-shaped shelving units paired with the vintage boxes but let's be honest, the best part is the sheer quantity of wine.
The Fabulous Bathroom
There's just something really enticing about truly luxurious bathrooms. Who wouldn't enjoy lounging in a Jacuzzi bath with a glass of champagne and stunning views of the city? If you fancy creating your own spa-like bathroom, check out my blog posts on the topic here and here.
The Walk-In Wardrobe
A walk-in wardrobe may seem a frivolous use of space but it's actually pretty practical. Having a dedicated area for all your clothes, shoes, and accessories means none of it clutters up the rest of the house. And it almost certainly makes getting ready in the morning easier… Not convinced yet? Just take a look at these walk-in wardrobes on Pinterest.