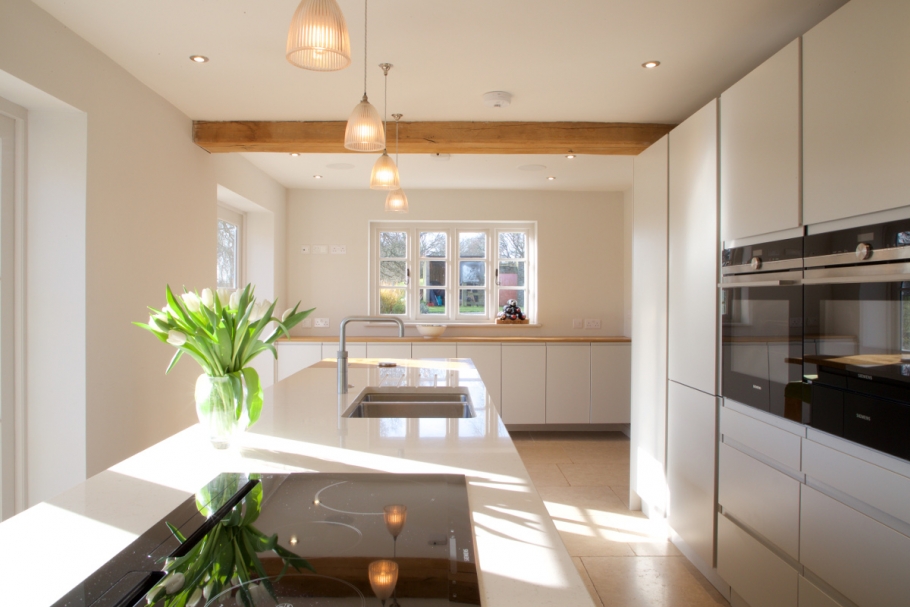 Image copyright Clair Strong Interior Design
Since I first wrote about this topic in March 2018, the plastic-free movement has gained serious traction. There are now more ways than ever to reduce your plastic consumption and it's becoming increasingly easy to make the switch. Here are some suggestions for reducing plastic use around the home:
Choose plastic-free home accessories
A lot of interior decorations are made of – or have some component that is – plastic. If you would like to avoid plastic altogether, opt for accessories made from natural or recyclable materials such as wood, glass, metal and ceramic. Things you can specifically avoid are photo frames with an acrylic insert instead of glass, ornaments made from resin, lamps with plastic bases, and so on.
Of course if you already have plastic objects, you should absolutely keep them. Just make sure they are well looked after and donated, passed on to friends or repurposed if you ever want to replace them.
Try plastic-free cleaning
Cleaning is remarkably plastic intensive. Cleaning products come in plastic bottles and many cleaning cloths contain microfibers or polyester. Fortunately, it's actually quite easy to switch to plastic-free cleaning. Here are some options:
Make your own cleaning products with items you already have in your kitchen cupboard. Check out this article for some great tutorials.
Buy environmentally friendly cleaning products in bulk. Ecover sell 5 litre bottles which can then be refilled at bulk stores. You'll need to decant it into smaller bottles for use, but you can opt for glass or reusable plastic.
Buy cleaning cloths made from natural fibres such as cotton or bamboo, scourers made from loofah, and wood-handled brushes with natural bristles.
Keep glass jars
Glass jam, chutney and sauce jars are SO useful and should be kept if at all possible. I've seen people use them all over the house as they can be used to store pretty much any small item. You can bring them to refill shops as they're great for rice, loose tea, spices and more. And you can even use them for your packed lunches; see this article for some great Mason jar recipes.