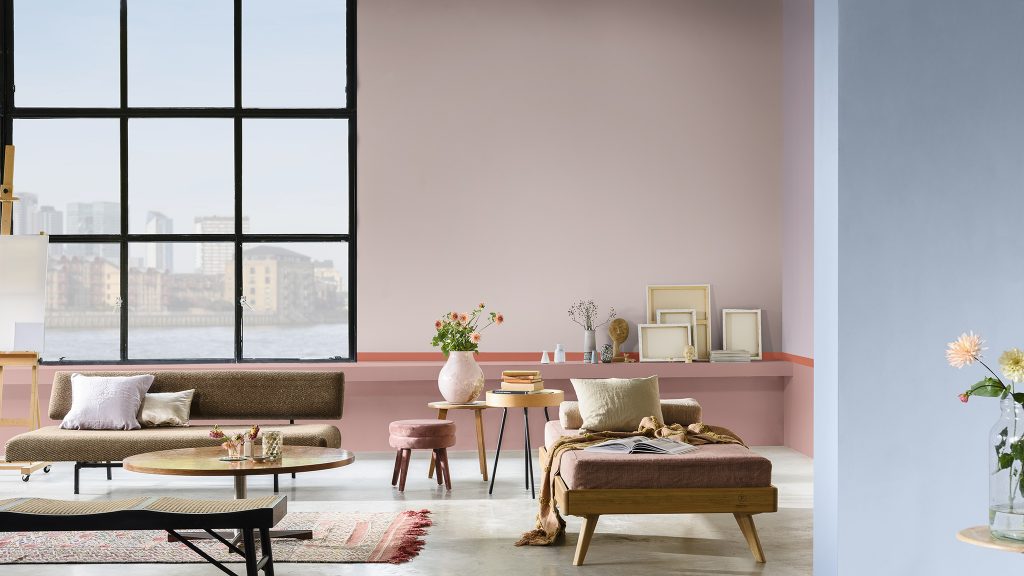 Dulux has announced its Colour of the Year for 2022 as Bright Skies™, an airy light blue – a colour that is expected to be seen in fashion-forward homes across the country as the nation embraces hope and confidence.
After dreaming about being outside and planning holidays, we are all looking for a colour that is uplifting, optimistic and bursting with joy.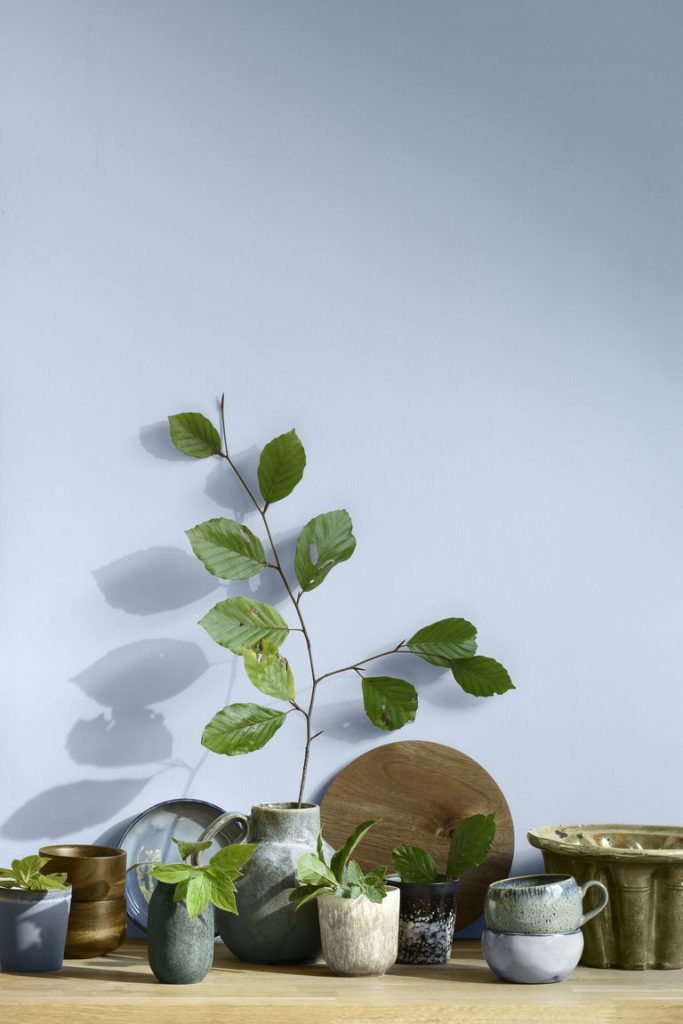 If you don't fancy adding paint on your walls, Dulux has teamed up with several retailers to take Bright Skies into other elements of homes and interiors.
DFS has produced a range of soft furnishings in Bright Skies, including a sofa and complementary cushions in a palette colours.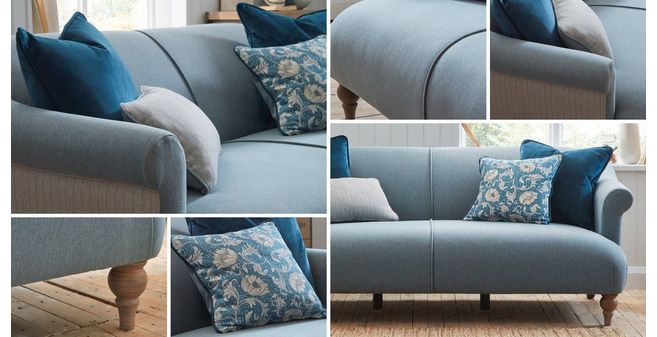 Kitchen appliances manufacturer Stoves has created its Richmond Deluxe collection of range cookers in Bright Skies.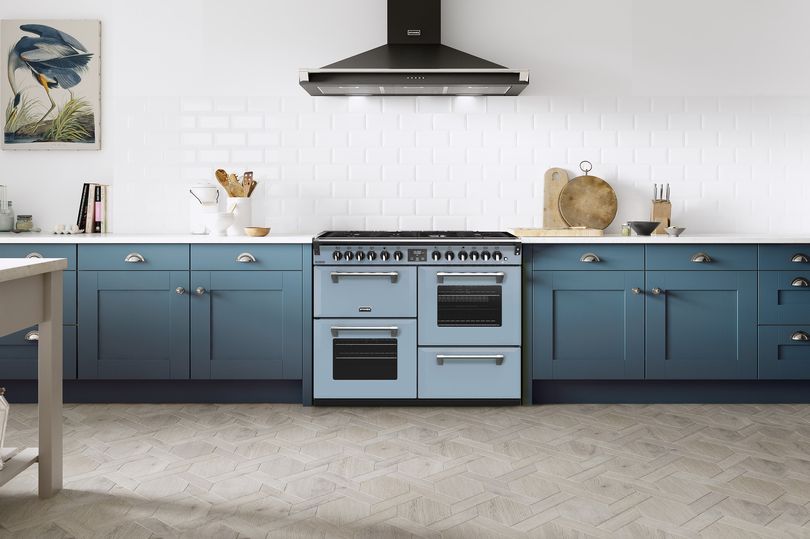 Topps Tiles' Tile of the Year for 2022 is Flute in Dulux's Bright Skies. It is a versatile choice when paired with the right colours it works just as well in contemporary minimalist apartments as it does in modern country cottages.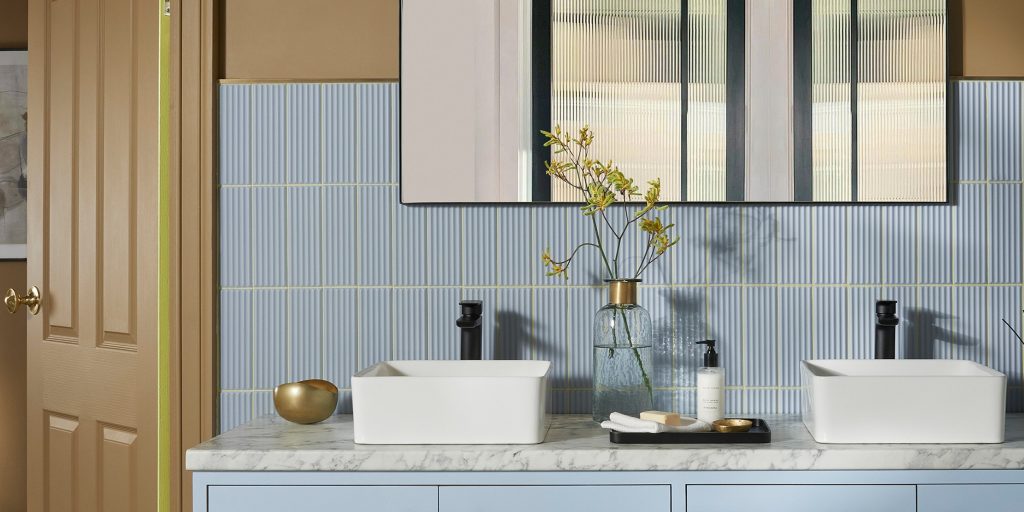 Many other companies are also taking their lead from Dulux and creating gorgeous sky blue accessories to compliment this pretty colour.
Fable & Cedar's Midnight Meadow cotton fabric embodies the movement of the English countryside in bloom. Wild Meadow is a cheerful choice for refreshing window treatments, home accessories and light upholstery. Design cues are taken from lino cut, which gives the print a textured, handcrafted feel.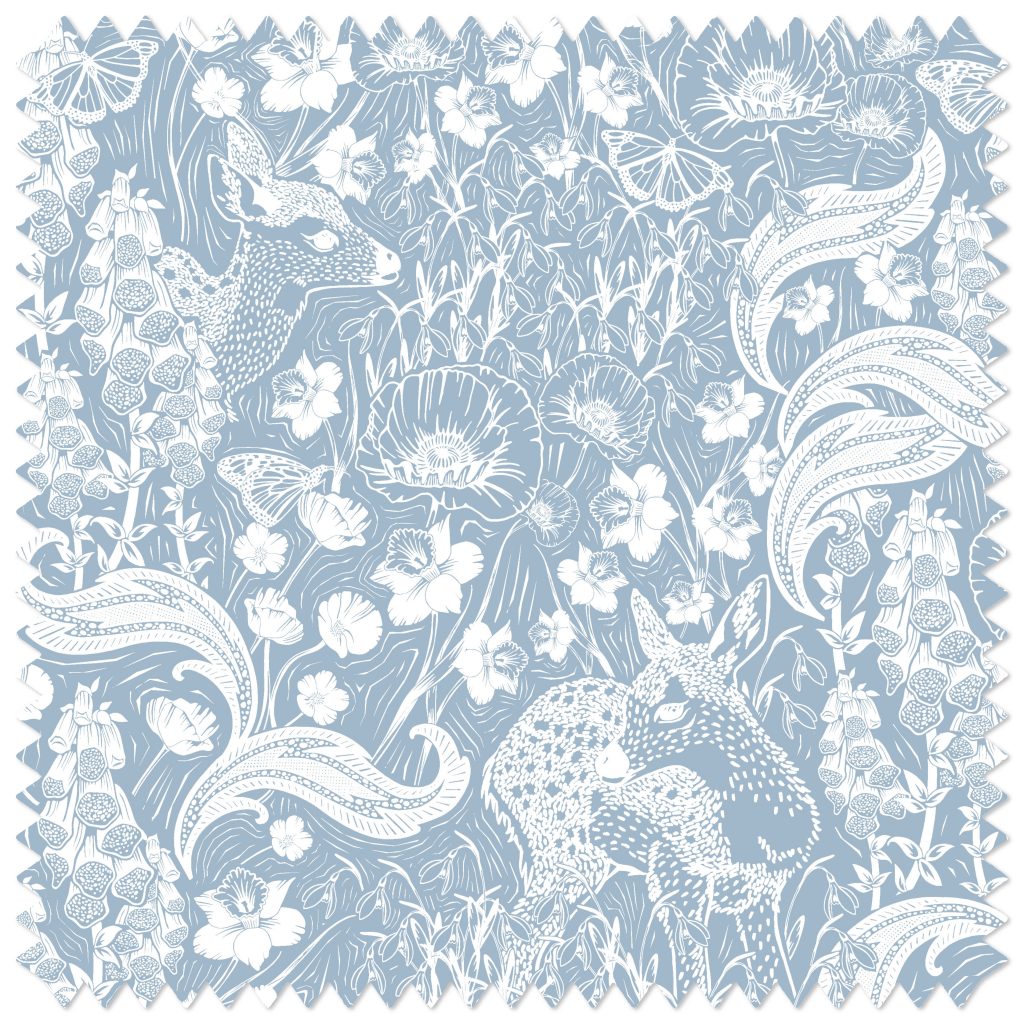 Original BTC has produced the iconic Hector Dome table light in a soft sky blue.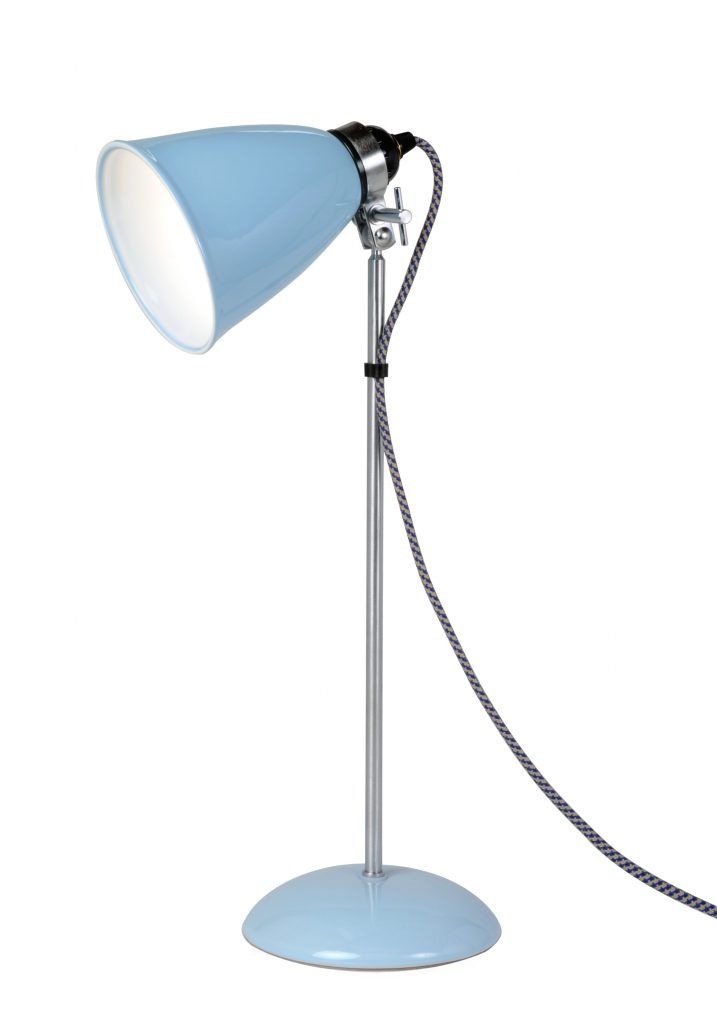 Hand-drawn by Elizabeth Ockford, this pretty botanical wallpaper design was named after and inspired by Marianne North, the Victorian botanical artist whose ground-breaking work now resides in Kew Gardens.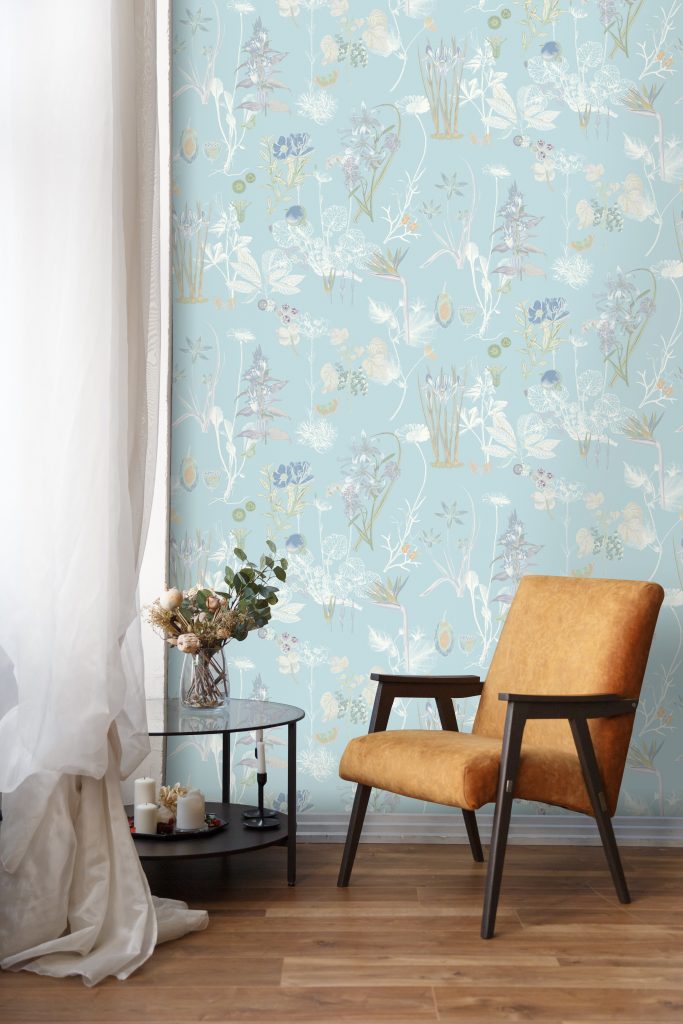 Stylish blue stripes on white linen fabric make this nautical inspired cushion the perfect accent to a fresh coastal interior.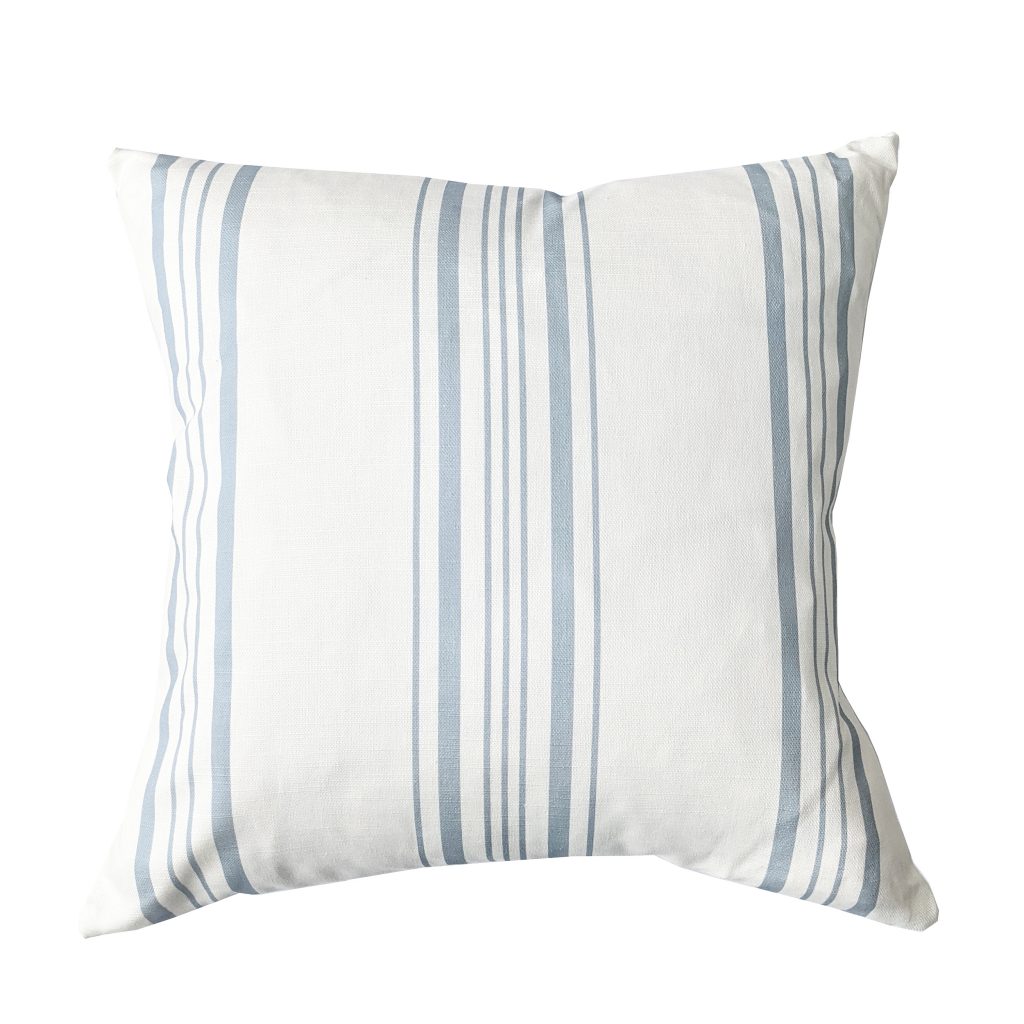 The Shorty locker in Ocean makes itself at home tucked neatly next to your desk, snuggled up next to your lounge or sitting beside your bed. This petite little locker might be small but there is loads of room inside.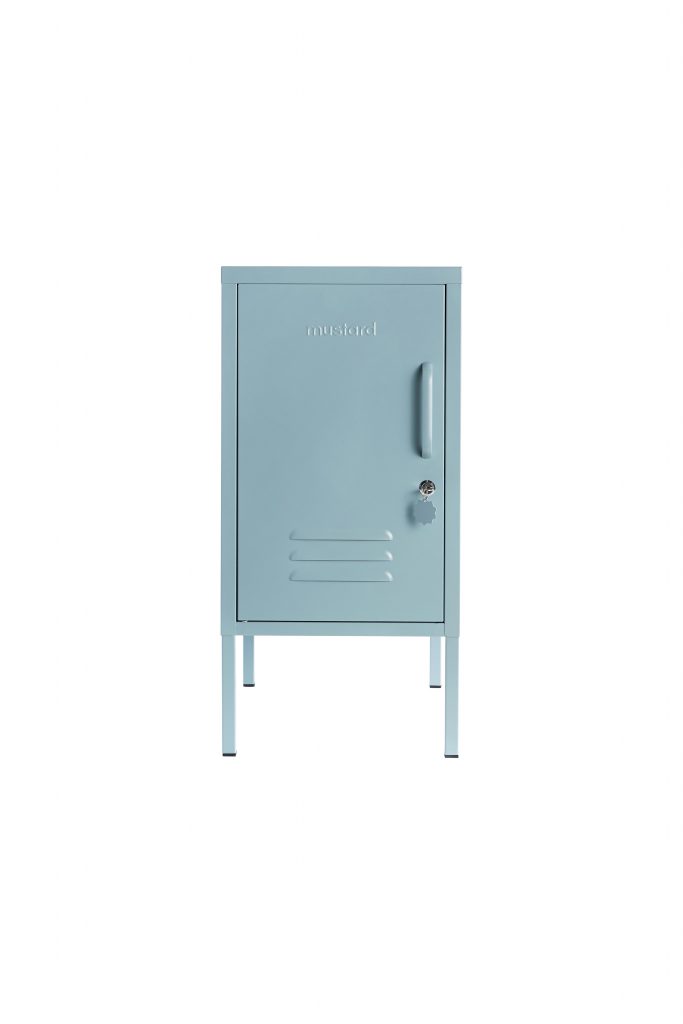 The curvaceous Ariel Bed combines natural, Art Nouveau-inspired forms, with the clean lines and tapered legs typical of mid-century design. The gorgeous, segmented seashell-like headboard adds a dramatic flair to any bedroom, whilst the gold-capped feet provide some much needed contemporary glamour.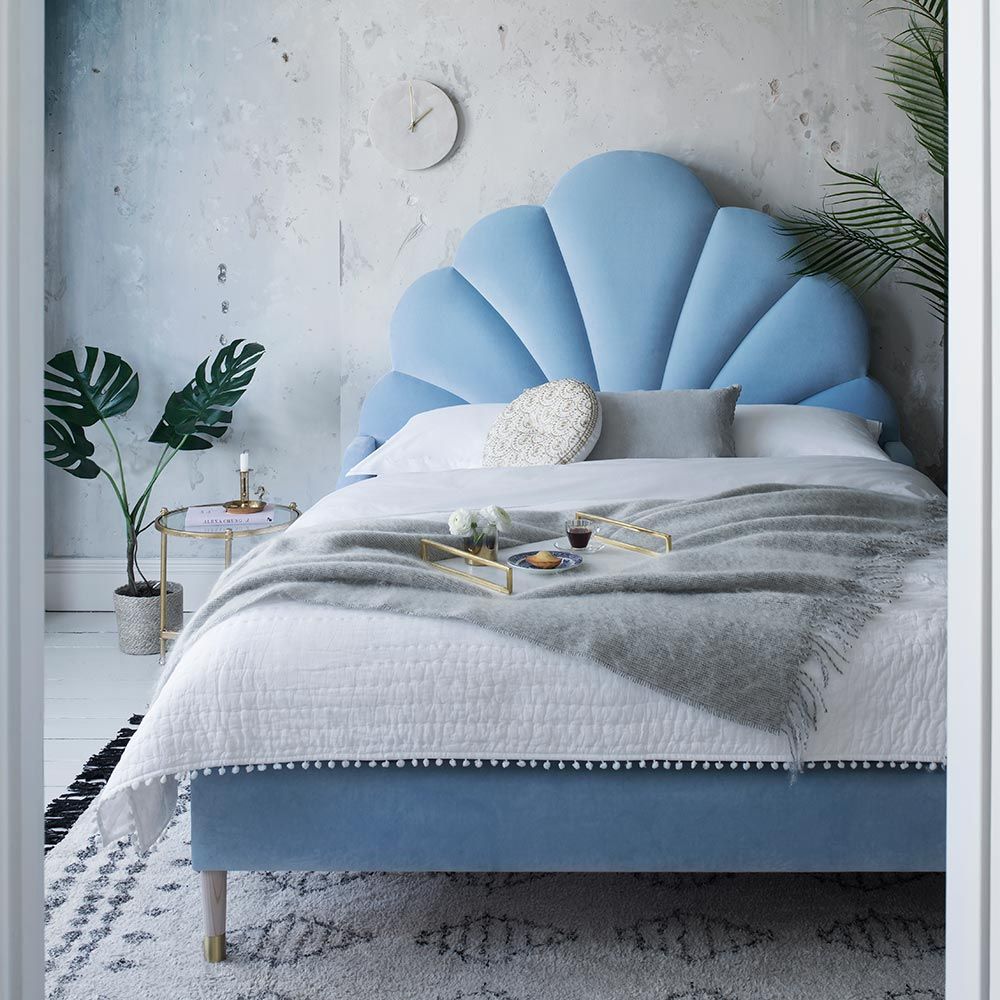 The Country Living meadow print bedding set brings a touch of spring to your room with it's floral print.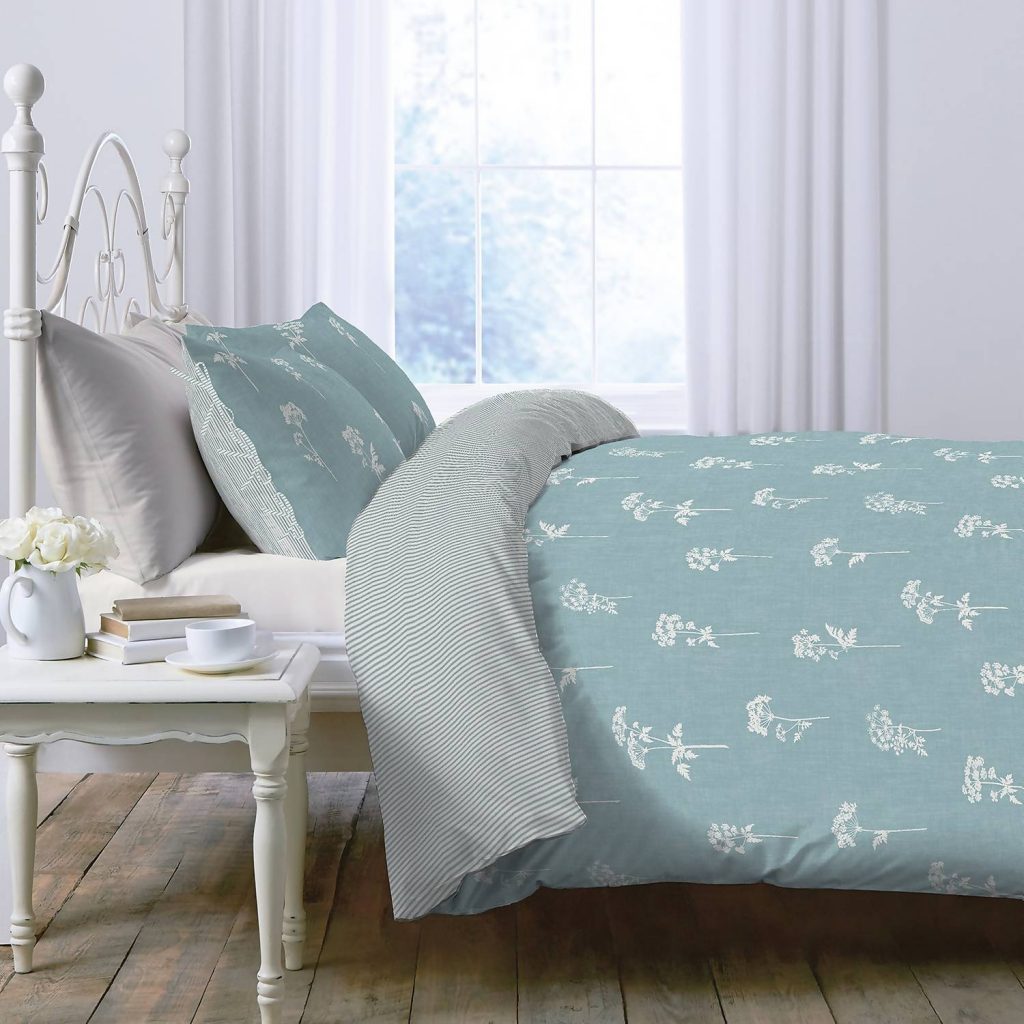 Will you be embracing the trend for Blue Skies this season?