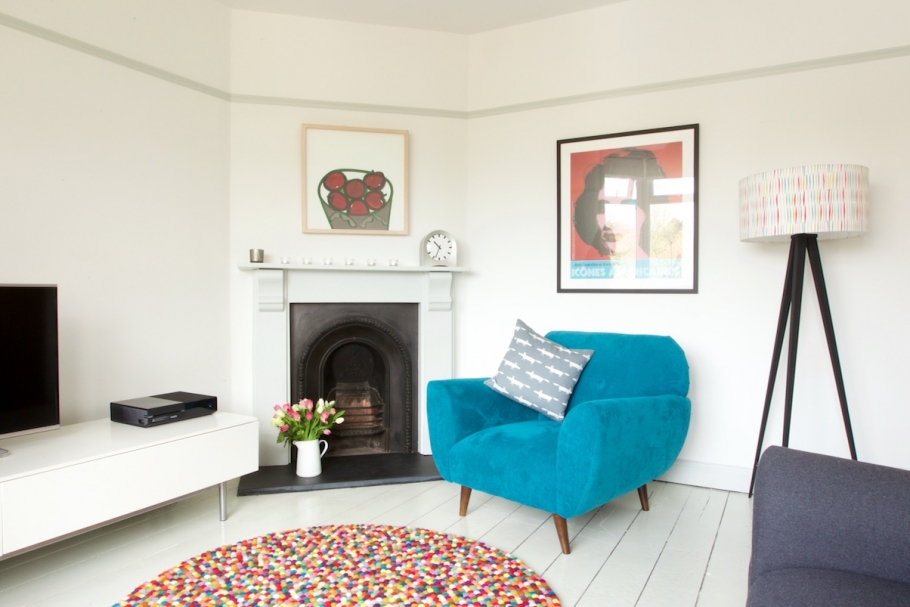 Image: Clair Strong Interior Design
This time last year, I posted my first ever Year in Review. Taking that trip through my blog archives was so much fun, I've decided to do the same again this year.
So without further ado, here's a round-up of my favourite posts from 2017. I hope you'll enjoy them too.
Kitchen Conundrums: How to Live With a Previous Owner's Design Decisions – Moving into a new home is exciting, stressful and sometimes downright terrifying. This post shows you how to make the most of the good, the bad and the ugly.
How to Maximise Your Storage Part I and II: I'm cheating a little with this two-parter but these two posts are packed full of advice for that pervasive household problem: lack of storage. They are a must-read for anyone with, well, belongings.
A Guide to Biophilic Design: Biophilia is a really interesting hypothesis that suggests humans have an innate need to connect with nature. This blog posts explores that concept and outlines the ways in which you can create a nature connection in the home.
Inspiring Spaces, Gardens and Patios: A lovely, summery post to cheer up any grey day. It features some beautiful inspiration for your future gardening projects, too.
The Rule of Three: The only interior design rule you should consider following in 2018. All other rules were made to be broken. But you'll have to read the post to find out why the rule of three is so important.
Decorating Your New Home on a Budget: Some simple tips for making your new house feel like home without blowing through your savings.
Exterior Design: Five Changes for Instant Kerb Appeal: Five ways you can make the outside of your home look as good as the inside, whether you're selling or not.
More Interior Updates for Renters: More people than ever are renting their homes. And with renting comes some restrictions on the kind of decorating you can do. This blog posts provides a few creative ways to make your rented property your own.
Living the Fantasy: This is just a delightfully indulgent post featuring turquoise lap pools, walk-in wardrobes and a bathroom you'll never want to leave.
Tips for a Happier, Healthier Home: With winter being cold and flu season, this blog post seemed timely. And it bears repeating because everyone deserves to live in a happy, healthy, safe haven of a home.