Back in January 2015, I wrote a blog post with some easy, landlord-friendly interior design tips for renters. Well since then the property market has gone wild, and as a result more people than ever are renting privately. Not only that, but first-time buyers are getting older and fewer renters ever expect to be able to buy. This means one thing: more people needing more tips for making their rented property feel like home.
First Things First…
Clear any permanent changes (like painting walls or changing hardware) with your landlord first. Most landlords will be very accommodating, but don't do anything before you have written permission.
Now on to the good stuff:
Wallpaper Panels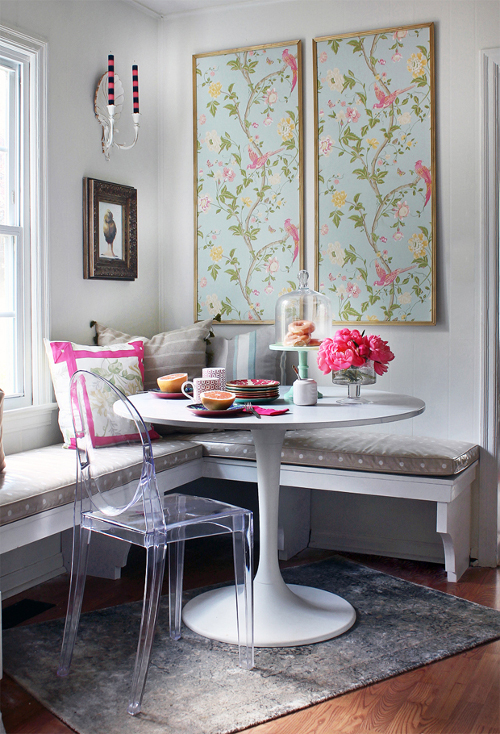 Image source: Hunted Interior via Laura Ashley
Desperate to add a bit of colour and pattern to your magnolia space? Get around restrictive redecorating rules by framing large pieces of wallpaper or fabric and displaying them around the house. If you're not allowed to hang anything on the walls, read on for another way to display them…
Learn to Lean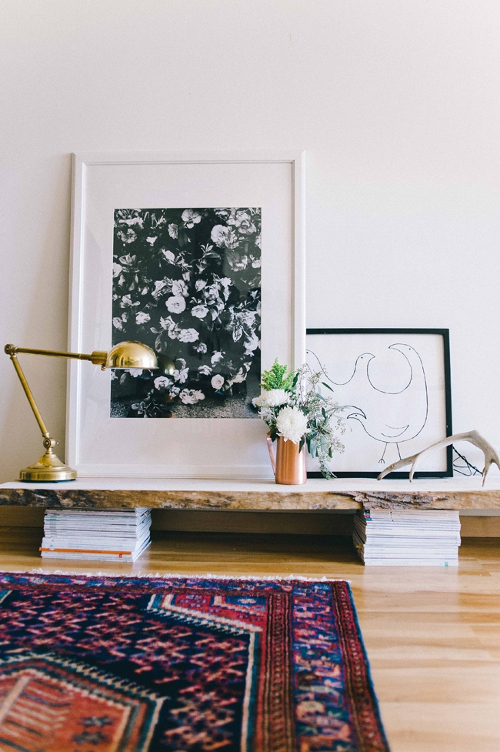 Image source: Wit & Delight
It's not just wallpaper panels that brighten a space, art and mirrors do too. If you can't drill into the wall to hang your favourite pieces, lean them against it instead. Leaning creates a relaxed, laid-back look, is easier to restyle whenever you want, and saves you losing any of your deposit.
Open Shelving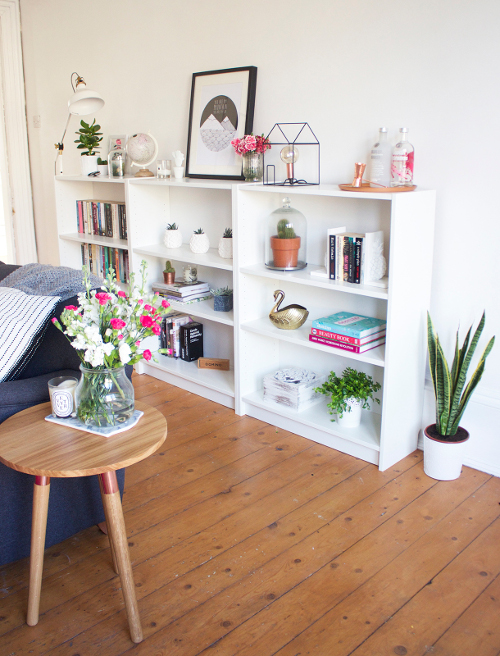 Image source: Kate La Vie
Another way to bring lots of colour, pattern and texture into your rented home is with open shelving. Style the shelves with your favourite objects to personalise the space, and distract from any hideous decorating decisions made by your landlord.
Change the Curtains & Lampshades
Image source: SF Girl by Bay
Many rented properties come with curtains and lampshades already in place. These are often cheap and uninspired but fortunately it's a quick and easy fix; simply replace them with curtains and lampshades you love. As long as you put the old curtains and lampshades in a safe place (free from damp and mould) and put them back when you leave, this shouldn't be a problem with the landlord.
Are you a renter? Share your decorating tips below!