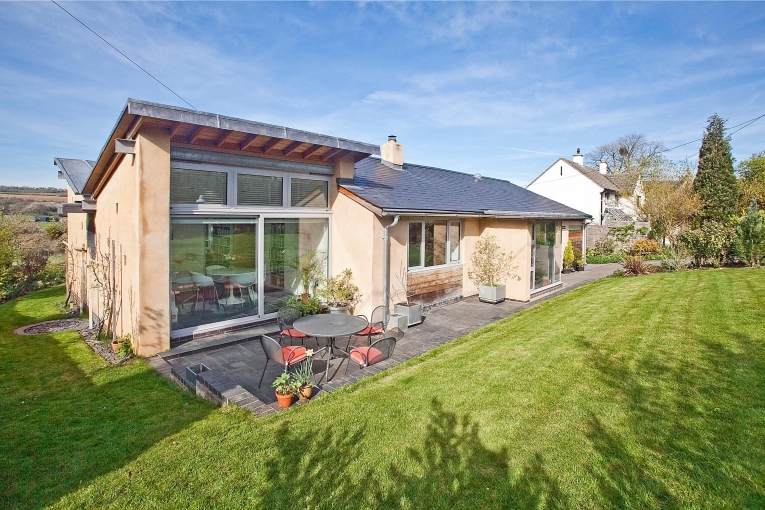 Image: Clair Strong Interior Design
From warehouses and water towers to shipping containers and churches, just about any structure can be converted into a home. It's a wonderful way to repurpose buildings that are no longer required for their original purpose. Rather than tear down these often historical or architecturally interesting structures, they're given a new lease of life as a modern family home.
There's no shortage of examples to be found on the web, but here are three of my personal favourite conversions:
The Grand Designs Water Tower
Featured on Grand Designs (hence the name) this water tower turned luxury home is a work of innovation. Two new-build extensions were added to the 10-storey structure to make it more suitable for modern living. The living room at the very top of the building features 360 degree views over London, taking in the London Eye, Big Ben and the Shard. Read more about this incredible home here.
Crystal Palace Toilets 
An underground public toilet block seems an unlikely choice for a home conversion but architect Laura Jane Clark saw the potential in the space. Modern, spacious and surprisingly full of natural light, the one-bedroom apartment cost just £60,000 to convert – an absolute bargain by London standards!
Hill Barn & Underhill House
For a barn conversion like no other, look no further than Underhill House. The existing structure was a 300-year old stone barn in serious disrepair. It stood on the top of a hill in an Area of Outstanding Natural Beauty in the Cotswolds, so getting planning permission was the first major hurdle for architects Seymour-Smith. The new property has been designed to the German Passivhaus Standard which ensures a 90% reduction in carbon emissions compared to the average home. Learn more about this incredible home here.