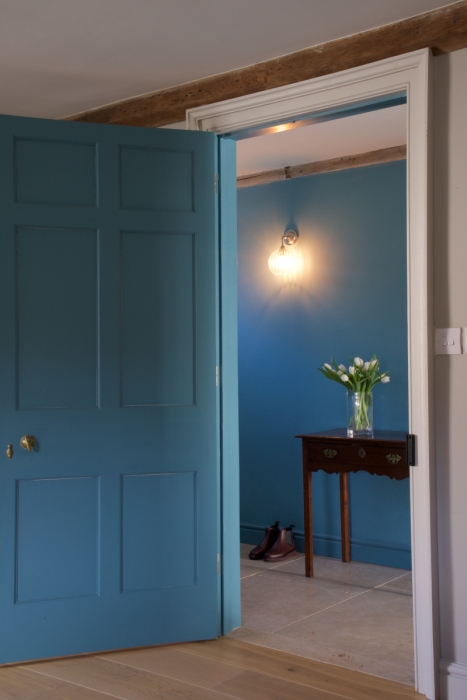 Image: Clair Strong Interior Design
Want to give your home a fresh coat of paint? Wondering what you can do to change things up? It might surprise you to know that there are more ways than one to go about painting your home. Here I look at four creative methods to try.
The Ombré Effect
You might be familiar with ombré hair but perhaps not with ombré walls. This trend has been around for a while now and it's very popular with those who love hue. The art of ombré is in blending two or more colours together to create a graduated effect. Try using a bold colour – such as a pink, yellow or blue – and fading to white as the wall meets the floor. The result is very striking and works especially well in bedrooms.
For a handy how-to, click here.
Patterned Painting
Paint is a great way to create defined areas within your home. It's especially useful in open plan homes, where you might want to differentiate between dining and living areas. You could use two complimentary colours to indicate where one room ends and another begins, or you could attempt a more experimental approach by painting particular shapes or patterns in each area.
Paint Your Own Murals
If you've got some skill with a paintbrush, consider creating your own large scale wall art. You could design a statement wall feature using stencils or, if you're really clever, paint something freehand. The incredible wall mural above was hand painted by Audrey Smit and is a perfect example of what you can achieve with a few tins of paint and a bit of creativity.
Create Texture and Interest
If you want to achieve something totally unique when you redecorate your home, consider using different tools to create a look inspired by tactile textiles. For example, a silk-inspired effect can be created by using steel wool. Drag the wool along freshly painted walls (the paint must be wet) to create ultra-fine stripe details.