Storage is something we never seem to have enough of.  Creating clever home storage solutions is one of the most requested things from my clients.  However big or small your house, it seems you can never have too much storage.  
There are lots of clever solutions to maximise your storage and make the most of the space you have.  Here are some of my favourite storage solutions to make your life easier, help you stay organised, and make a stylish addition to your home.
Get organised with baskets
Large baskets are one of the simplest and most effective storage solutions you can invest in. You can move them around to where you need them most, they are light and they look good in any room. Baskets are perfect for on top of wardrobes or underneath furniture like benches, beds or sofas. If you have children, give them each their own basket and get them to use them to store their clutter!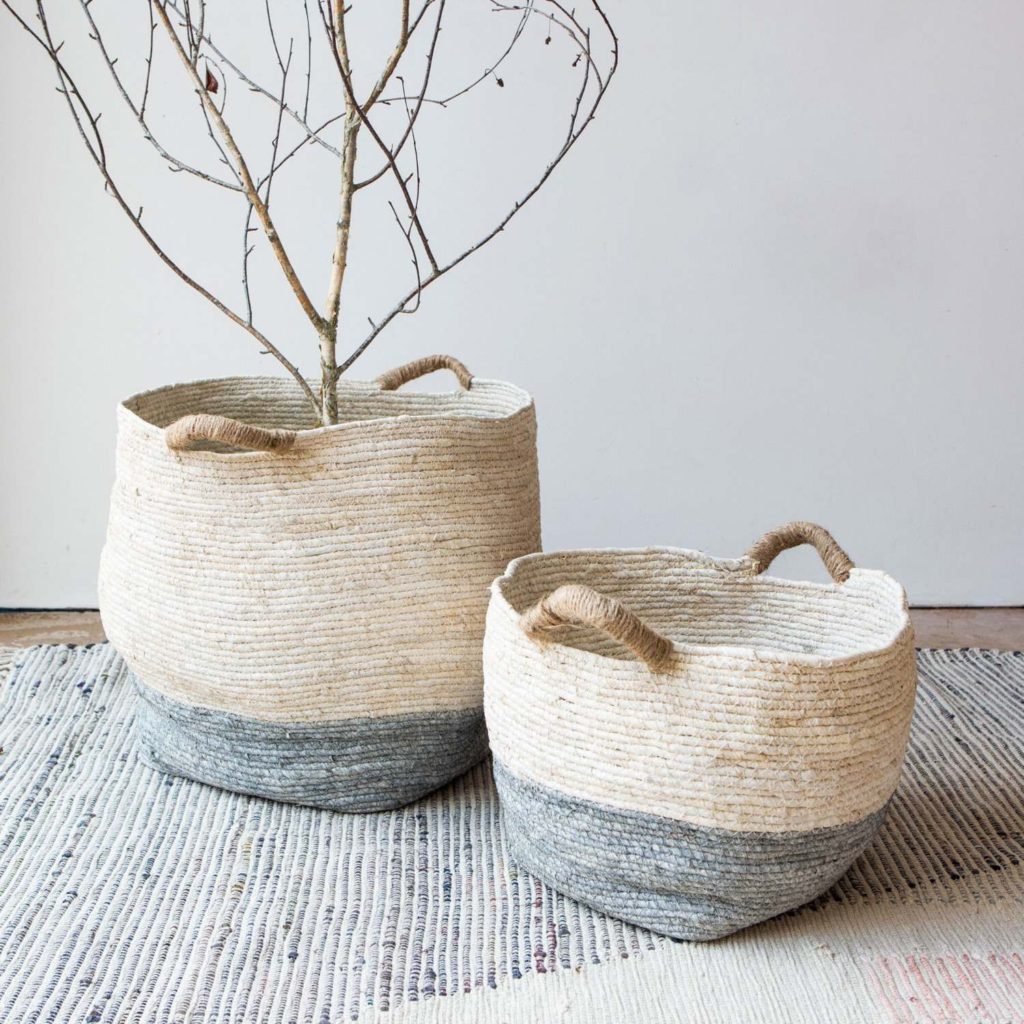 Wall mount some clever floating shelves
I am a huge fan of wall mounted floating shelves. They take up no floor space and are a great way to display books.
These design-conscious floating shelves from Tee Books are a simple and functional solution. You can hang them vertically or horizontally and they're great for storing DVDs and CDs too.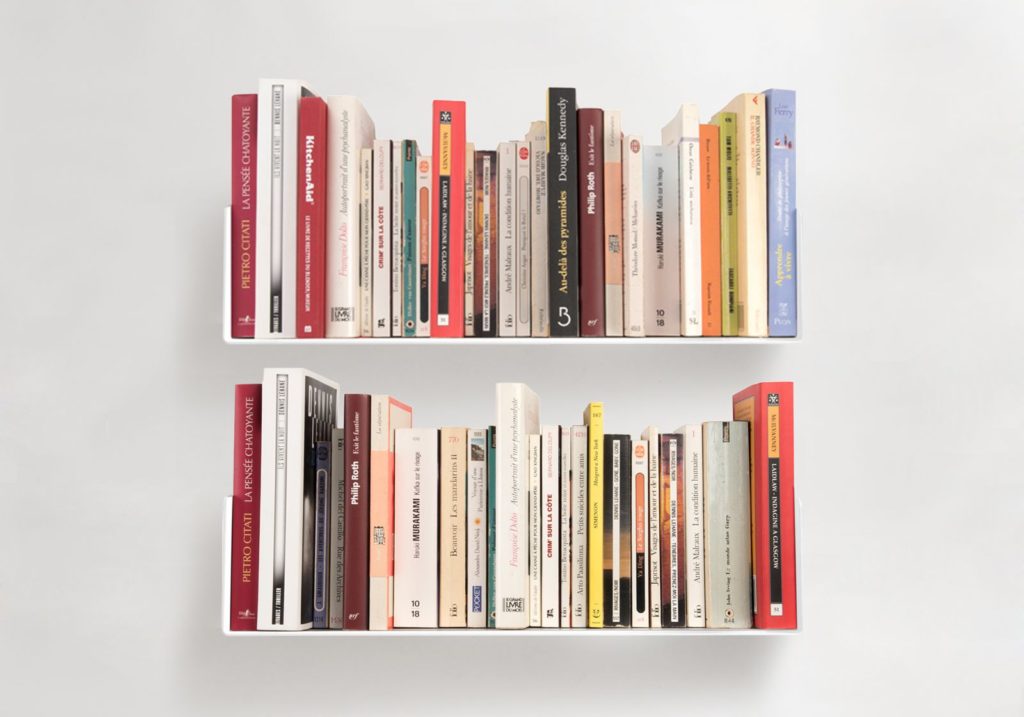 Stylish shelving systems
If you have a lot to store, think about a shelving system. String® Shelving is loved by designers and architects across the world for its simplicity and practicality. String was designed in Sweden by Nils Strinning in 1949 and is still a design classic. The clever modular system consists of shelves, side panels, cabinetry and desks which you can configure to create the perfect shelving system for your space.
You can even use String® Shelving as a room divider in a small space to create distinct zones. For everyone who's working at home now and doesn't have a separate office, this is a perfect way to create a separation between work and living space.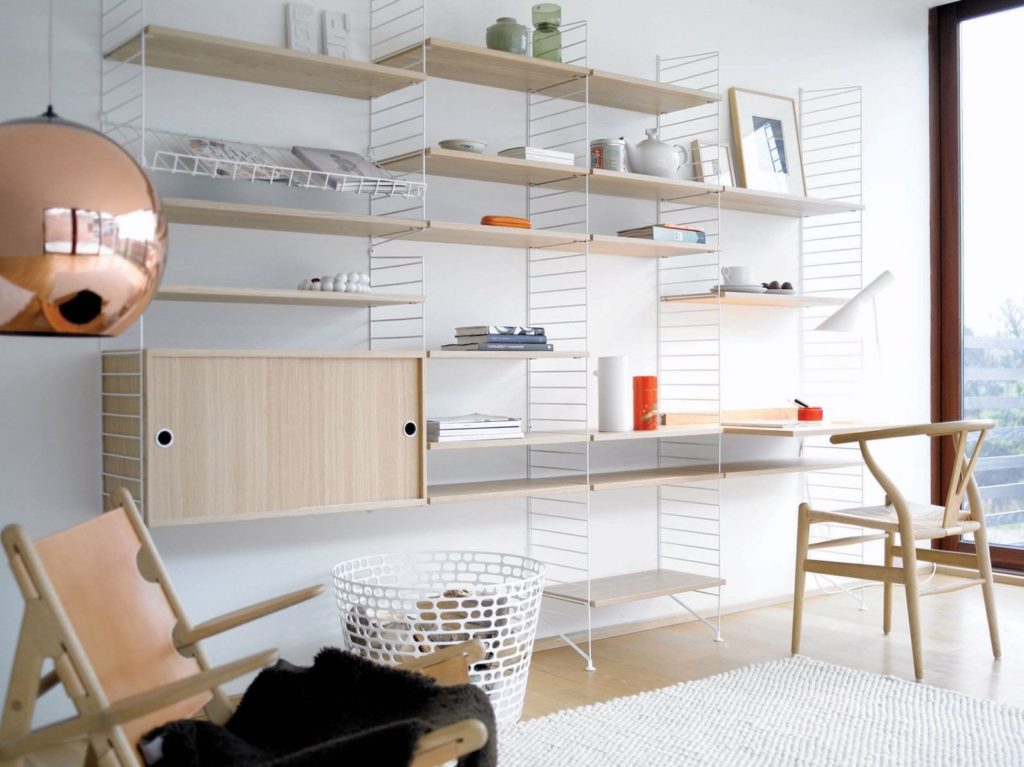 Double up with a storage bench
Storage benches are perfect home storage solutions for any space in your home. They're great in hallways for storing boots, hats and scarves while giving you a place to sit to take your shoes off. Pair them with a coat rack and mirror for a perfect hallway. Benches also work well in utility and living rooms, kitchens and under stairs for stowing away clutter. Top the bench with a stylish blanket and some cushions and you'll have an extra seating area too.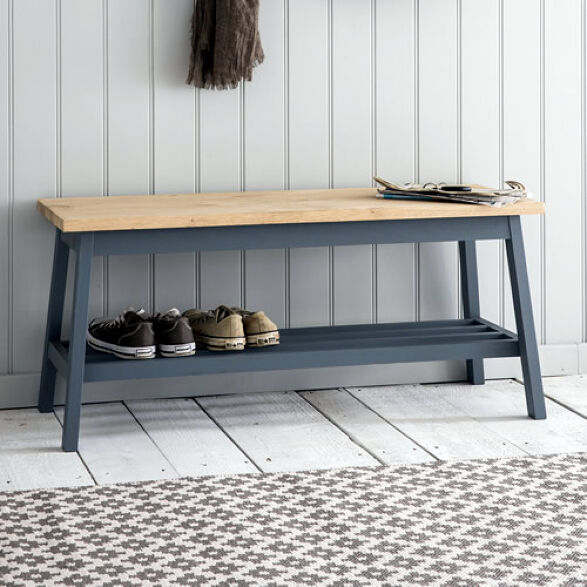 Invest in a coffee table with hidden storage
If you have a small living room, then you should look for a coffee table with storage space. You can store remote controls, magazines and DVDs out of sight but close to hand.
Go for a drum table style, a trunk or a table with a shelf underneath.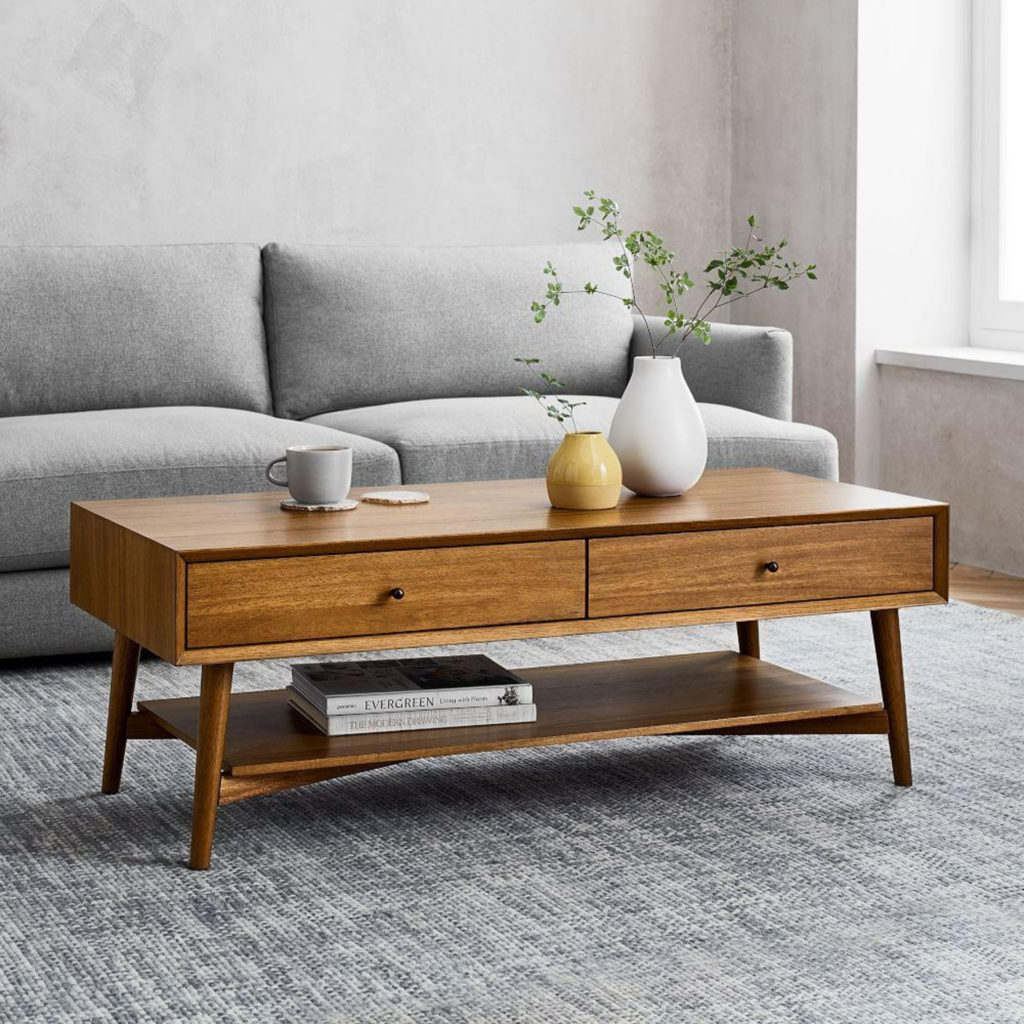 Free standing cabinets
I love free-standing cabinets. They are so flexible. You can use them in the sitting room as a drinks cabinet, the kitchen for plates and cutlery, the bedroom for clothes or the bathroom for toiletries and towels.
Wooden furniture fits everywhere but you can also paint your cabinet to work in different rooms or even wallpaper the inside. Tall and thin cabinets take up less floor space than short and wide so make sure you consider this when buying a new cabinet.
Underbed storage
The space under your bed is often unused space. Transform it with clever underbed storage solutions to store off-season clothes, duvets, extra pillows and shoes out of sight, but still within easy reach. Choosing under bed storage boxes with lids keeps the dust out and keeps everything all hidden away.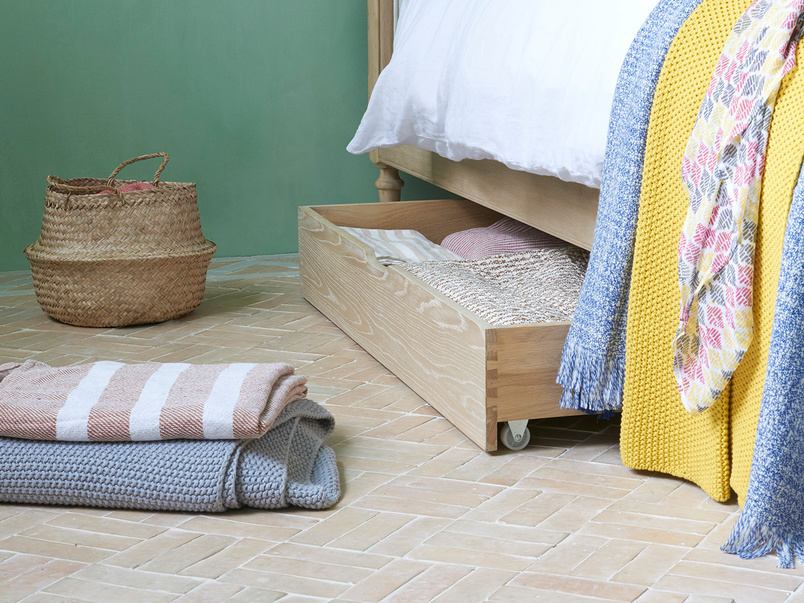 Built-in storage
Of course, if you can afford it, built in furniture will give you a lot more storage space for your budget. You can create storage in awkward places and also take the furniture right up to the ceiling to maximise any empty space. Flat fronts and push close doors that don't need handles will create a streamlined look that will blend into the rest of your room. Work with your interior designer to create the best solution for your space.