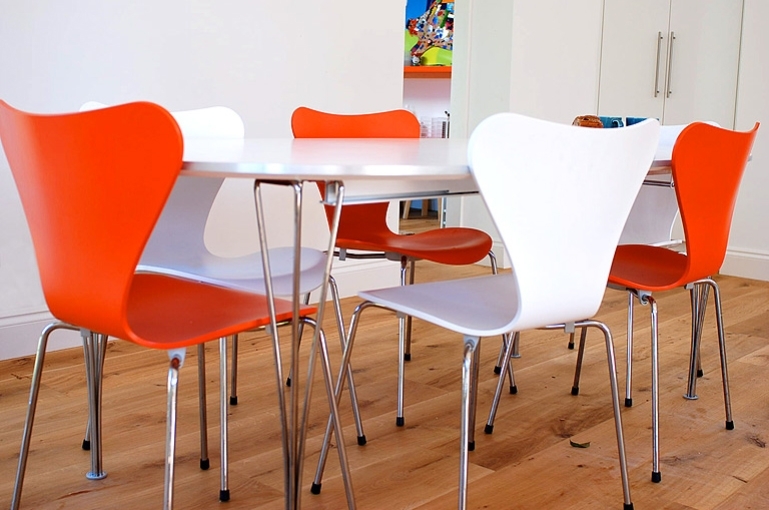 Image: Clair Strong Interior Design
Interior design is like fashion; there are new looks, trends and products to try every season. Summer is coming (hopefully!) and with it a host of fresh fashions. If you're in the mood to refresh your space this season, here's everything you need to know.
Punky pastels are in
Soft, feminine pastels have dominated the fashion and interiors scene for the past few summers, but this year they've taken on an edgier twist. Think rose pink and pale blue juxtaposed against deep shades of grey and black. It's striking and much more sophisticated.
Green is everywhere
Green is a calming, revitalising colour symbolising growth and new beginnings – perfect for summer. For this look we love rich emerald and jade hues; they're brighter than olive or sage but more modern than lime.
Dreaming of a Tropical Paradise
From striking wallpaper and patterned sofas to slightly more subtle cushions, tropical print is everywhere! And with it evoking memories of that island getaway it will get you right into the summer spirit.
Influenced by Nature
Natural materials are making a comeback in a very big way. The synthetic materials of the nineties and early noughties have taken a back seat while wood, stone, metal, animal hide, jute, cotton and bamboo can be found centre stage. From architectural features to furniture and decorative accents, nature has very much made its way indoors!
Think With Your Feet
At the height of summer, when things get really warm and sticky, the last thing you want is a home that makes you feel even warmer. Thick pile rugs have no place in a summer home. If you have wooden floorboards, remove the rugs altogether. If you do need some kind of floor covering, opt for a beautiful Kilim or flat cotton rug.
So, what do you think? Will you be trying any of these trends this season?