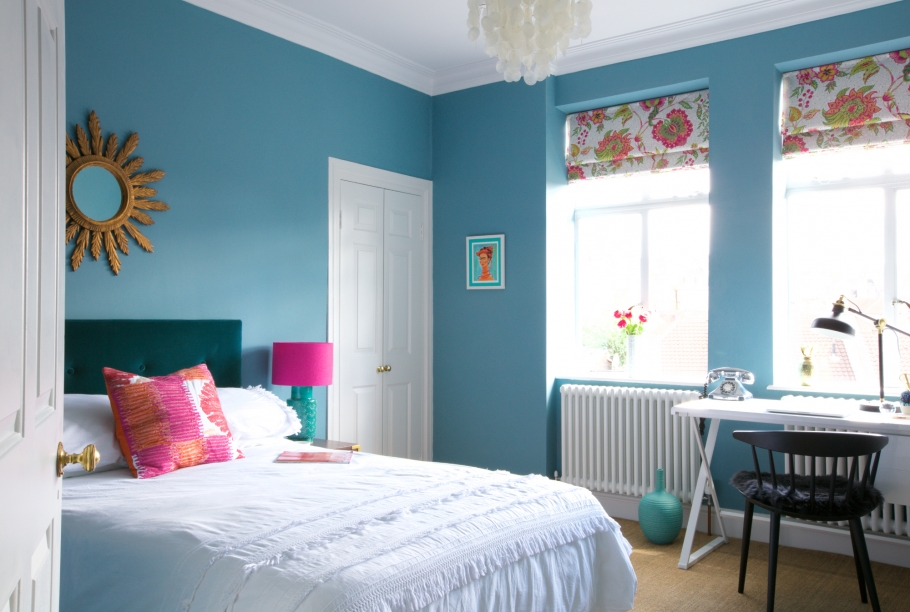 Image: Clair Strong Interior Design
As 2016 in all its wild-patterned, desert-inspired, blush-coloured beauty comes to an end, I'm looking ahead to the interior trends 2017 will bring.
The trends of 2016 seem characterised by a more bold approach to design. Even magnolia – the ubiquitous neutral of the noughties – has been replaced by more exciting yet similarly versatile hues like blush and grey.
I think we'll see even more daring design choices in 2017. Here are my predictions for the coming year:
More Natural Materials
Nature started making its way into our homes a few years back and I see this going even further in 2017.
Firstly I think we'll see slightly less engineered particle board furniture (as made by everyone's favourite high street retailer, IKEA) and more solid wood furniture. It's a little more expensive but lasts much longer and style-wise, is pretty timeless.
The houseplant trend (as seen all over Instagram) will continue to thrive under those with a green thumb. Those of us who aren't so plant-friendly can opt for stunning faux cacti instead. Check out Abigail Ahern's shop for some surprisingly authentic looking options.
And finally, a new(ish) material will hit the scene: cork. It's been sneaking its way into interior design for a while now – IKEA have a cork-top table and bench and there's THIS picture doing the Pinterest rounds – but I think it will really take off in 2017. It's a warm, textured and unusual material and I hope we'll see some really interesting applications.
Forest Green, Dark Teal and Navy
Both Pantone and Dulux recently announced their colours of the year for 2017. A light, bright green was Pantone's choice while Dulux opted for a pretty but unexciting blue-grey.
These colours will undoubtedly make their way into interior design but I predict the true standout hues of 2017 will be a lot more dark and dramatic. Think forest green, dark teal, and inky navy.
Some designers have predicted a return to pastels, but did they ever really go away?
A Room with a Nook
As our lives become increasingly entwined with technology, many of us crave a little daily retreat from email inboxes and Facebook feeds. Self-care is hugely important, and I think more and more people will see the appeal of creating little nooks at home – places to read, meditate or just sit still. These spaces will be small but relaxing, and filled with comforting materials like faux fur blankets and scented candles. We all deserve a place to unwind.