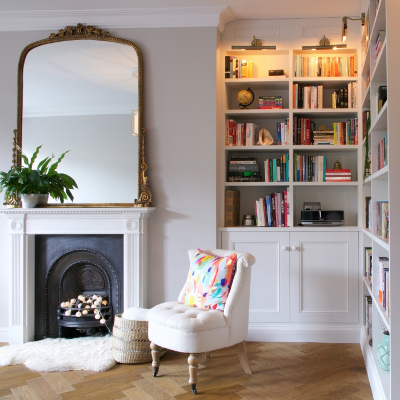 Image source: Clair Strong
Sharp edges and sleek straight lines have had their day. It's time for something softer to grace our interior spaces. Here's a snippet from my latest feature in May's issue of The Bath Magazine.
Curves in interior design are no new thing, but after years of straight edges, they're making a comeback. You'll be familiar with the almost iconically curvy shapes of the 60s and 70s. Back then psychedelic flowing lines conveyed a sense of wild liberation, shunning the conventions of mid-century design. Today's curved lines are more subdued, but no less impactful, softening and humanising our living spaces.
Image source: Clair Strong
Curved lines indicate gentle and graceful movement. When used in repetition they can create soothing rhythmic cadence. They have a very natural, human-like quality and that can help forge a closer connection with the space. There is a great deal of power in a curve; they can be cosy and inviting, far more so than austere straight lines. On the other hand, swooping forms can be exciting and dramatic, creating a striking and powerful space.
Straight lines are everywhere in design, and many of us will suddenly notice that our homes are full of angular shapes. It is very easy to fall into the trap of filling box shaped rooms with box shaped furniture and accessories. This can look great in the right spaces, but in the wrong ones it can feel sparse and severe. Breaking up the geometry with a few carefully placed curves can create an inviting softness that is very pleasing to the eye.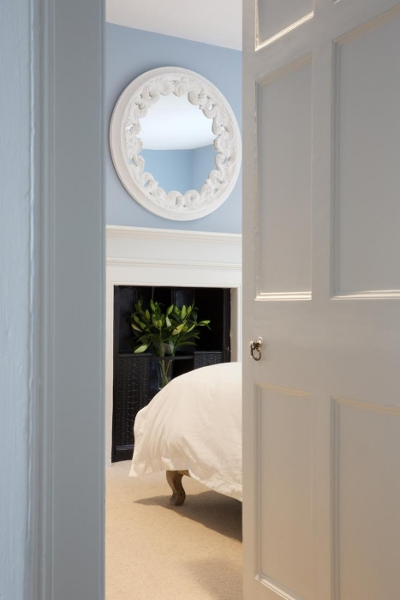 Image source: Clair Strong
Curves have other powers too; they can enhance the flow of a room, create defined areas in an open-plan space and visually lengthen an area. Curved furniture is useful in tricky corners, and with no sharp corners, are a practical child-safe option. Is there anything curves can't do?
So now for some lightning-fast tips on introducing curves into the home.
Choose a pleasingly plump and rounded sofa for maximum comfort in your living room. It will soften the harsh edges of your coffee table and TV.
An oval dining table is far less formal than an oblong one, but no less sophisticated. If your kitchen and diner are all in one room, it's especially important that you introduce some curves to break up the cabinetry.
Create a spa-like effect in your bathroom with a curved tub. They're more comfortable to bathe in, too.
Prefer to start with smaller changes? Think port-hole mirrors or arched floor lamps for a simple but striking feature in any room.