There are a few basic rules that will help you use patterns. When you mix patterns, you need the right combination of shape, colour, shade, and size to create a harmonic look in your living space.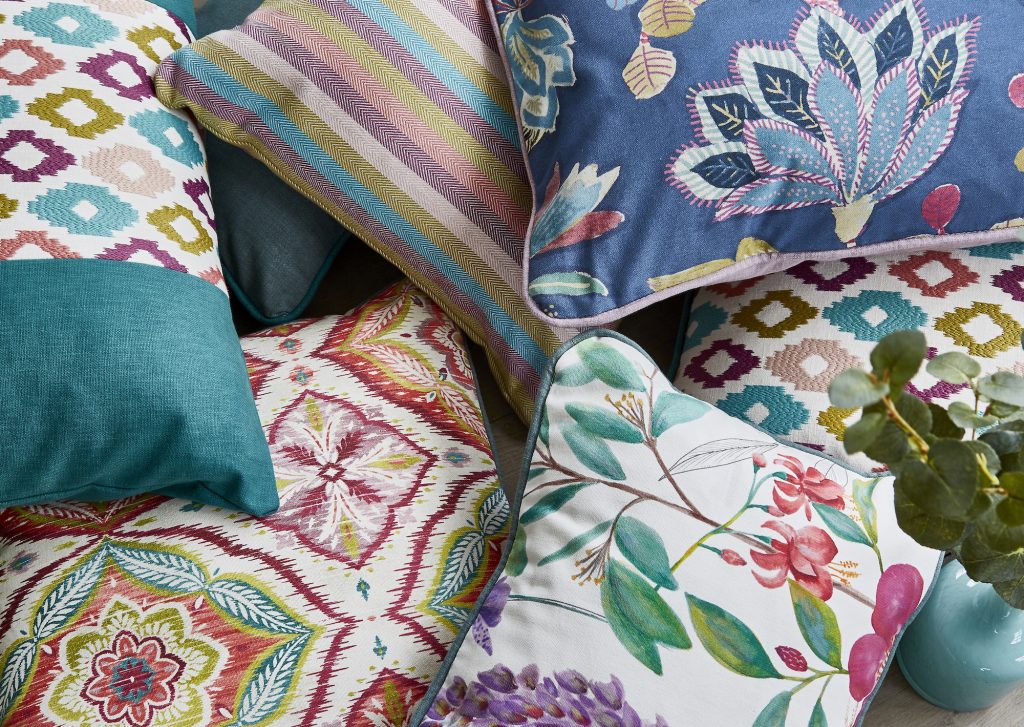 When you mix patterns, make sure they're not all the same size. Pick a large pattern as the main pattern and then add medium and smaller scale patterns as accents.
Keep your colours similar in tone so all your patterns work together. Clashing colours and patterns will look messy and thrown-together, rather than carefully curated and artful. Choose a colour palette for all your patterns and you won't go far wrong.
When you are using lots of patterns or print, you need to create some areas of solid colour to break up the lines and shapes of the designs you've chosen. Paint one wall an accent colour and it will bring all your patterns together.
You also need to think about dark and light patterns and how they might work together and in your space. Light colours project and dark colours recede so use your chosen patterns to help define areas of your room. Perhaps a dark floral wallpaper in a cosy reading nook and a bold stripe in a pale colour on the armchair?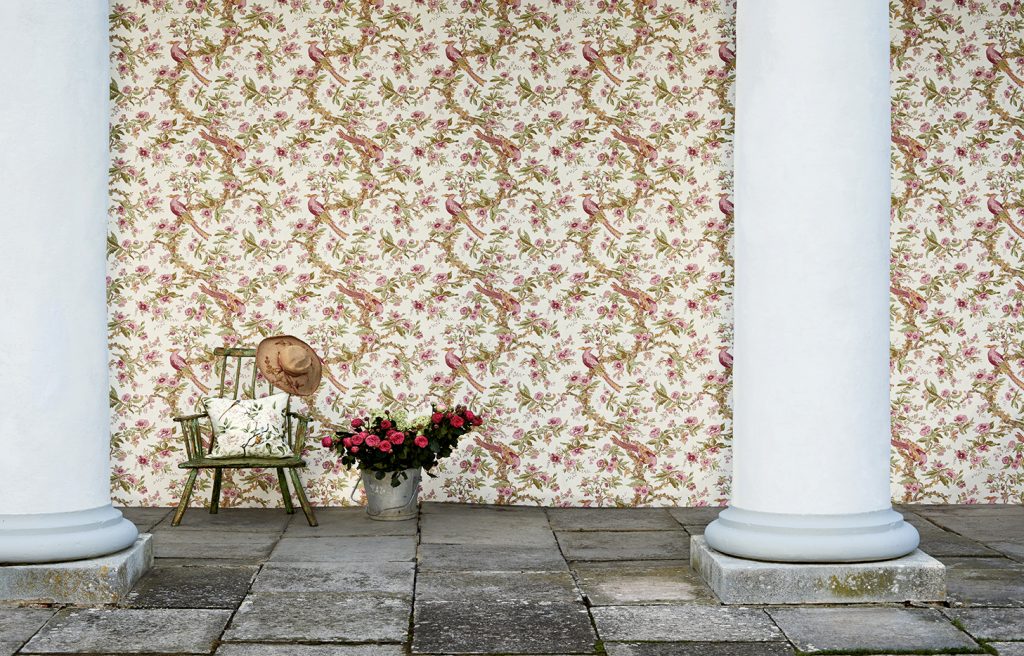 Try not to use two intricate patterns together or your eye won't know what to look at first. Mix a complex floral with simple polka dots to showcase the main design.
Use the 60-30-10 rule to help you plan the scheme. So 60 percent of your room should be a dominant colour, 30 percent your secondary colour, and 10% is your accent colour.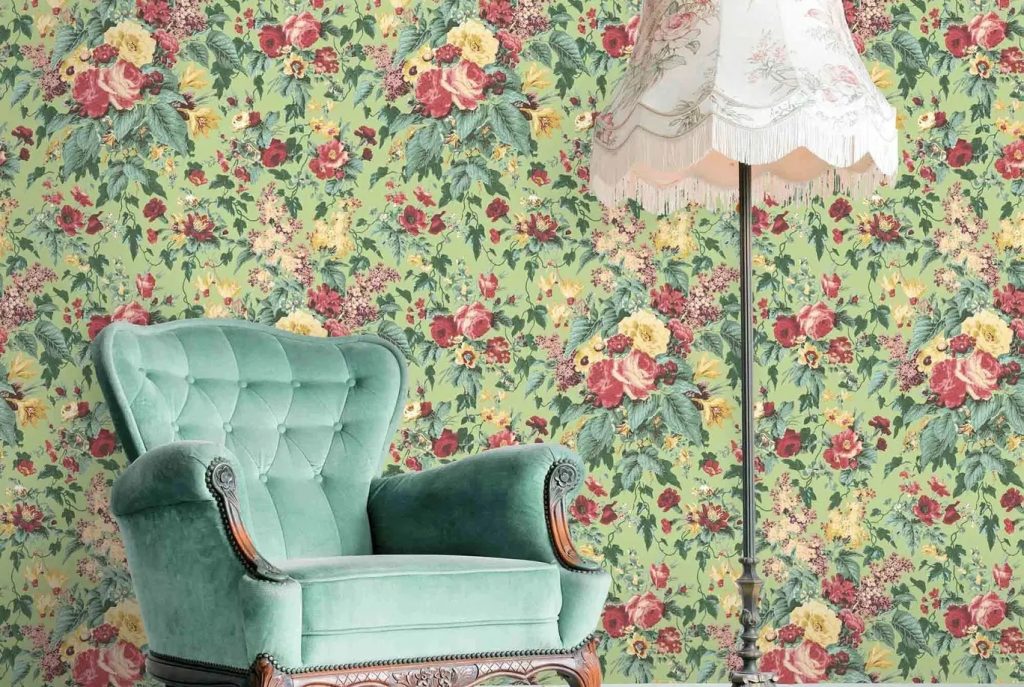 Don't use pattern just in one area of a room. It will look a bit like it's an afterthought. If you use pattern in a room, use it all round the room. A statement wallpaper over a fireplace looks wonderful but even better if there are some contrasting cushions on the sofa opposite. There are exceptions – I do think bedding or a rug can be the only pattern in a room very effectively.
Choose a theme. This might be a colour but it could be a flower or a bird or something like Asian or an English country look.  This means your pattern choices tell a story and look cohesive rather than thrown-together.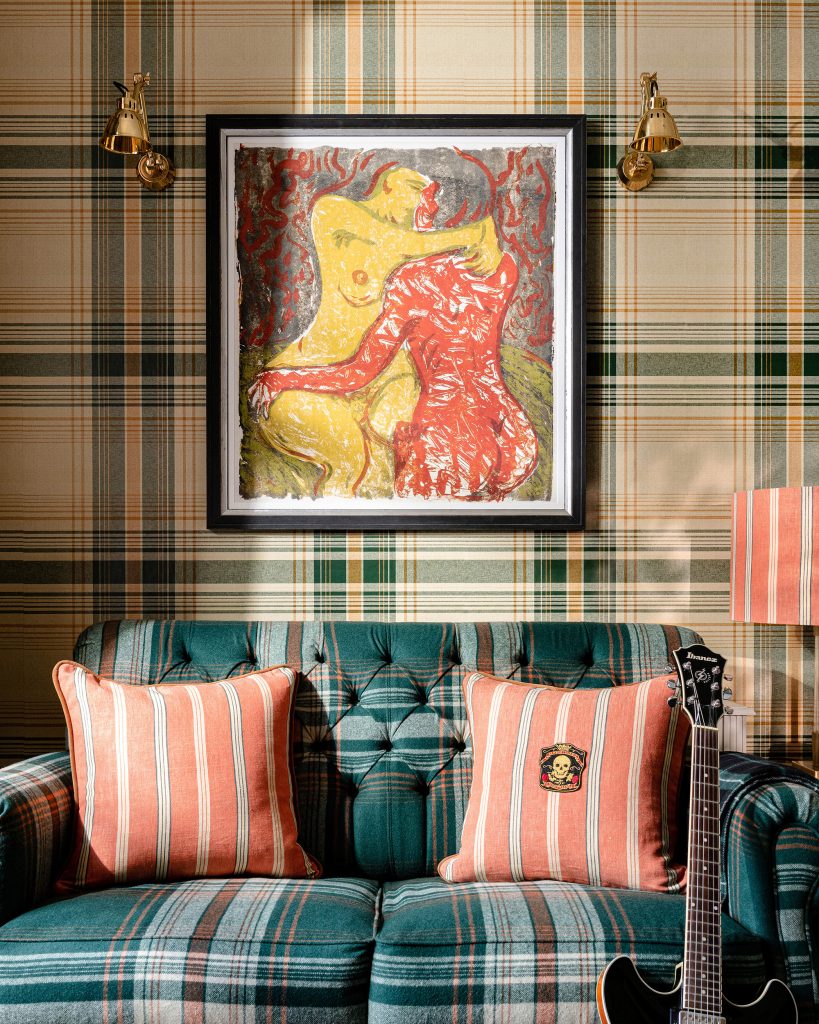 The art to mixing different prints is to pair eclectic prints with more traditional ones. This keeps the look more considered and less hectic.
Where to use pattern
Now you know the rules, where can you use pattern in the home? The answer is everywhere…!
Window treatments are one of the easiest ways to introduce pattern into your home. What's beautiful outside your window can be beautiful on your window so florals make the perfect choice for window dressings. Make a statement with bold floral Roman blinds. You need less fabric for a blind than you do for curtains so you can splash out on a more expensive fabric to really make a statement.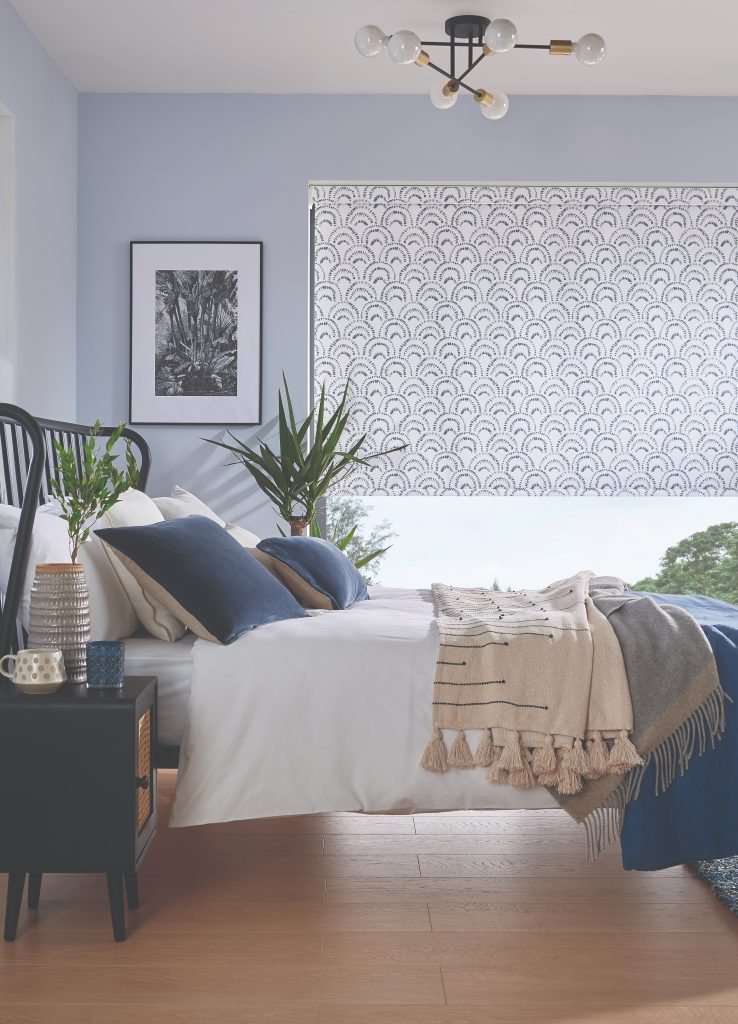 When using florals for curtains, the size of the design is a key thing to consider when choosing your fabric. Large floral designs suit full-length curtains, particularly ones with high ceilings. Small more delicate floral designs suit light bright spaces like kitchens or bathrooms or smaller spaces with lower ceilings like an attic bedroom.
Upholstery is another great place for pattern. Larger designs work best on larger pieces of furniture. They make a statement while the pattern is fully visible.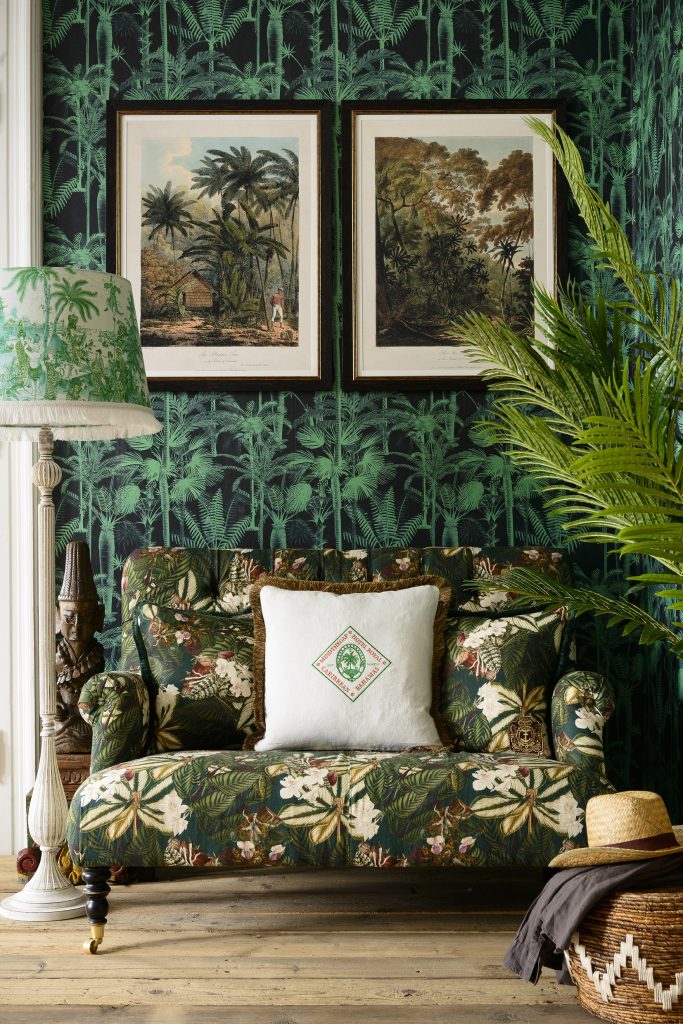 To ease yourself into decorating with pattern, try upholstering just one armchair or footstool or use scatter cushions with a dramatic pattern.
Wallpaper is having a moment and a great place to try out some bold pattern. Whether you paper a whole room, cover one wall, or frame a small piece as art, wallpaper is great way to transform a room in a few hours. Forget everything you thought about wallpaper designs, modern designs are chic and striking rather than fussy and old-fashioned. Want pattern on your wall, but don't want to commit to wallpaper? A decorative wall panel makes a pretty, yet dramatic, statement.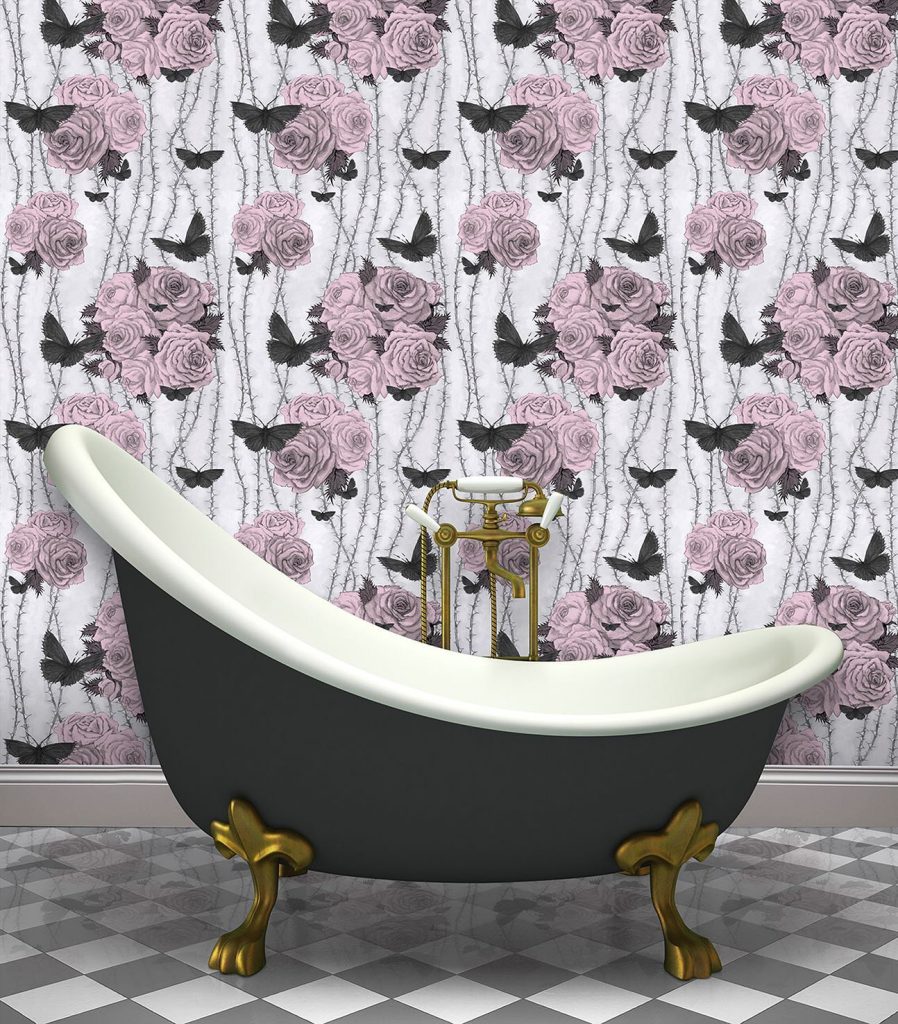 Cushions are one of the easiest ways to add pattern to your home. If you tire of them or change your scheme they are easy to replace.
Floral carpets get a bad rep but rugs can be real statement pieces. Rugs and runners are beautiful and functional and work in both traditional and modern decorating schemes. An eye-catching patterned rug grounds a space and if you choose the colours carefully can pull a whole room together.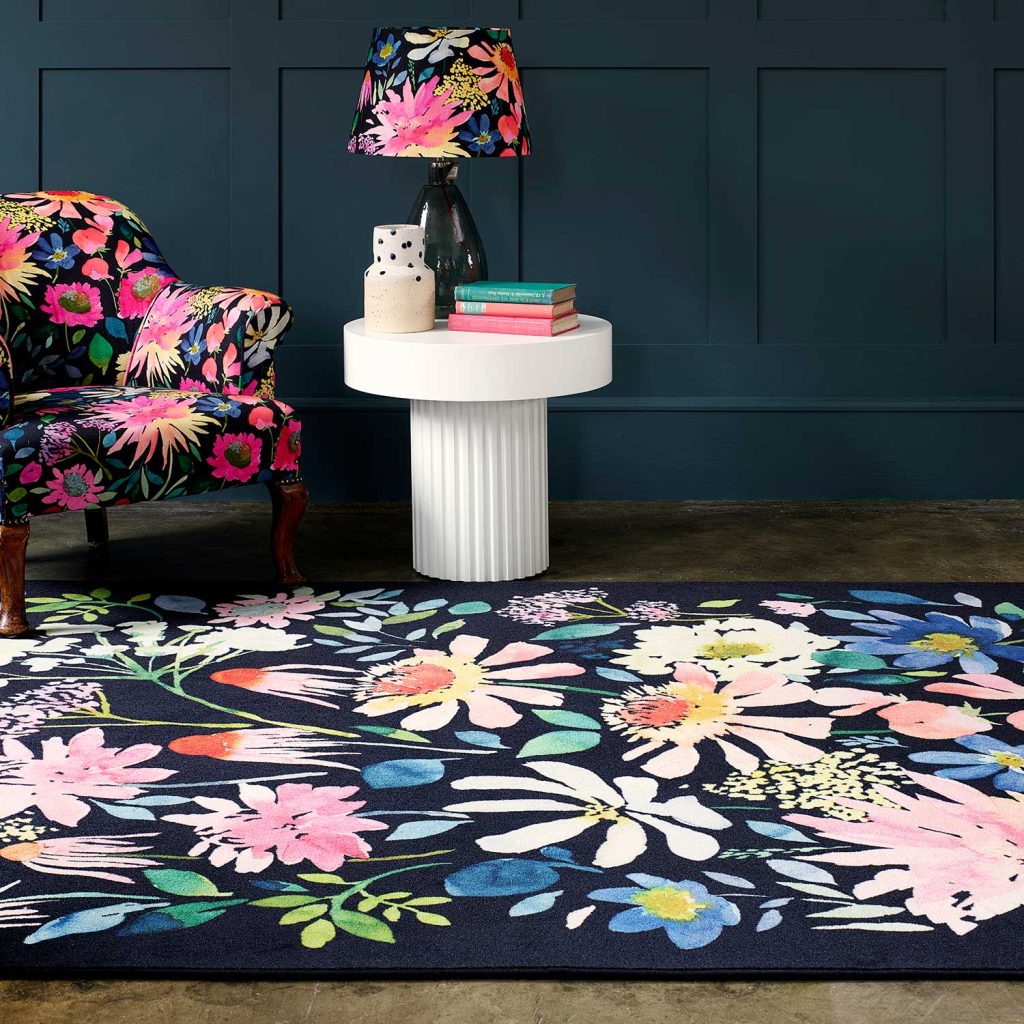 Art is a great way to add pattern to your space without the commitment of investing in curtains or cushions. A picture can always be changed and adapted as your tastes evolve.
A matching floral duvet and pillows will bring life to a neutral bedroom. Floral bedding doesn't have to look old-fashioned. It's all about the choice of pattern and how you style it. Pair floral bedding with contemporary lighting and mid-century modern bedside tables and it will look quirky rather than dated.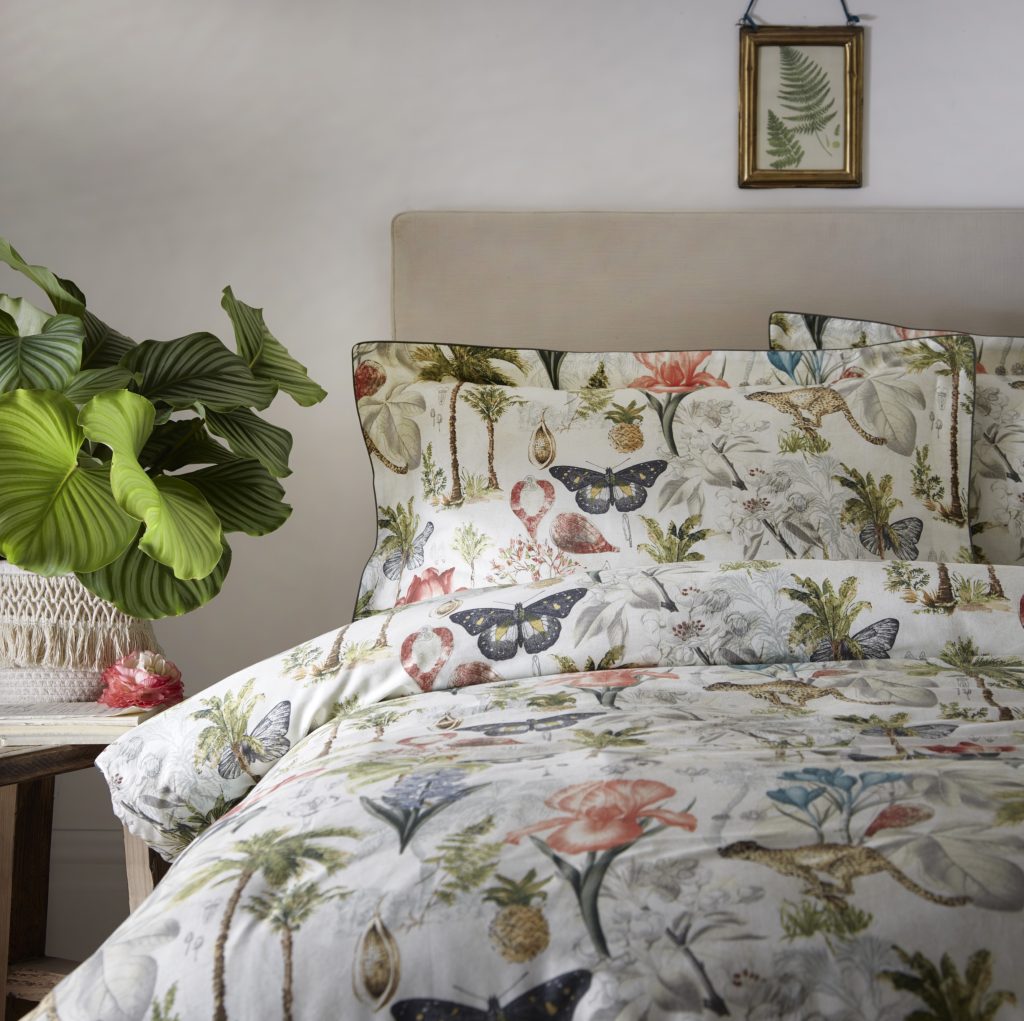 The great thing about pattern is that it can work any room – a living room can be instantly softened by big blousy blooms and a bedroom will look pretty and romantic with pretty stripe or chintz. Introducing a dark and moody wallpaper is the perfect way of injecting a sense of drama to your space.
After years of minimalism, it's now time to decorate your home to the max, living with things that give you pleasure and make you happy! The key is to mix it up with contrasting styles and layer up cushions, furniture, upholstery and wallpaper in different patterns.