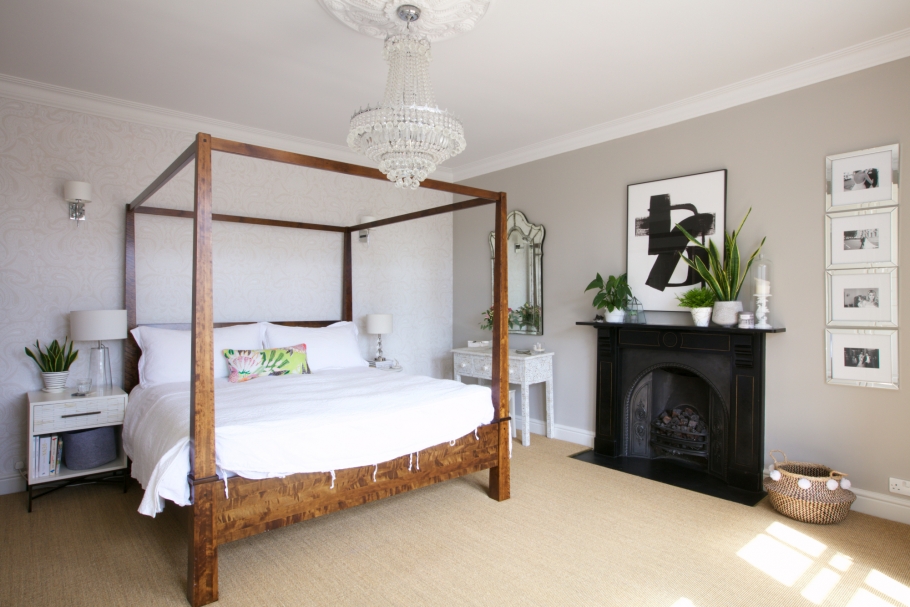 Image: Clair Strong Interior Design
Bringing the beatnik – or bohemian – into your home is easier, and more affordable, than you might think. This look fuses the contrasting styles of minimalism and maximalism to achieve a bespoke way of living, creating an energy and aura that is popular amongst homeowners. Think the markets of Istanbul fused with the brunch houses of East London and the charm of a second-hand bookshop and you've pretty much nailed this look.
So let's look at the ways in which you can implement the bohemian aesthetic in your home, adapting it to fit your needs and, of course, your individual tastes. Throw the rule book out of the window; it's time to embrace our wild side…
Keeping Busy
The joy of a boho home is in its celebration of, well, things. While a neutral wall colour such as white or grey makes a great foundation here, you can offset this neutrality with a room full of quirky accessories, patterned rugs, floor cushions and terrariums. The lush green of succulents and cacti brings a room to life, while plenty of soft furnishings – zany cushions and vintage throws – inject a slice of Eastern influence.
If you're a minimalist, fear not! The brilliance of boho is that you can go all in and amp up the maximalism or you can keep it stripped back and still fulfil your minimalist needs. Boho isn't about how much stuff you have, but how that stuff feels when all pulled together.
Play with Pattern
With neutral walls and lots of greenery, you have the space to inject a mix of pattern in your boho home. There are no rules when it comes to the soft furnishings or furniture you choose, and it's truly a time to celebrate the joyous array of materials available to you. Here are a few examples of what you can do…
Plain walls can be brought to life with framed prints and tapestries as well as deliberately shabby bookcases. Bohemian lifestyle is a celebration of the unconventional, so walls hung with macramé weavings and floors with suzani rugs all act as a bold boho statement. If you're adding patterned accessories into your home look to Morocco, Istanbul or the Far East for inspiration.
As for accessories, seek out the quirky and unexpected; like woven animal heads, beautiful patterned pottery or eye-shaped mirrors. The fun of the bohemian trend is in experimenting, which brings us to the final point…
Forget the Rules
The most important thing to remember about boho design is there are no rules. While this aesthetic is currently 'trending' it also has a timeless appeal and this is largely down to the eclectic, laid-back nature of the look. To avoid falling into the trend trap, decorate only with items you love, embrace the influence from different locations, time periods and design eras, and just have a bit of fun with it.