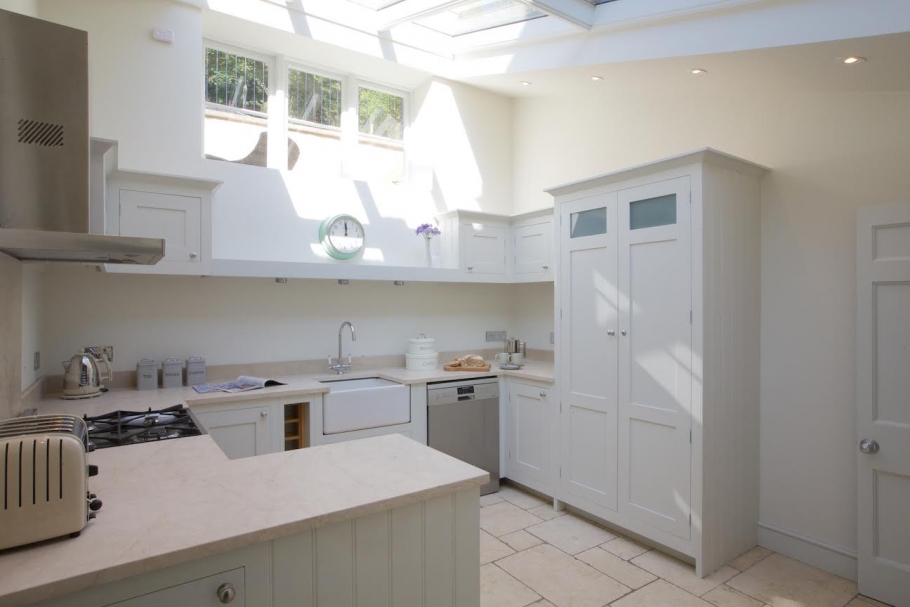 Image: Clair Strong Interior Design
It doesn't take much to create a good kitchen; decent cabinetry and well-placed tiles are about all you need for a solid space. But a great kitchen is a different matter. It requires that little extra something that makes you stop and stare every time you walk in. Here are three ways to give your kitchen wow factor.
1. Unexpected Colour
Many people choose traditional neutral tones for their kitchen. It makes sense; it's a practical space and so you want a practical colour scheme, right? Wrong! If you want a kitchen that wows, choose unconventional colours. Opting for something you wouldn't normally see in a kitchen like turquoise or pink is a brave and daring move that will impress everyone who sees it.
2. Statement Lighting
For instant (or near instant) impact, make your lights the focal point. Look for oversized pendant lights to hang over the breakfast bar, or opt for a classic chandelier in a modern kitchen. Complicated lights will need to be fitted by a professional but this remains one of the easier options. You can create a great deal of drama and intrigue with interesting light fixtures, taking an ordinary kitchen to the next level.
3. Patterned Tiles
A great way to create wow factor is to think about how you can 'upgrade' the essentials. Like tiles. Tiles are generally a kitchen must-have, and whether you have them installed on the walls or floors (or both) you can really do something exciting with them. Patterned tiles are everywhere at the moment, and there are some great companies (like Bert and May or Fired Earth) producing beautiful options. Re-tiling your kitchen can be cost and labour intensive but there are ways to save, and the results are well worth it.