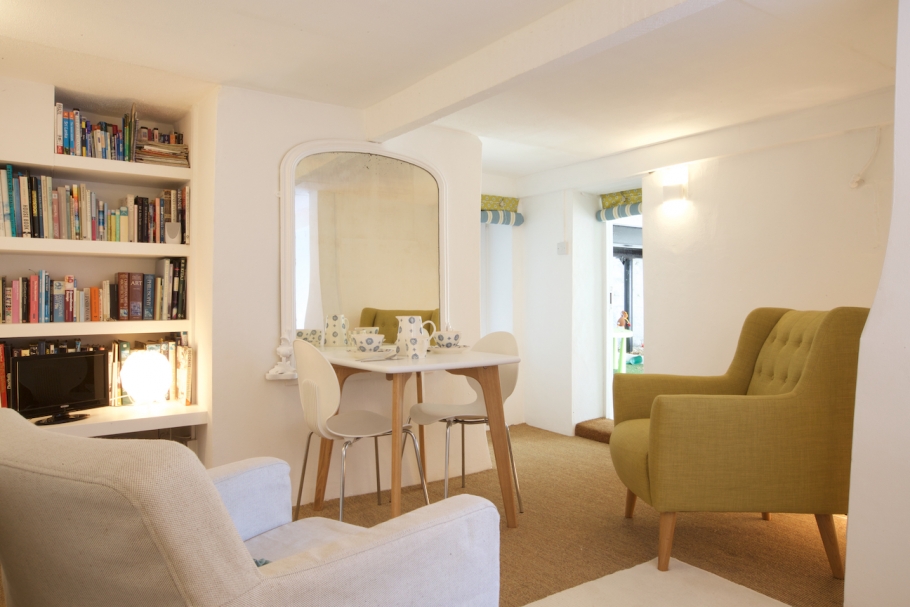 It's no secret that the property market is a bit bonkers at the moment. House prices are high, saving for a deposit is a mammoth task, and when you're actually in a position to buy, properties sell quicker than hot cakes. You may be lucky enough to be reaping the benefits, but for many, the current housing situation means renting… and renting for much longer than perhaps they'd like.
But even if you don't own the house, you can make it your home. Of course, there are usually landlord rules to adhere to and lots of magnolia paint to work around, but you can still give your rented property some personality. Here's how:
Work with Your Landlord
Before you make any changes, no matter how minor, be sure to read your contract thoroughly and contact your landlord for written permission. Many landlords will be quite accommodating. If the property is in need of a bit of minor cosmetic work (a fresh coat of paint, for example), the landlord may be happy for you to do it yourself. This means you might be able to swap out the cracked magnolia for white or a soothing grey.
Clean and Make Repairs Where You Can
If you plan to stay in the property for 12 months or longer, it pays to have the carpets professionally cleaned as soon as you move in. A good shampoo will breathe new life into dingy, worn carpets. Similarly, scrub the kitchen and bathroom with a good degreaser – you'll get it shining in no time. Gross grout can be very quickly fixed with a grout pen or anti mould spray (it can make it look good as new). As for any maintenance issues, ask the landlord to address them quickly or fix them yourself if you can.
Invest in Quality Furniture
Upgrade your old hand-me-down furniture, unless it's something you love, to beautiful, high-quality pieces. You can take them with you when you finally buy your own place, and in the meantime they'll add lots of aesthetic value to your rented home, so see their purchase as an investment.
Decorate with Art and Textiles
Art, ornaments, textiles and trinkets are the things that really make a home our own. These are all non-permanent, non-damaging items that do very well at hiding the flaking paint and stained carpets. Layer rugs in the living room, cover an old sofa with a gorgeous throw and hang art on the walls using command hooks (or one of these genius ideas from Apartment Therapy). Fill your home with the stuff you love; books, posters, fridge magnets from travels abroad and you won't even notice the decorations that you don't.
Do you rent? How have you made the space your own?