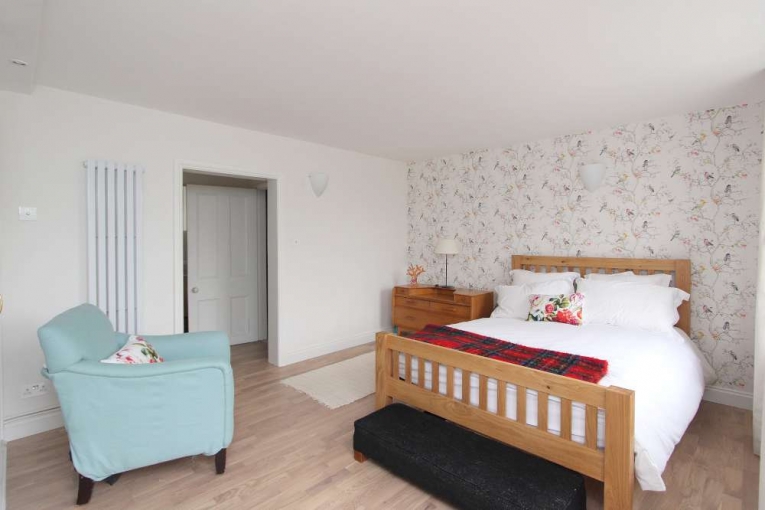 Image: Clair Strong Interior Design
Moving home is an expensive business and the costs can quickly blow through your savings. This often means that any dream renovations have to wait until your wallet recovers.
While you save up to update the avocado bathroom suite, you can still make your new house feel like home. Here are my tips for decorating your new space on a very tight budget:
Reuse Things You Already Own
It can be tempting to think that a new house needs all new stuff; new furniture, new homewares, new appliances and so on. But while there may be some really tatty bits you could do with updating, don't throw away everything just yet. With a bit of careful thought and clever arranging, you can make your old stuff look new. Here's a great article from Apartment Therapy on this very topic.
Paint the Walls
Whether you go for fresh white in every room or choose statement colours in intense shades, a lick of paint will instantly improve the look and feel of any space. You can even paint rooms you plan to renovate in the future. Because if it's going to be a year before you can update that tired bathroom suite, painting the walls now will make that wait a little more bearable.
Learn to Upcycle
With a few basic DIY skills you can take old furniture and homewares and give them a makeover to suit your new home. You can paint wood furniture, recover a chair, sew curtains into cushion covers, spray paint a lamp base and turn tea cups into candle holders. With entire websites and magazines dedicated to the art of upcycling there is plenty of inspiration to be found.
Shop at Car Boot Sales
You can fill your home for very few pennies by shopping at car boot sales, flea markets and even your local tip. There are some incredible bargains to be found if you're prepared to really rummage. I know people who have stumbled on prized antiques and G Plan furniture and paid next-to-nothing for the pleasure. All you need is a little tenacity and a large enough vehicle to carry your treasures home.
Print Your Own Art Work
Wall art is one of the most effective ways to add colour and character to your space. Unfortunately, art can be quite expensive. Fortunately, the internet has provided a solution with art you can download and print at home. This highly affordable alternative allows you to be more creative with your choices while supporting emerging artists and designers. Check out this blog post for more information.