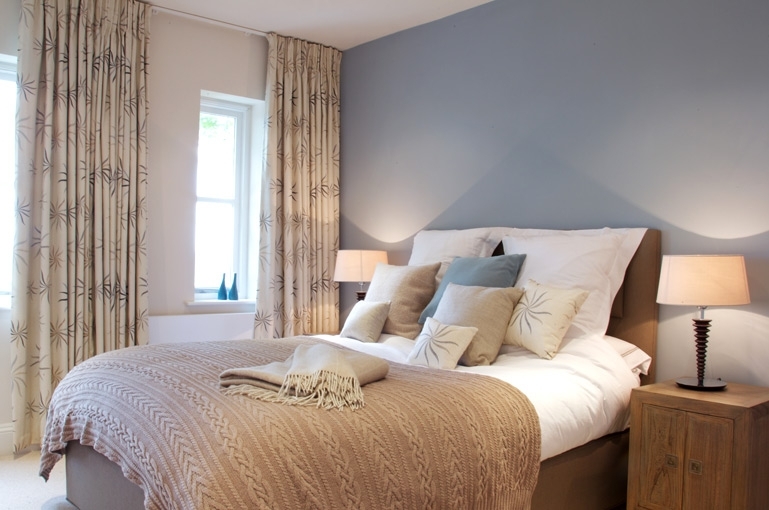 Image copyright Clair Strong Interior Design
We've been really lucky with the weather this year; it was warm and dry until late October. In fact, with the weather starting to turn a few days ago, it's only just feeling like autumn!
During autumn and winter I become a bit anti-social; staying at home with a good book or film in front of the fire, rather than braving the elements for an evening at the pub. I hibernate, and I'm sure lots of you do too.
This year I'm preparing for several months of hibernation with a few interior updates. These interior design ideas will make the home ultra cosy and festive this winter but they won't cost a small fortune!
Textile Overload
Let's start with the essentials, shall we? This year I'm stocking up on gorgeous blankets and cushions in wool and velvet. You can never have too many textiles. They add so much warmth and texture to a space, and serve as a practical way to keep the winter chill out. I love traditional patterns like tartan and Houndstooth, but modern geometric prints also look great.
A Hint of Nature
Nature is arguably at her most beautiful during autumn. The turning leaves, the crisp mornings, the mushrooms on the forest floor… It's all just so magical. Even if you plan to stay in with the heating up high, you don't have to miss out on nature.
Use plants (real or otherwise) and decorative features like antlers, paper leaf wreaths, stacked firewood and sheepskin throws to add a hint of the great outdoors to your space.
Changing Colours
I would never suggest you re-paint your entire house just for one season, but there's no harm in updating your existing scheme a little. Traditional autumn colours are orange, cream and brown. I also love a bit of white to keep the rooms light as it gets darker.
Non-traditional autumn colours include grey, teal and jewel tones. Rich, deep hues like this are cosy and romantic, perfect if you intend to spend the next 6 months holed up indoors.