Our kitchens are the heart of the home; where we cook, eat, entertain and socialise, so it's important to create a room you love. Renovating a kitchen is also one of the best ways to increase the value of your house and where the help of an interior designer is really important to avoid expensive mistakes.
Here are some of my favourite ideas to create a show-stopping kitchen. I hope you are inspired!
On-trend dark green
The trend for dark kitchens shows no sign of going away. For a modern update, a deep green, instead of black or grey, will add depth and drama to your kitchen.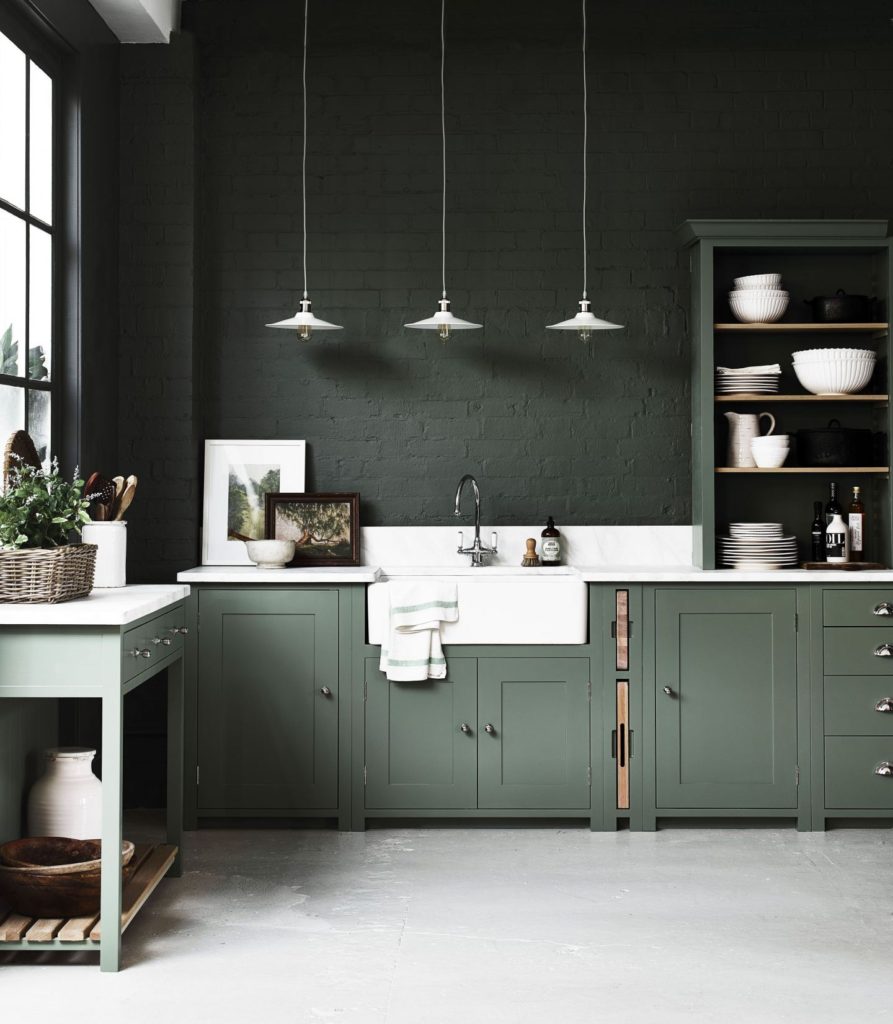 Sleek handleless designs
Handleless kitchens are perfect for modern, contemporary kitchens. They give a smooth finish with clean lines and create a clutter-free, sleek look.
Eco-friendly plywood
The natural finish of plywood kitchen cabinets give a modern Scandi-look to a kitchen and work well with other natural materials – rattan, jute, cork and sisal – for an eco-conscious look.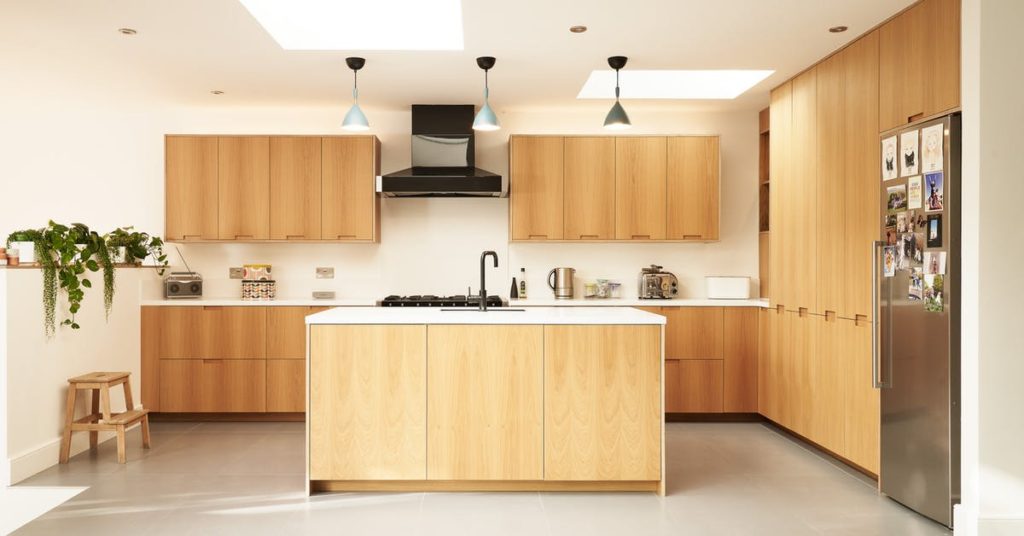 Dark charcoal tones
Go bold with fashionably dark, matt grey kitchen cabinets for a sophisticated yet timeless look which works beautifully with brass hardware and marble worktops.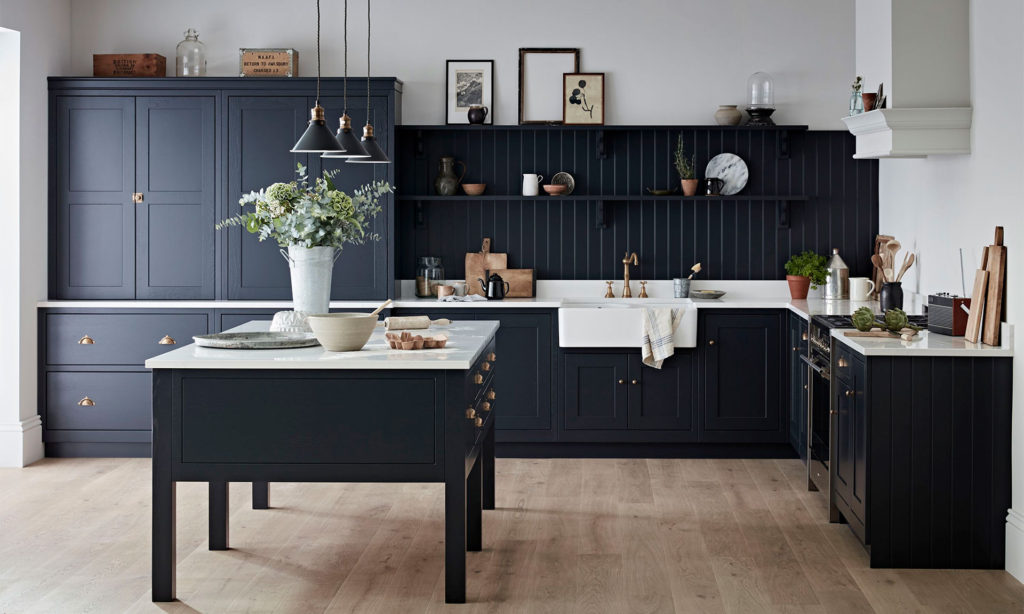 Beautiful boho
Pearl Lowe's quirky rock chick kitchen mixes traditional Shaker cabinets with little eccentricities and some modern cool touches. Vintage stools, a fun gallery wall and reclaimed floorboards create that boho look.
Pretty in pink
A soft blush pink teamed with white and brass looks fresh and modern. Although this kitchen might look expensive, it is an IKEA kitchen, beautifully styled and simple.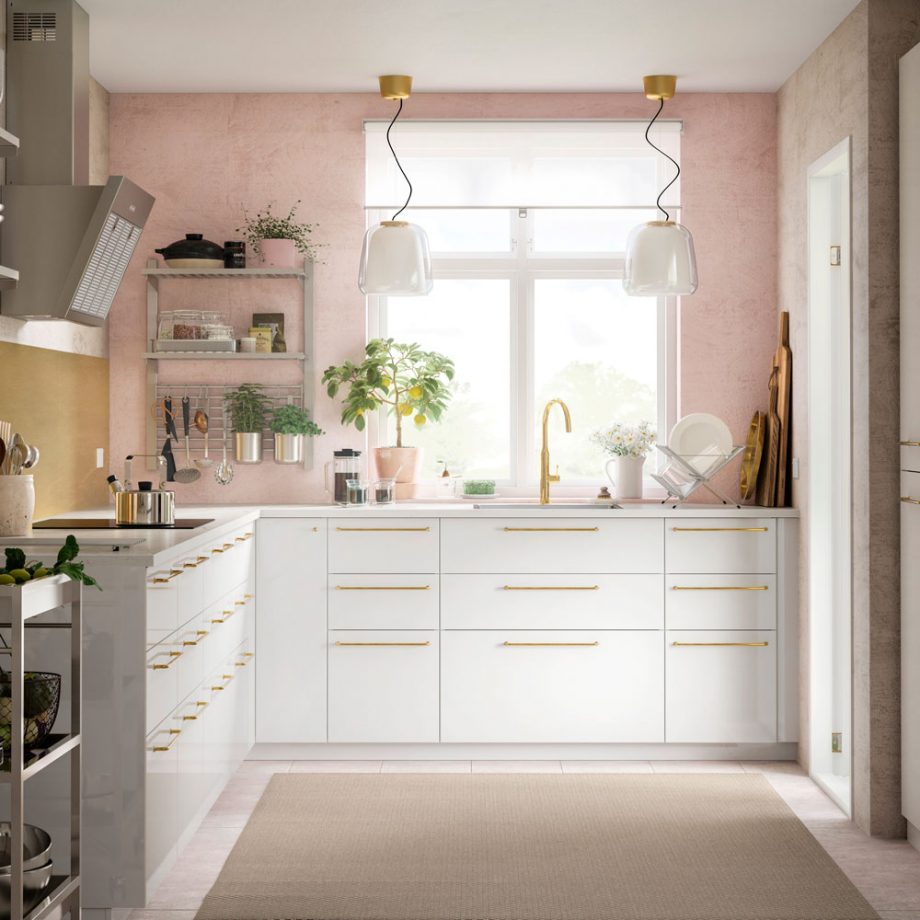 Pink and grey
If you love the idea of a pink kitchen but are nervous about going for such a statement look, why not choose base cabinets in neutral grey and a run of wall units in a pretty pale pink?
Retro brights
Go bold with a bright retro design. This is a real statement kitchen but the black and white floor and exposed brickwork grounds the bright turquoise cabinetry and pink kick boards and cupboards.
Timeless white
Kitchen trends come and go but there's one popular style that's not going anywhere – white. Whether you choose sleek and modern or elegant and traditional, white cabinets are a foolproof choice for any kitchen.
Glamorous gold
The quickest way to add glamour to a room is to add some glitz. Get a sophisticated luxe look by choosing tiles or a splashback in gold or brass – it's a simple way to add drama to a traditional kitchen.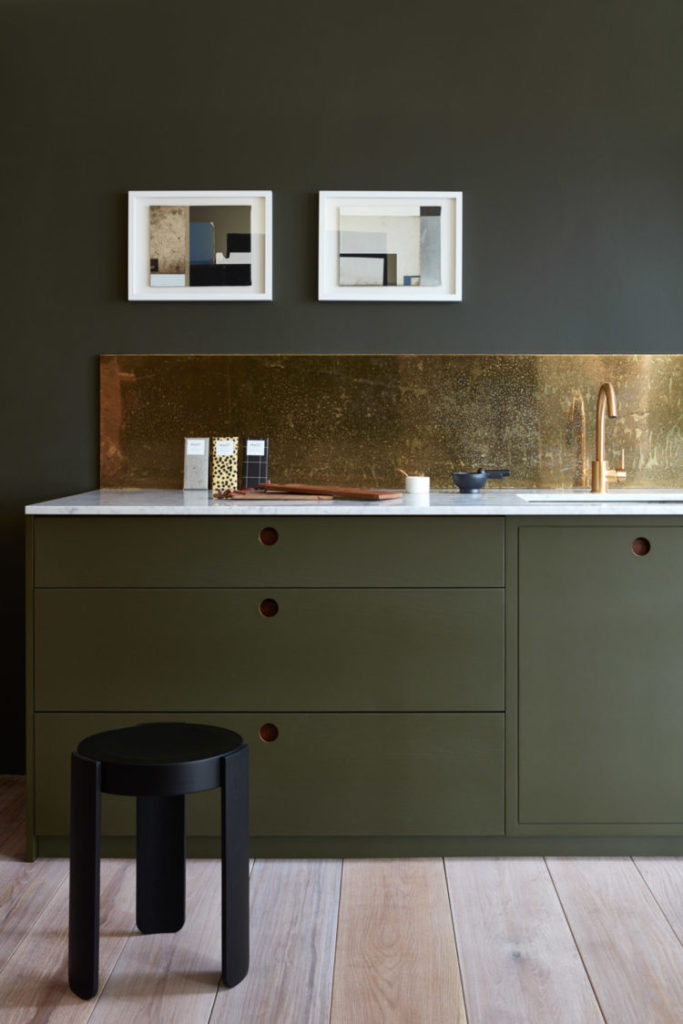 Muted tones
I love the tone on tone colours of this simple, yet sophisticated, kitchen. Cabinetry in soft shades of light and mid-grey work beautifully against off-white walls and the surprise element of the olive green bar stools. Perfection!
Statement walls
Give a neutral kitchen pizzazz with some clever use of paint. This black statement wall instantly turns this kitchen from bland to bold. Glamorous lighting and a great mix of materials bring this kitchen to life.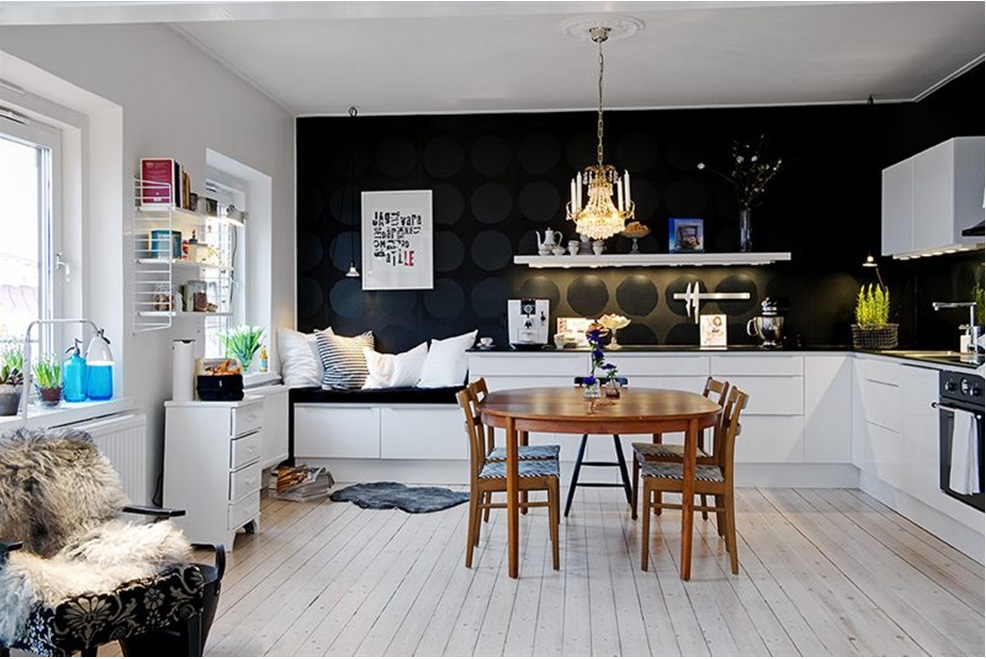 Haberdashery style
Inspired by old fashioned haberdashery cabinets, this kitchen looks both contemporary and timeless. The leather chairs, beautiful apothecary bottles, soft lighting and deep green walls create a stunning kitchen.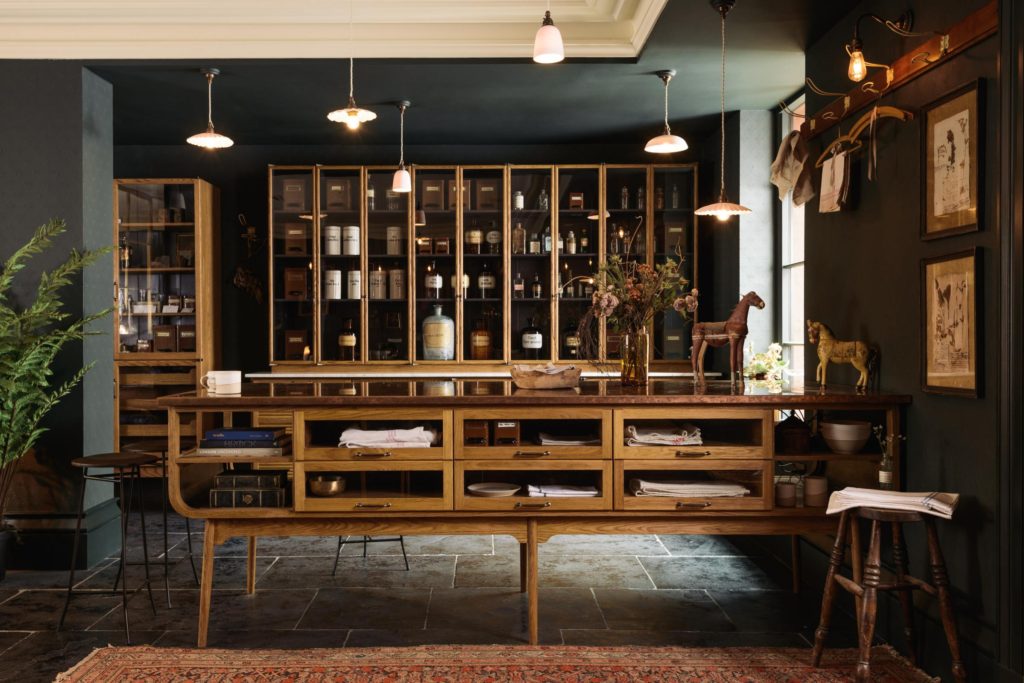 Statement tiles
Go to town with your tiles to create a really dramatic look. Rather than white metro tiles, this mix of green tiles really works against the pinks, blues and greens of the kitchen cabinets.
Whether you are installing a brand new kitchen, moving your kitchen into a new room or simply updating your current kitchen, I hope these ideas will help you create the perfect space.