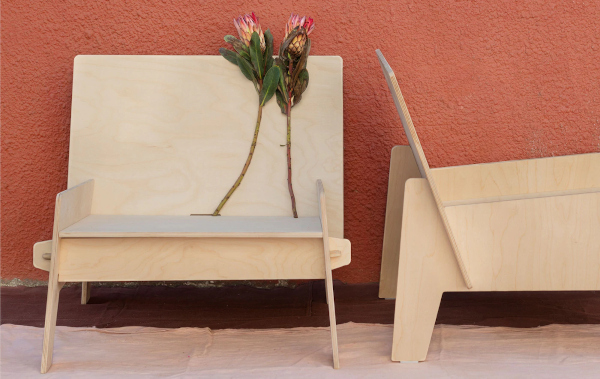 Plywood is the interiors material of the moment. Lightweight, stronger than solid wood, and extraordinarily flexible; it's no surprise the material has been used in some form or another for thousands of years.
Like most things, plywood's popularity in interior design has waxed and waned over the years. It was last en vogue in the 1950s when design icons like Charles and Ray Eames used it liberally. Now, after a few decades in hibernation it's back and better than ever!
Why Plywood?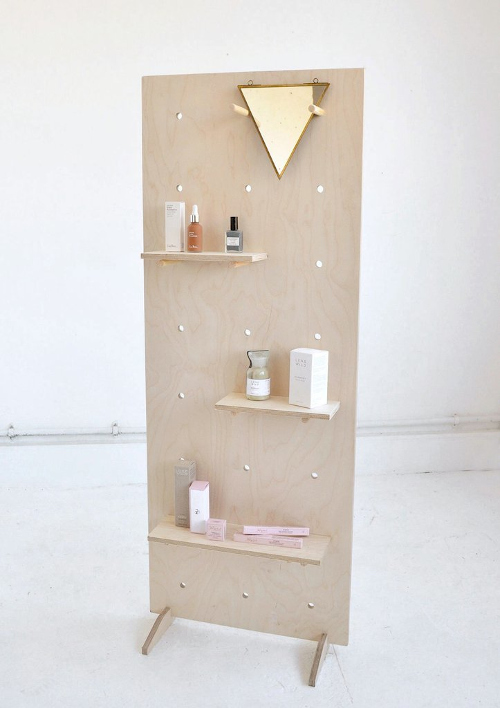 Free standing birch plywood pegboard / display unit by Little Deer
As briefly mentioned above, plywood is a very strong material. It is created by gluing thin sheets of wood together, with the grain of each sheet lying in an alternate direction. From here it can be used as a flat sheet, or bent and moulded into a variety of shapes. This flexibility allows the material to be used in numerous different ways. Plywood is used in furniture, construction, flooring, musical instruments, playground equipment, loud speakers and even wind turbine blades.
Plywood isn't just functional, it's beautiful too. Left bare it has a warm Scandinavian feel, but you can varnish, stain, paint or wallpaper it to achieve a myriad of different looks.
Sustainable Plywood
Birch plywood stool by Huxlo on Etsy
Wood is one of the most sustainable materials in the world and by default, so is plywood. In fact, plywood may even outshine solid wood because the manufacture of it drastically reduces timber waste. Plywood also reduces the amount of resources needed to create a product. It takes twice the number of trees to make furniture out of solid wood than it does plywood.
However, plywood isn't perfect – the glue used in its production may contain formaldehyde and VOCs. The wood may also have been sourced in irresponsible ways. Fortunately, there is an increasing range of 'eco' plywood which uses FSC certified timber and glue with low environmental impact.
Beautiful, strong and sustainable; I hope this wonder material sticks around for a long time!