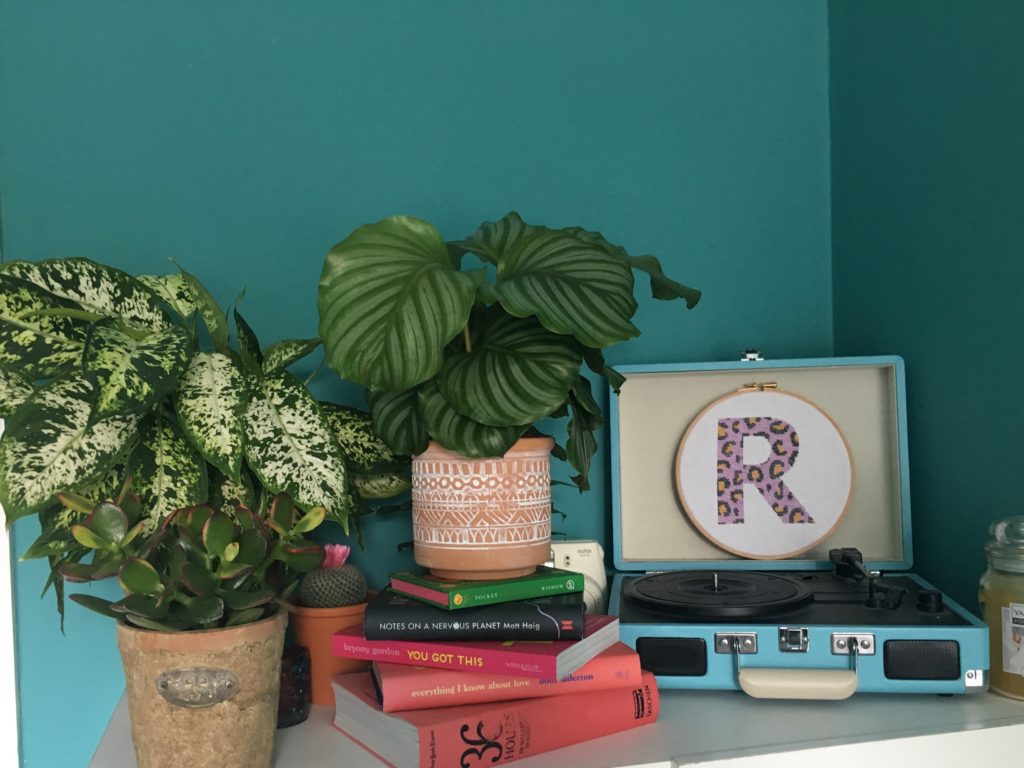 Image: Robyn O'Mahony for Kitsch Stitch
Eco-friendly living is a focal point of interior design in 2019. From sourcing sustainable materials to embracing upcycling and greenery, sustainability is perhaps more important now than ever before as our relationship with the environment is pulled into sharper focus. This week I explore simple ways you can make your home more environmentally friendly.
Furniture
When it comes to furnishing your home try to source long-lasting materials and embrace pre-loved or reclaimed pieces. Materials such as oak, walnut and maple are known for their durability and if looked after can have a very long life span. Similarly, Rattan and bamboo furniture are eco-friendly as they are generally produced in a sustainable fashion. These materials look particularly good alongside bohemian and Scandinavian-themed interiors, both of which are big trends this year.
I also strongly recommend visiting your local reclamation centre (here's Bath's nearest yard and this is one of my favourites) and exploring the option of having furniture made from salvaged wood. By doing this you're guaranteed to have a totally bespoke piece. To completely ace sustainability you can also invest time searching out vintage furniture and accessories at antique markets and charity shops around the country.
Paint and Wallpaper
With a new year comes a desire to give our homes a fresh coat of paint. To do this in a way that doesn't harm the planet, opt for low VOC or water-based paints as they have far fewer toxic chemicals than traditional paints. Water-based paint is better all round as it has less odour and it comes in practically every colour, including Pantone's colour of the year Living Coral. Wallpaper has become more eco friendly too, sourced from managed forests and using non-toxic inks.
For low VOC or water-based paints check out Auro, Aglaia and Earthborn. For eco-friendly paint and paper look no further than everyone's favourite, Farrow & Ball.
Accessories
I talk a lot about the benefits of plants in the home but beyond looking great and increasing our wellbeing they also work to replace other accessories and pieces of furniture by acting as decoration. Bamboo palm, gerbera daisies and lilies all improve the quality of air in a room and by bringing the outdoors inside you're creating a fresh, beautiful ambience.
To implement smaller, but just as powerful, changes to your home use energy-saving lighting, ditch single-use plastics and explore the art of upcycling and repurposing. Make the charity shop your best friend and furnish your home with pre-loved pieces that can be re-upholstered and painted to look good as new.