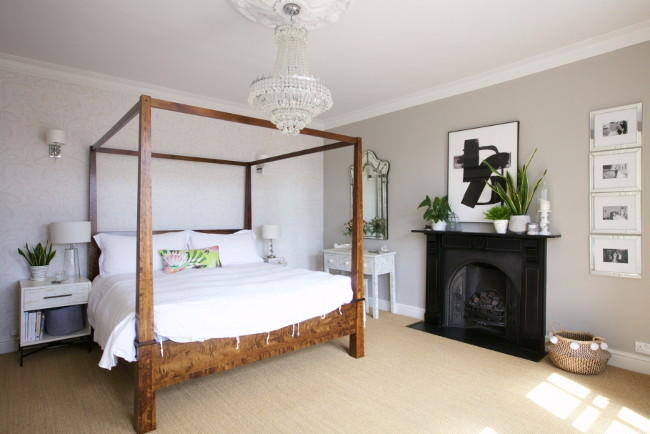 Image source: Nick Smith for Clair Strong Interior Design
Four-poster beds are commonly associated with Tudor royalty or grand hotels but modern designs have seen them become less stately home, more detached three-bed home. They're more accessible, affordable (in some cases) and popular than ever. Here's the evidence…
Gjora Bed Frame, IKEA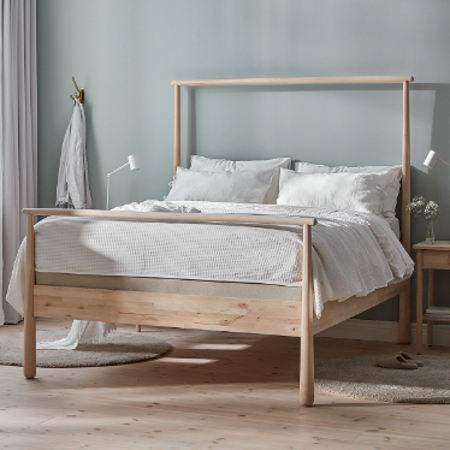 For a modern and understated take on a classic design, of course IKEA delivers. The Gjora bed frame is four-poster lite, not quite as grand or stately as the others in this list, but still striking in its own right. Prices start at £200 for frame only, making it the most affordable four-poster bed I could find. Made from untreated solid birch it can be painted or stained to suit your bedroom, so it also offers the most flexibility. A solid all-rounder.
Amsterdam Canopy Bed, Maisons du Monde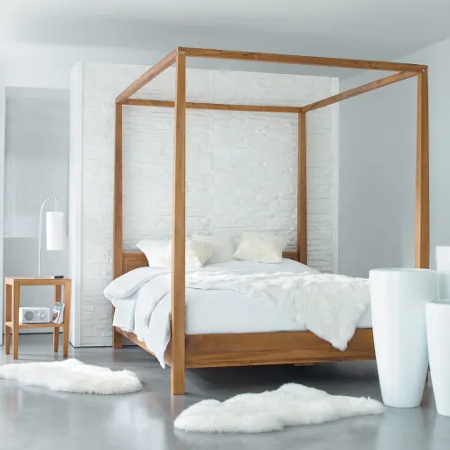 The Amsterdam canopy bed is a modern classic, perfect for bedrooms with a contemporary twist. It's made from warm-toned solid teak, which has been sourced from responsibly managed forests. The minimalist design is unimposing yet still striking. This bed is in the lower end of the price range at £757 for a king-sized bed frame.
Beaumont Four-Poster Bed, The White Company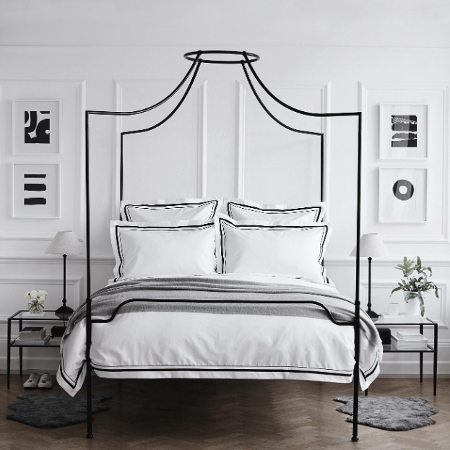 This dreamy canopy bed by The White Company is available in black or white powder coated metal. I love this bed because it's somehow both traditional and contemporary, making it perfect for a modern Scandi-style bedroom as pictured, or a room filled with antique and vintage treasures. The frame costs £895 for a king-size with no mattress, but the classic design ensures it's a lifetime piece.
Zamindar Four-Poster Bed, OKA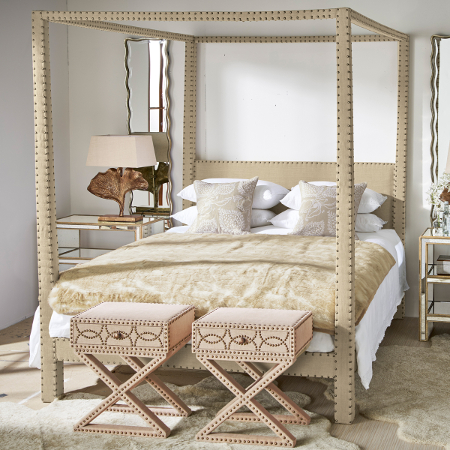 Inspired by the opulence of an Indian royal palace, this bed is a handcrafted masterpiece. Made from mango wood, upholstered in 100% natural linen and edged with hundreds of brass-coloured studs, the Zamindar bed deserves its lofty price tag. At £4,650 for a king sized frame with mattress, this is an investment piece you'll want to keep for years.
Milleunanotte Four-Poster Bed, Conran Shop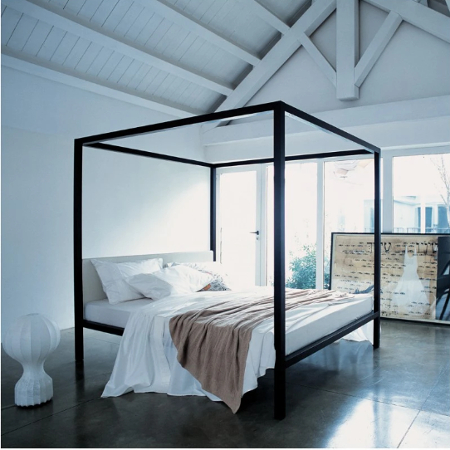 Designed in 2006 by Emaf Progetti, the sleek Milleunanotte four-poster bed has a dark wenge-stained oak frame and a Pelle Scozia leather-upholstered headboard. It's the ultimate in four-poster bed luxury, with a price tag to match at £5,844 for the frame only. That said, this bed will have been thoughtfully designed for maximum style, durability and comfort, and manufactured by Italian leaders in industrial design… so it might just be worth the investment.