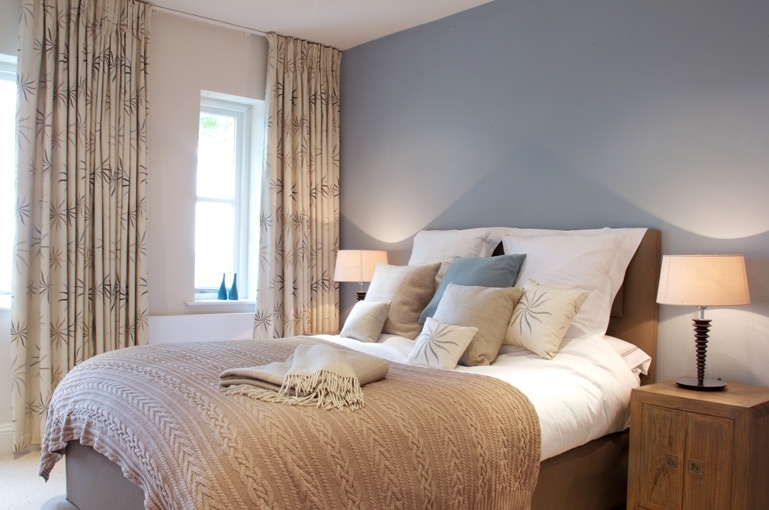 Every year we see a slew of new trends hit the interior design scene. From the return of Art Deco, to the enduring charm of hygge, I walked The Bath Magazine through the trends set to take hold in 2019. Here's a condensed version of that article…
Art Deco
Aspects of Art Deco have been celebrated for years and the style is poised to take centre stage in 2019. Rooted firmly in the distant past, this trend is racing into the present. Its popularity is aided by an inherent glamour that utilises metallic finishes, geometric design and block colours to bring a room to life. This trend also sees dark wood and statement furniture skilfully bringing artful decadence into living spaces with just a few key pieces.
Hygge Prevails
The Danish trend of hygge essentially translates to living comfortably. The style continues be popular due to its celebration of cosy comfort and warm, bright spaces. Hygge pairs simple elegance with a welcoming aesthetic, focusing on cultivating a calming abode that promotes positive wellbeing. Less about a specific approach to design and more about a mood and atmosphere, the style has faced some competition in the past from the likes of lagom and cosagach (respectively from Sweden and Scotland) but remains on top.
Less is More
Minimalism and maximalism have been vying for dominance for the past few years but it looks like 'less is more' is prevailing. 2019 is being hailed as the year of material reduction, with a focus on clutter-free spaces and repurposing throwaway items. Minimalism doesn't have to mean stark, empty spaces though and this approach to design can be adapted according to individual tastes. It's more about creating a sense of tidy peace and reminding us we don't need more than we already have.
Black Bathrooms and Kitchens
Dark kitchens and bathrooms are set to take off in a big way this year. Paired with a minimalist approach, blocks of matt black and grey creates a sophisticated elegance, echoing the homes of Scandinavia while creating a clean, tidy feel. For those not wanting to go all out with black walls and floors, play around with the trend by injecting black accessories (or taps!) and industrial-style lighting which beautifully offsets white woodwork and furniture.