You don't need four walls and a roof to create a comfortable and stylish living area. Outdoor rooms have been a fixture in gardens across American and Europe for many years and finally this al fresco trend has hit British shores.
Whether a small balcony, a concrete roof terrace or acres of rambling back yard; any outdoor space can become a stylish extension of your interior.
Paint the Walls, Doors, Fence Panels…
Whether an exterior wall, a metal gate or wooden fence panels, you can add instant wow factor to your garden with a splash of colour.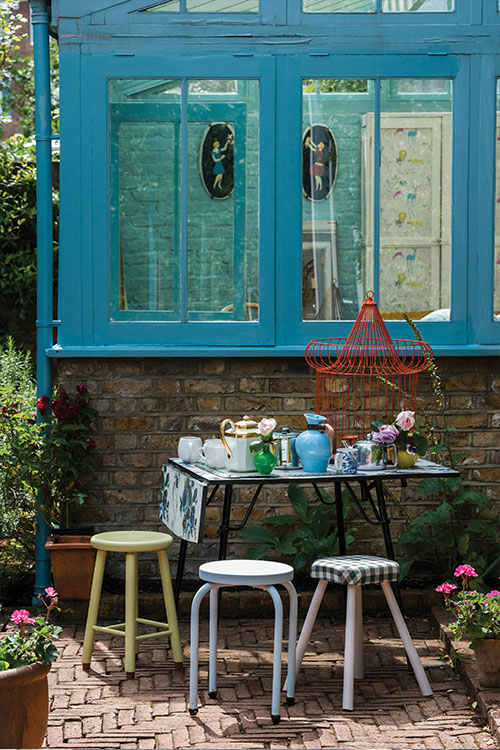 Beautiful blues by Farrow and Ball
There is no reason why fences must be brown and exterior walls neutral – unless there are clear restrictions on the property. So feel free to experiment with colour if that's what you love to do inside your home.
Light it Up
Balmy evenings spent outdoors with friends requires adequate lighting; the kind of soft, atmospheric glow that perfectly complements quiet conversation and good food and wine.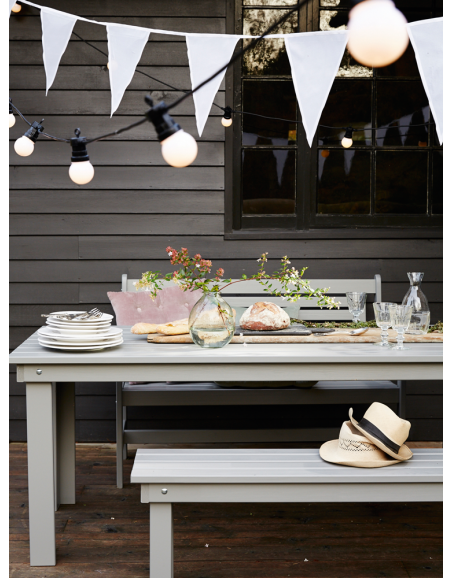 Festoon lights add a festive feel to your outdoor events. These are available at Cox and Cox.
A mixture of light sources is the best way to achieve this affect. Background lighting can be provided by wall-mounted fisherman's lanterns and soft bulbs, while candles and twinkling string lights add ambience and set the mood.
Choose Flexible Furnishings
We're not blessed with the best weather in the UK so our time spent outdoors can be limited. To get the most out of your furniture and accessories choose pieces that can be used inside the home too.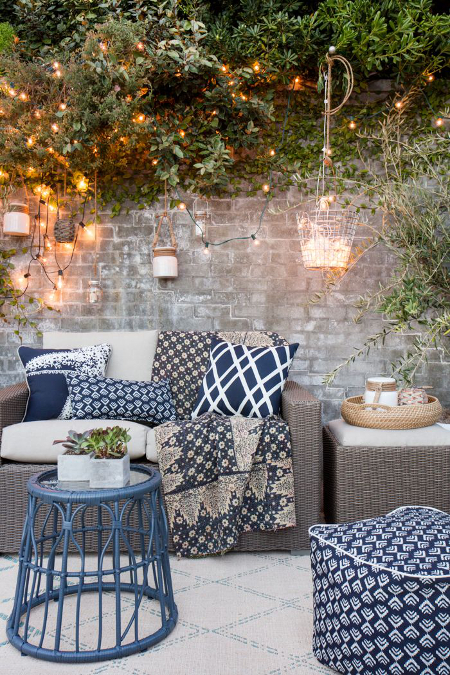 This garden styled by Emily Henderson is the perfect example of furniture you can use indoors and out.
IKEA, Twentytwentyone, The Conran Shop and Jennifer Newman all offer stylish, garden-proof furniture that wouldn't look out of place indoors.
Add a Touch of Textile
To achieve a sense of warmth, colour and personality in your outdoor space, textiles are a must.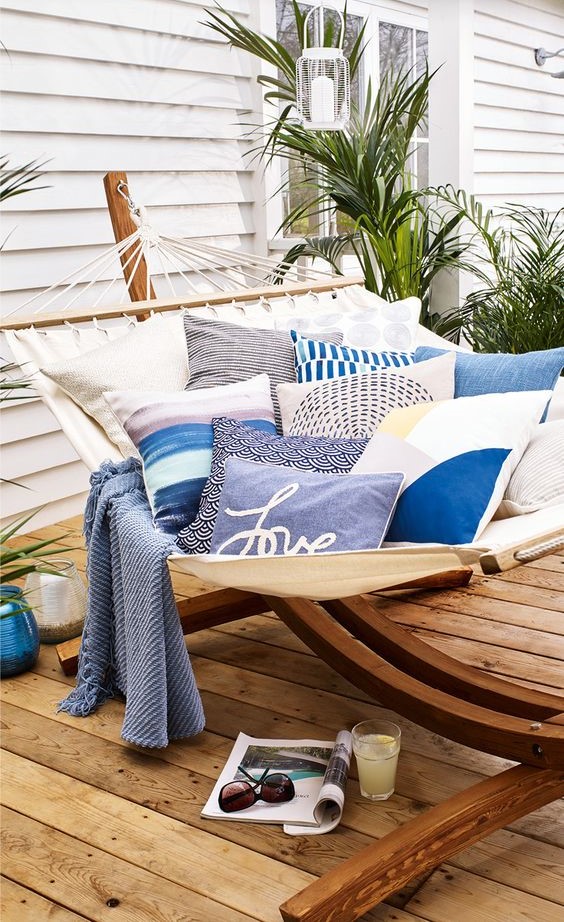 Image source: Tesco.com
From rugs and big boho style floor cushions to sheepskins layered on benches and pretty patterned tablecloths, textiles are the easiest way to take your interior style outside. You can even buy weather-proof textiles on the high street from the likes of M&S, IKEA and John Lewis, so they can stay outside.
The garden is often a social place – it's where all the best parties happen. I like to celebrate that by creating a fun and festive space.