This week I'm exploring marine-inspired interiors. This style, with its ability to capture the spirit of holiday life, proves that seaside living isn't just confined to homes on the coast. It remains eternally popular in the world of interior design, thanks to a minimalist colour palette and chic accessories. It's a great way to inject inspiration from your travels too.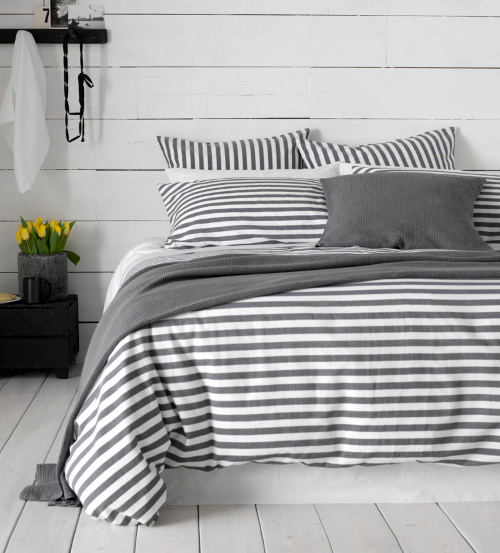 Image source: Secret Linen Store
It's easy to transform your home into a coastal retreat and job number one for creating a nautical interior is selecting your muted colour palette. Whites and pale blues work to maximise the light on offer, instantly brightening any dark corners. Blocks of cream, sky blue and navy hues are the colour of choice here and look great when broken with patterned accessories (think stripes, shells and coral). Incidentally, Pantone's colour of the year, Living Coral, is a perfect accompaniment to this theme.
Image source: John Lewis
If you are looking to create a feature wall consider ship printed wallpaper and pair it with circular mirrors which echo portholes – a look which is particularly great in bedrooms. For an all-out marine aesthetic go beyond the walls and paint a wooden chest white which over time, will naturally weather to create a vintage seaside feel.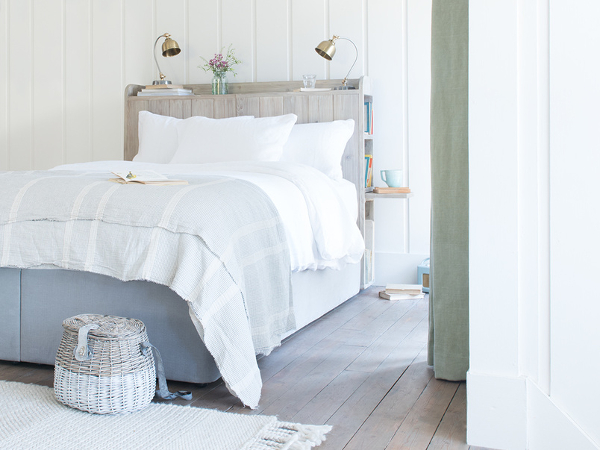 Image source: Loaf
What I love about marine-inspired décor is the abundance of choice. There are an array of locales and themes to choose from including colourful Caribbean, minimalist Scandinavian and, my personal favourite, vintage. The former is a good choice if you enjoy a brighter, bolder colour scheme (think sunshine yellow and burnt orange) and the latter is a great opportunity to utilise any bespoke antiques you might have laying around. Placing items such as telescopes and maritime paintings about the house creates a coastal aesthetic and looks great next to weathered chests and cotton fabrics.
From oars as accessories and shell-strewn cushions to industrial lighting in bedrooms, New Nautical is a diverse, no-rules style that is guaranteed to bring a relaxing holiday spirit to any home.