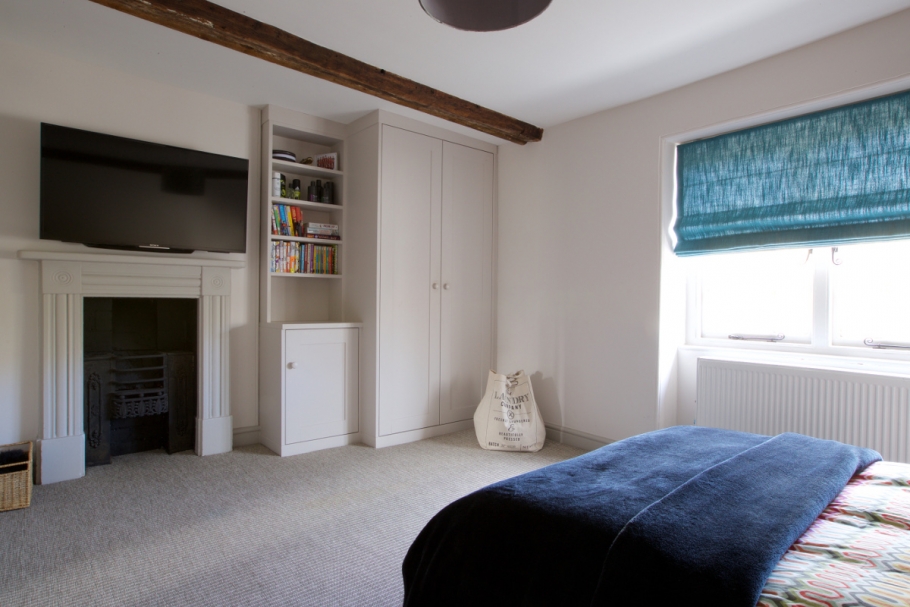 Image source: Clair Strong Interior Design
If you share your home with a partner or friend it's important that the space reflects both of your personalities. It might seem tricky to find a way to blend divergent styles, but today I'm highlighting simple ways in which you can merge two or more distinct interior designs to suit shared living. Live alone and have a penchant for different styles? This blog post is for you, too!
Rinse and Repeat
To achieve a unified look in your home repetition is important. When blending two or more styles together a repeated colour scheme, texture or specific pattern can be utilised to bring different looks together. For example, if one person likes a lot of rustic wood furniture and another prefers sleek lines and black accents, splashes of green can help to soften and blend the two.
Accessorise Strategically
To allow for a flowing design that is easy on the eye be sure to evenly distribute your accessories and any statement pieces. It's likely that if you live with a partner or friend you'll have an eclectic collection of 'stuff' so by dotting these around the house, rather than creating a cluster effect, you'll create a quirky but aesthetically pleasing home.
Find Visual Balance
The most important thing to remember is to choose decorative items of a similar proportion. Doing so will add a pleasing symmetry to your mismatched space. This allows for varying tastes to come together and still appear cohesive. For example, if you hang a large statement mirror, hang a framed print or wall hanging of a similar visual weight on the opposite wall to create that much-needed balance.
Do Try This at Home
If you're struggling to find styles that work well together why not give these tested interior designs a try:
Rustic farmhouse meets contemporary styling; try blending faded wood furniture with sleek lines and bold lighting.
Traditional minimalism and opulent glamour makes for a surprisingly successful pairing; inject a metallic colour scheme into your sparse space for a subtle hint of warmth and luxury.
Mid-century interiors blend well with just about anything; pair that chunky wooden table with ghost chairs and statement lighting for a rustic mid-century mash-up.