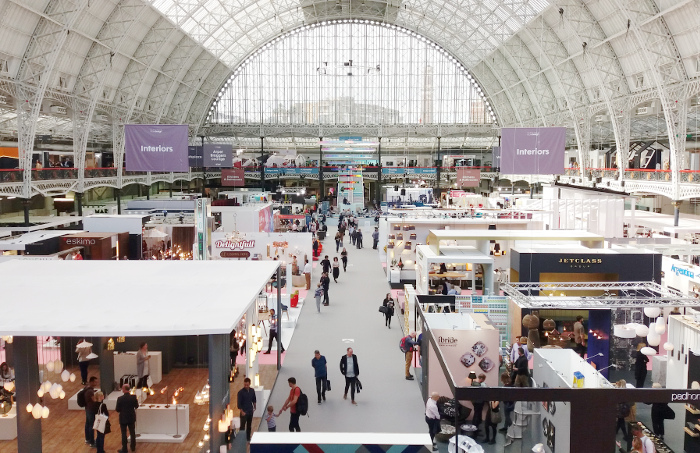 With a new year comes the return of inspiring, exciting design events that are a must-attend for enthusiasts and professionals alike. From vintage-focused events to long-running favourites, here I list five you don't want to miss.
Clerkenwell Design Week, 21st to 23rd May
Clerkenwell is home to more creative businesses and architects per square mile than anywhere else on the planet. It makes sense then, that an annual design event should take place here. One of the most important events in the design calendar, Clerkenwell Design Week is a celebration of its rich and diverse community. Featuring exhibitions, installations, showroom events and fascinating talks, it's not to be missed. Register your interest here: www.clerkenwelldesignweek.com.
Grand Designs Live, 4th to 12th May, London and 4th to 10th October, Birmingham
Grand Designs Live is a home improvement and self-build event inspired by Kevin McCloud's hugely popular television programme of the same name. The show features six product zones, bespoke advice from industry professionals and features design set-ups from some of the sector's most exciting up-and-coming designers.  Tickets for both the London and Birmingham events can be found here: www.granddesignslive.com.
100% Design, 18th to 21st September
100% Design is the longest-running trade event in the UK and the cornerstone of the London Design Festival. It's one of my personal favourites, showcasing innovating and exciting design work from global brands. In 2018, the show unveiled a series of big changes to its usual programming, so it will be exciting to see what 2019's show brings. It is primarily a trade event, but there are public days, find out more here: www.100percentdesign.co.uk.
London Design Festival, 14th – 22nd September
If you only attend one design event this year, make it London Design Festival (LDF). With so many fantastic events under the umbrella of LDF, it's one of the biggest and most inspiring design festivals in the world. There are multiple design districts and a series of trade events, each with their own programme of activities, exhibitions and more. There's so much to see and do, it's impossible to include it all here but be sure to check out the website: https://www.londondesignfestival.com/.
Vintage Home Show, 10th March, Manchester and 24th March, Leeds
A smaller but no less worthy entry on this list is the Vintage Home Show. A celebration of mid century furniture design, retro lighting and vintage ceramics, it's the perfect event for fans of kitsch and period styling. Bringing together a collection of the country's best independent businesses, three events are held throughout the year in Leeds, Manchester and the Midlands (we've just missed the Midlands event). It's an extremely affordable day out with tickets priced at just £3 and £5. Get yours here: www.vintagehomeshow.co.uk.