In early September, Dulux announced their colour of the year for 2020. In complete contrast to 2019's warm and rich neutral Spiced Honey, 2020's colour is a cool, soft green hue they've named Tranquil Dawn.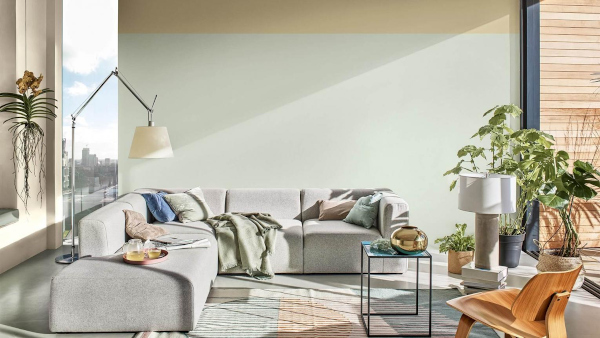 Image source: Dulux
As with every year's selection, 2020's colour was chosen by a panel of expert designers, trend forecasters, architects and editors. The panel looks at emerging global trends and examines how these might impact the way we live. With Tranquil Dawn, Dulux have created a calming and serene shade, seemingly influenced by biophilic design. Indeed, the aim of the hue is to help us disconnect from technology and reconnect with each other. Dulux say Tranquil Dawn 'reflects a growing desire to understand what it is to be human, at a time when advances in technology are making us feel increasingly disconnected from each other'.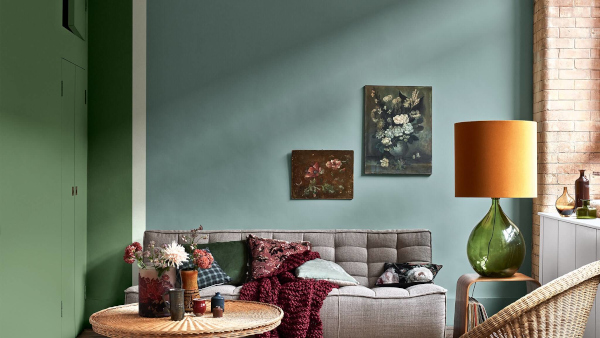 Image source: Dulux
The start of a new decade and the uncertainty that brings has also influenced the colour choice. 'A new decade heralds a new dawn and the hazy pale green tones of Tranquil Dawn are calming and comforting just when we need it most in our lives,' said Marianne Shillingford, Creative Director at Dulux UK.
Tranquil Dawn is an intriguingly adaptable colour. Alone, it's an unassuming pastel hue sitting somewhere between green and grey, but when paired with different colour combinations, it takes on new identities. Dulux have created four colour palettes based around Tranquil Dawn, and all create a distinct mood. I imagine this will be a fun colour to play around with, and I'm looking forward to seeing some exciting and unusual pairings.
But what do you think? Do you like this new shade or do you long for something more exciting? Share your thoughts below.